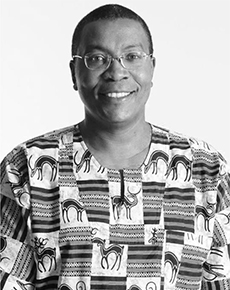 Mugendi M' Rithaa

Professor of the Cape Peninsula University of Technology
President of WDO - The World Design Organization

Prof. Mugendi K. M'Rithaa is an industrial designer, educator and researcher at the Cape Peninsula University of Technology.
He studied in Kenya, the USA, India and South Africa and holds postgraduate qualifications in Industrial Design and Higher Education, as well as a doctorate in Universal Design.
He is widely traveled and has taught in Kenya, Botswana, South Africa and Sweden and is passionate about various expressions of socially conscious design, including: Designerly Strategies for Mitigating Climate Change; Design for Social Innovation and Sustainability; Distributed Renewable Energy; Indigenous Knowledge Systems; Participatory Design; and Universal Design.
Mugendi is also Africa's first President of the World Design Organization (WDO) that was previously known as the International Council of Societies of Industrial Design (Icsid).