Are you still curious?
A mature industrial designer should not only have good hand-drawing skills or design and implementation skills, but be familiar with the latest technologies, materials and production processes. However, an amazing idea is often rare. How to find unknown ideas in such a large world?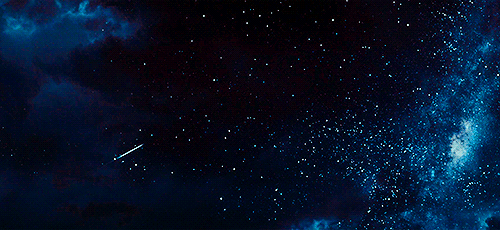 China's first international academy award in industrial design, Design Intelligent Award(DIA), is supported by more than 10,000 participants from all over the world since 2016, who have witnessed the birth of this world-class award with the spirit of respect towards design.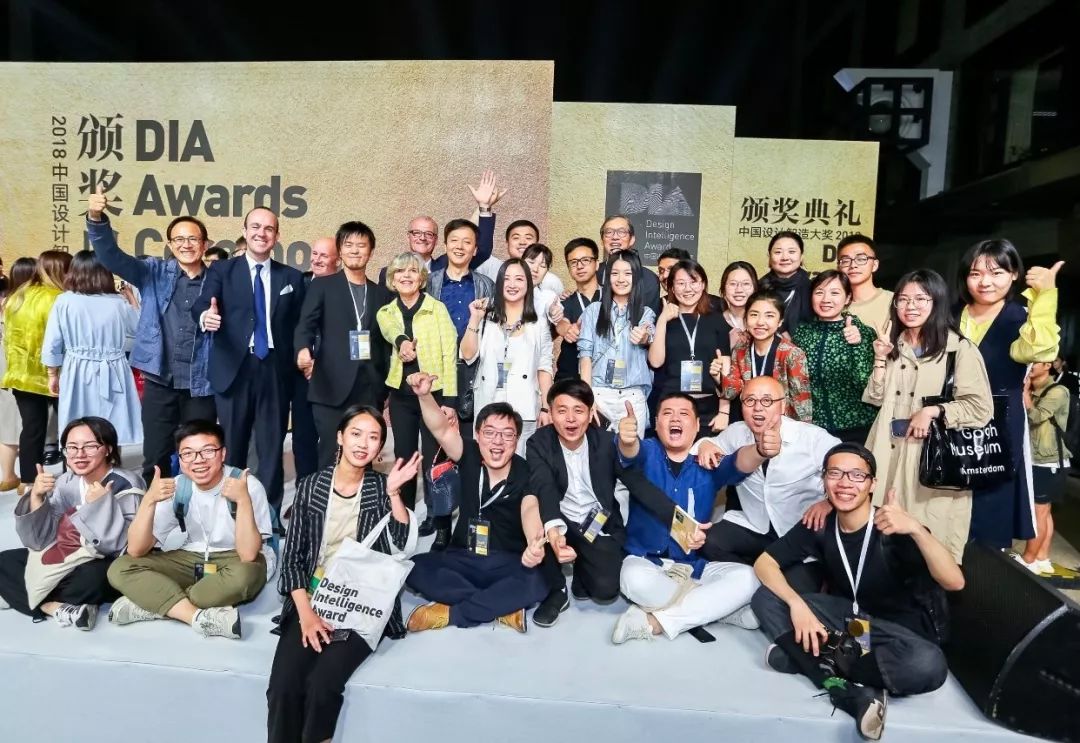 Group photos of 2018 DIA judging experts, staff and volunteers in the award ceremony
There is always a group of people behind the events. They are young people from various universities, serving DIA activities with professionalism and enthusiasm. They are fashion designers, musicians, dancers, hosts... Their trails are different, yet they meet magically thanks to design. Like stars, wherever they go, they can still unite into a beautiful galaxy.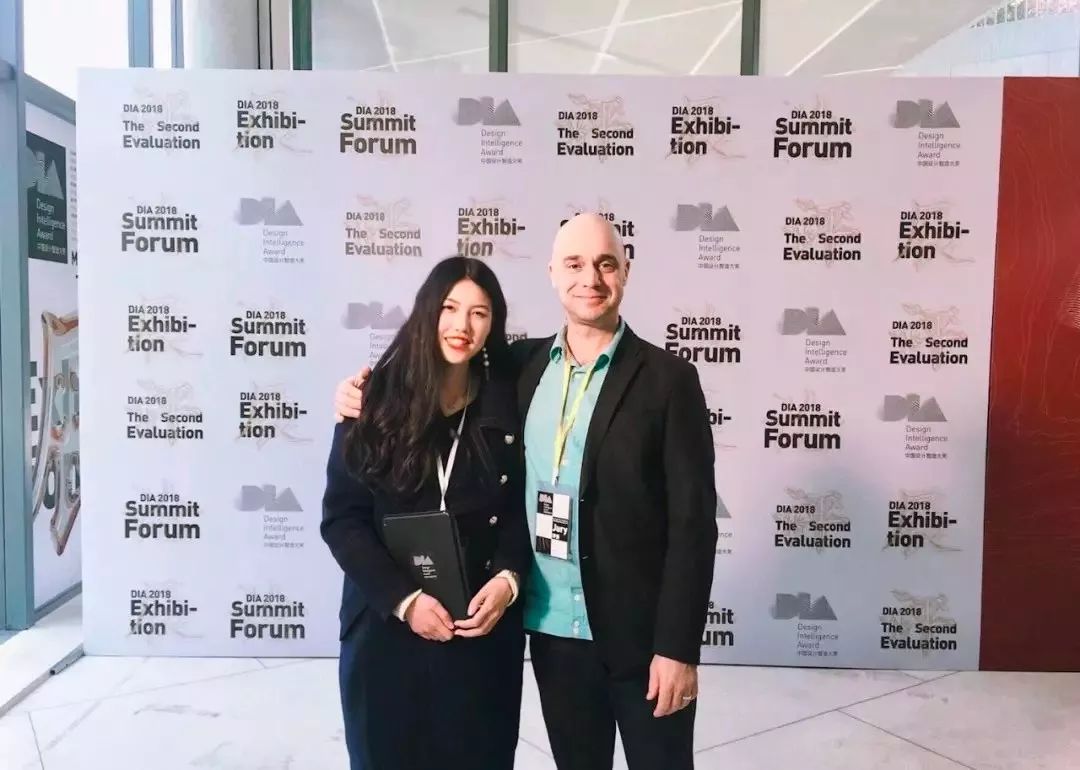 Group photos of the volunteer and Swedish judges at the 2018 DIA Second Evaluation
The "Star Project" launches officially today! We are open to students who are looking for social internship or if you are interested in and curious about the industrial design, joinus!
Why do you join us? What benefits you will have? Here are 5 benefits as below:
* You can participate 5 DIA offline activities for free such as design salons, forum, large exhibitions, etc. to increase your thinking and creativity continuously;

* You will have chance to participate in interesting theme workshops of Design Innovation Center, China Academy of Art prioritily.
* You will have chance to talk with experts from famous universities at home and abroad, and those who have outstanding performance will receive recommendation letters;
* You will have chance to know experts in different industries, such as Internet, manufacturing and so on.
*You will have chance to receive a set of specially customized gift bags (including a T-shirt, a badge, a canvas bag, a book, etc.).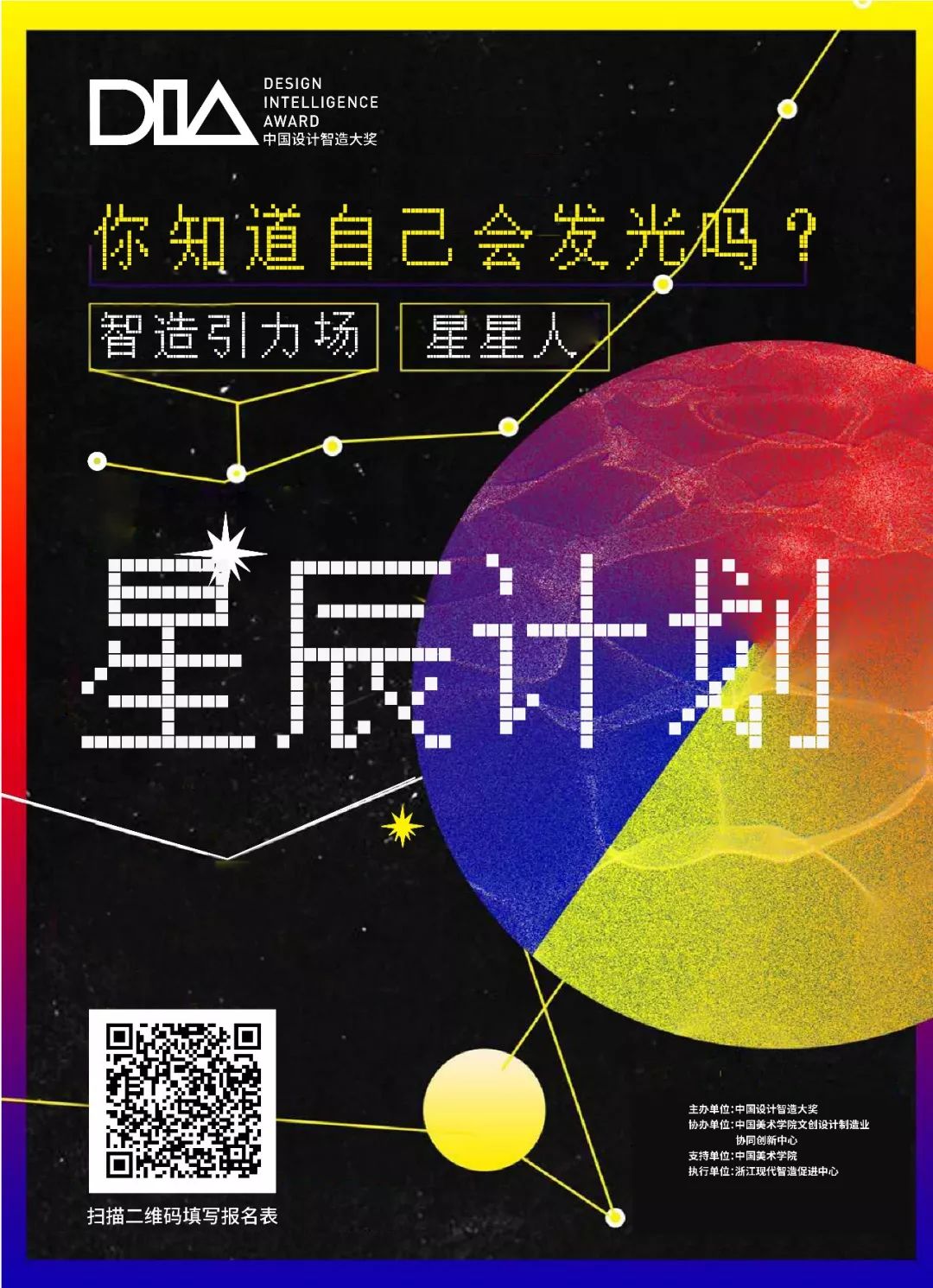 The "Star Project" is now open for registration! Please scan the QR code and fill in the application form.
The first open day is from July 13th to 15th. You will witness the judging process, physical products and a pass card for D-WILL lecture. (Please click for more details).
Well, what challenges will you face?


The Second Evaluation will be July 13th and 14th. And 18 international judges from 7 countries and regions will come to Hangzhou. It is an important lesson for everyone to focus on the grand scene of the judging process and record their attitude towards design.
"I felt a little bit nervous at first, because it was the first time I've been a photographer on such a big occasion. With the help of DIA friends, I gradually relaxed and completed the task successfully." Each expert's personal attributes stand out in front of the camer. Hope you will be confident and overcome the nervous to show your profession.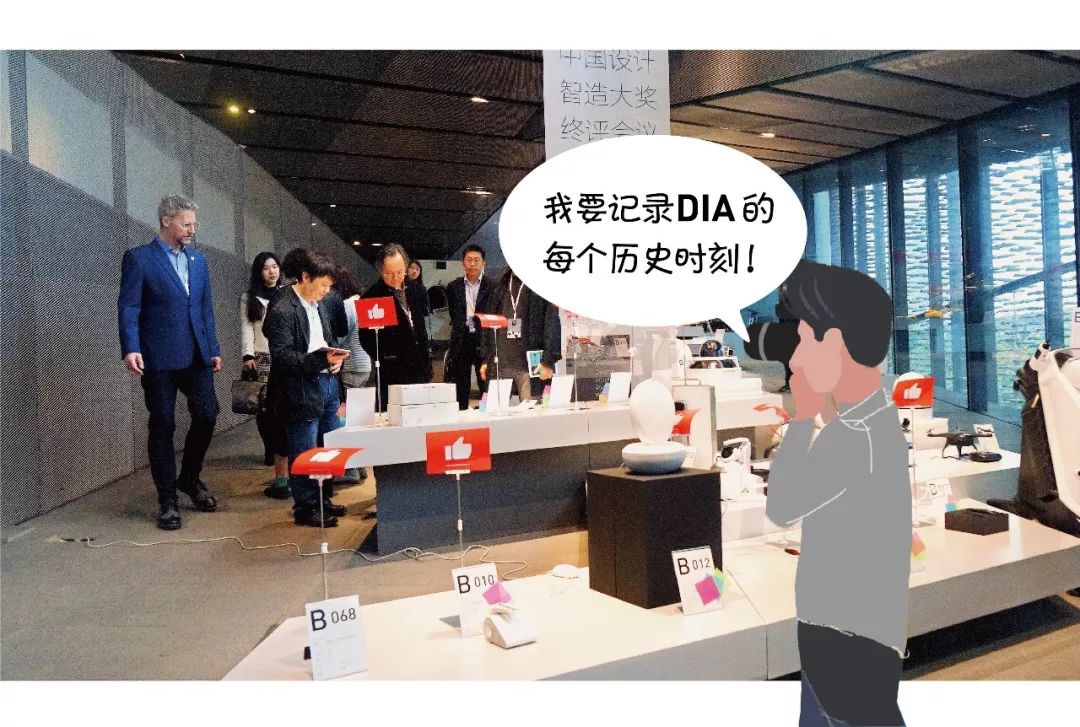 What does it feel to face design experts you can see only in a textbook before? After a brief period of tension and anxiety, you will find that "he" is similar with you in growth. However, it will takes many time to consider in the whole process of companying, communicating, and even working together.
"It was only a week, but I felt that I was being influenced by DIA. Working and communicating with the judges every day gave me a new understanding to design and my own future development." From shy to say hello to confident to communicate with experts, the volunteer have a new progress everyday.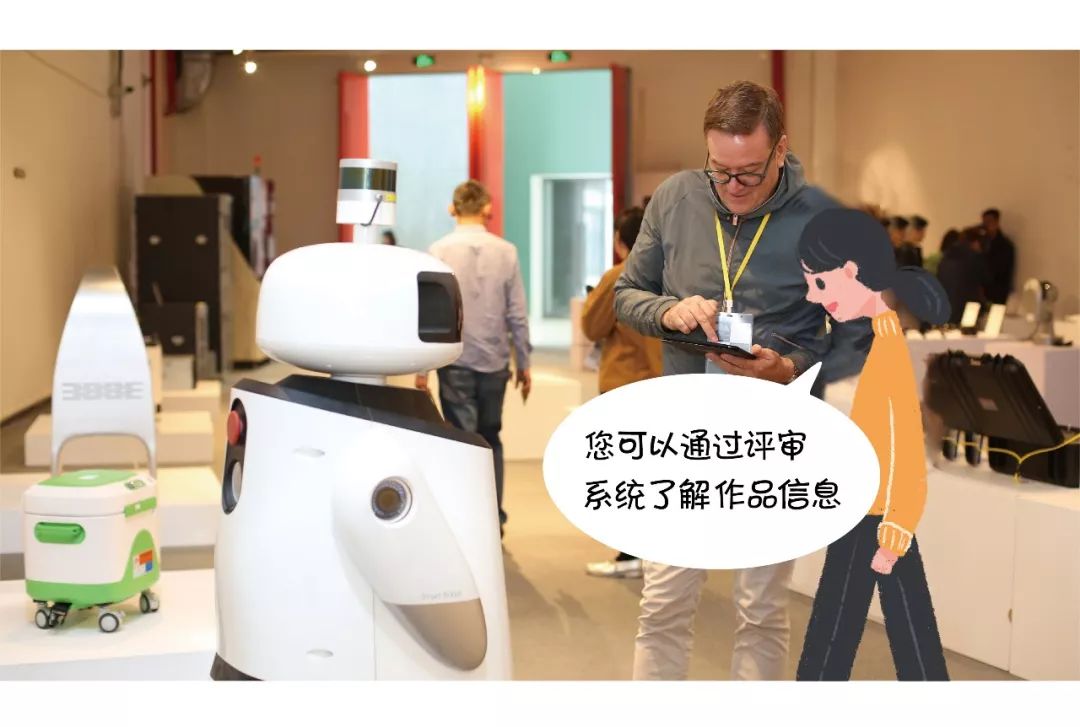 DIA's offline exhibition is a creative space that combines products, aesthetics, and thinking, where what you see, hear, and feel allows you to experience a different atmosphere from the textbook. In addition to personal experience, what can demonstrate your unique charm most is to guide more audience to visit the exhibition and promote the concept of good design.
"I can see powers from every work. They are quiet and determined, independent but not flamboyant about their own story. I hope more people will find their beauty." DIA cherishes everyone who cares about design and exploration, and we look forward to working with "Star People" to popularize the concept of good design among more people.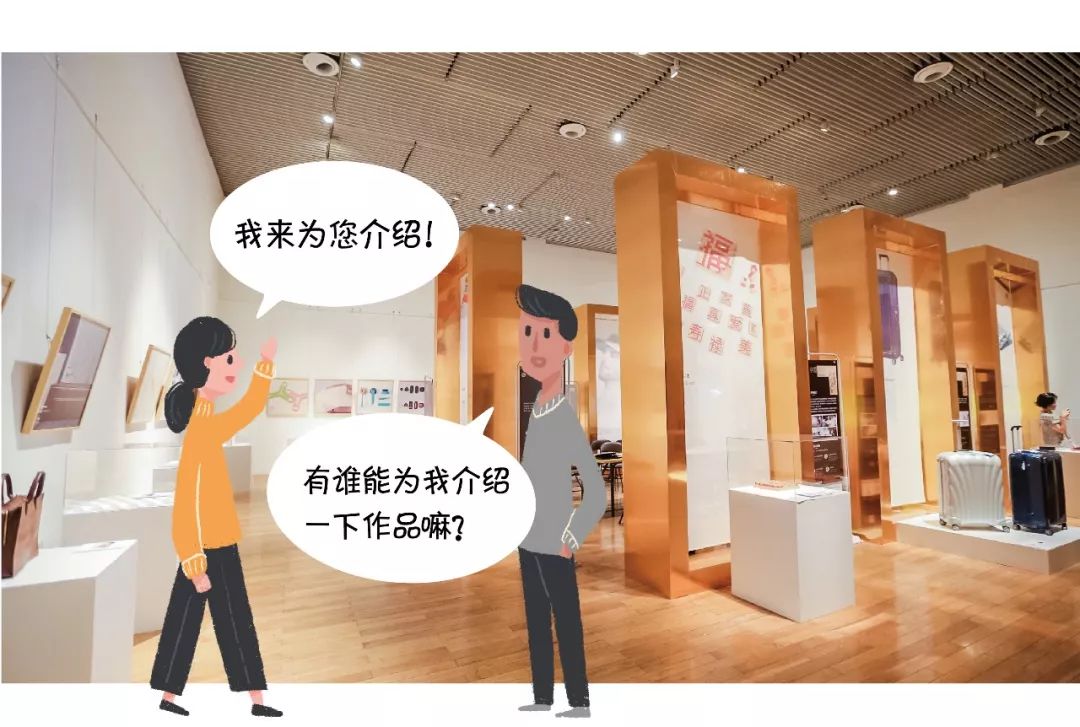 For all volunteer, we hope that the "Star Project" will enable more people to discover your excellence and help you to be better in the future.
DIA is constantly working to provide future designers cutting-edge and diversified learning opportunities, and to help them to continuously step forward. We invite all the volunteer to explore the new variables in the world of innovation!
Do you know you can shine?
✩ Registration Instructions for July Open Day ✩
Application Period:
June 22 - June 30, 24:00
Requirement:
·Undergraduate students or above;
·Good at oral English;
·Serious, responsible and hospitality;
·In Hangzhou, Isn't 2019 DIA participants, design majors preferred.
Work description:
Judge assistant (18 persons)
Accompany the judges and record review information in evaluation; Present the entries live.
* Benefits:
Daily lunch vouchers during the event
A certificate for summer social practice
A pass card for D-WILL lecture
A set of gift bag (including T-shirt, badge, canvas bag, note-book, etc.)
Registration method:
Scan the QR code below and fill in the registration form online. DIA Committee will inform the result by email before July 5.
Interview time:
July 1 - 5 (Specific time will be notified by email)
Interview Venue:
Room 202, Building 17, Xiangshan Campus, China Academy of Art, Hangzhou, Zhejiang Province
Training Period:
July 11 - 12 (Thursday - Friday) 08:00-18:00
Working Period:
July 13 - 15 (Saturday - Monday) 08:00-18:00
* The number of volunteers for DIA Second Evaluation is limited. Please apply ASAP, or invite your friends to come with you! Please ensure that you can participate in the whole process from July 11 to 15 before submitting your registration form.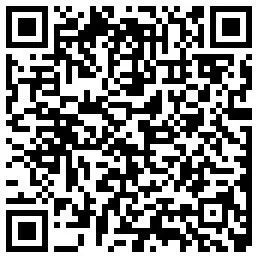 (Registration form for 2019 DIA Second Evaluation)
- About Design Intelligence Award -
DIA is the first international academic award in the field of industrial design in China.
Up to now, DIA has collected 20,232 excellent works from 56 countries and regions. With more than 500 international experts, 2,000 enterprises and 4,000 designers, DIA has formed regular cooperative relationships with 103 design organizations, institutions, design studios and museums at home and abroad. We have held more than 100 different kinds of design exhibitions, venture investment road shows, design auctions, design training events and other activities and received nearly 5 million visitors.
Group photo of 2018 DIA Award Ceremony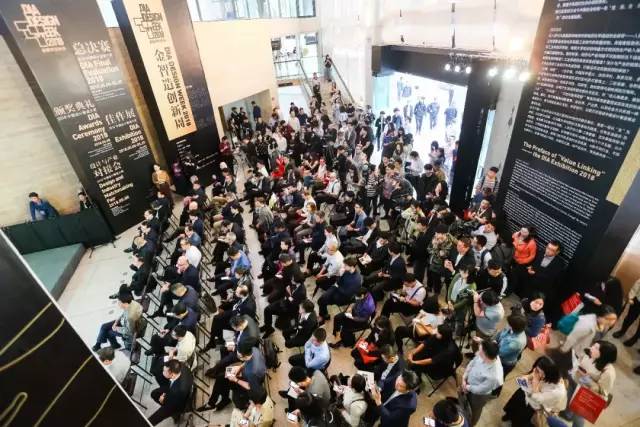 2018 DIA Exhibition, opening ceremony
- The End -
Designer |Lou Yiyin
Writer |Enjoy
Editor |Cheng Wenya
Proof-reader |Xiong Na,Chen Xinyi