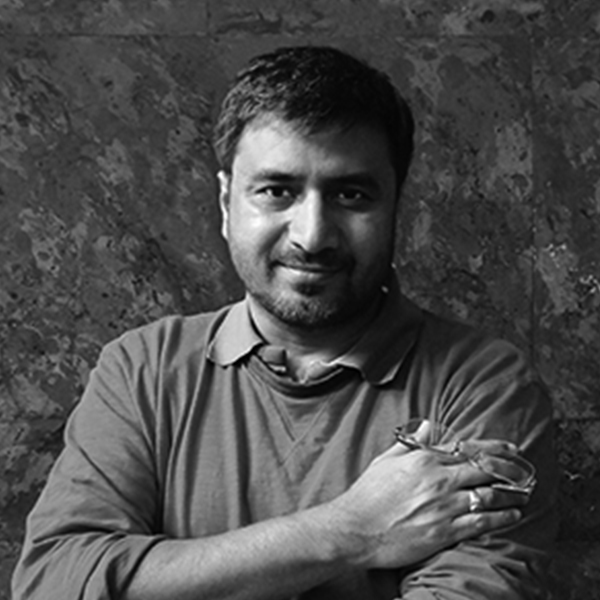 Sudhir Sharma

President, Indi Design
Sudhir Sharma is the founder and Chief Executive of INDI Design.
Sudhir holds a Post graduate degree from the National Institute of Design
(NID), Ahmedabad.
A reputed pioneering Design and Business transformation consultant, Sudhir has
3 decades of experience, working in India, traveling extensively in Asia / Europe
region and lecturing and speaking in various universities. He sits on the various
design, innovation and management Council Boards and Institutions.
He is known for his brand design work for many Indian Brands.
Sudhir was awarded with the Most Promising Entrepreneur of the Year 2009 by
APEA for his contributions to India's design business industry.
He is the Publisher and Editor-in-Chief of the award winning POOL Magazine.
POOL is India's only magazine focussed on Design, Innovation and Creative
sectors.He hosts India's Best Design Awards and an yearly event on design
"The Pool Show"
Sudhir is a founder and President of the "Designindia"; an online community of
professional designers in India. Designindia has partnered with Rebrand 100, Fine
Arts College, Shanghai Normal University (SHNU), Visual Information Design
Association of Korea (VIDAK), Confederation of Indian Industries (CII), National
Institute of Design (NID) for various events over the years.
He was on the jury panel of the inaugural Cannes Lions for Design 2008,
Adfest, Spikes asia, Dutch Design Awards, Design Turkey, Top Innovation
Award China
He is a member of the India Design Council, nominated by the government of
India, and is Alumnus of the World Economic Forum (WEF) on the Global
Council for Design.