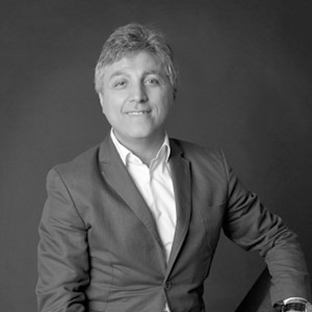 Sertac Ersayin

Founder of re/form/ist product, design, strategy and innovation management and development company 
Management Degree.
Industrial Designer and Design Strategist Sertac Ersayin has participated as a jury member at various national and international design competitions such as IF Design Award / Hannover, Design Intelligence Award ( DIA, Hangzhou – China Academy of Art ) , Shenzhen International Design Award, G Mark- Good Design Japan, Design Management Europe Award/Eindhoven , DIA, High Speed Train Design Competition / China and Best Design Project Award / India and following more than 300 national and international competitions.
He is the Executive Board Member of Design Turkey, Design Evaluation System since 2008 and President of Industrial Designers Society of Turkey since 2014. He has received numerous international awards on design and innovation in Germany, Italy, Netherland, Portugal, Turkey and Korea. He previously worked as an industrial designer and design director for one of Fortune 500 companies in Istanbul, Hong Kong, Shenzhen. He is now founder and director of Istanbul based Design and Strategy Development & Consultant Company, re/form/ist.