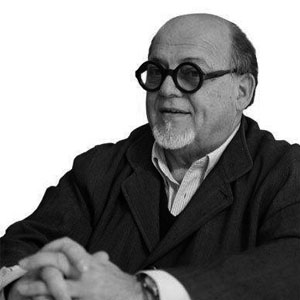 Jan Stael von Holstein

Visiting professor, The College of Design&Innovation Tongji University
Professor Jan Staël von Holstein (缘诗道)
is the founder and Chairman of The Network with
a Silver Lining.

He has spent more than fifty years in the design business, working in Canada, the USA, Europe
and Asia. A graduate of the Institute of Graphic
Arts in Stockholm and a fellow of the IIT's institute
of Design in Chicago. (ID)

As a founder member of Unimark International
in New York in 1964, he built one the first truly international design companies. After six years
he moved to Italy, and then on to London, where
has practiced since.

He brought his expertise to China in 2002.

Lectures and appointments have followed, with
The Academy of Fine Arts (CAFA) and The College
of Art at Tsinghua University in Beijing, The Hong
Kong Polytechnic, St John's University in Macau, Guangzhou Academy of Fine Arts (GAFA)
and The Art& Media College in Tongji.

He has been a visiting Professor in Tongji University since 2006and at The College of Design & Innovation (D&I), since it's inauguration ten years ago, where developed and pioneered some of the first University courses in China in Design management
and Brand Strategies.

He is a frequent speaker at world events, covering
a broad range of subjects, related to Design, Innovation and Brand Communications, and speaks nine languages.