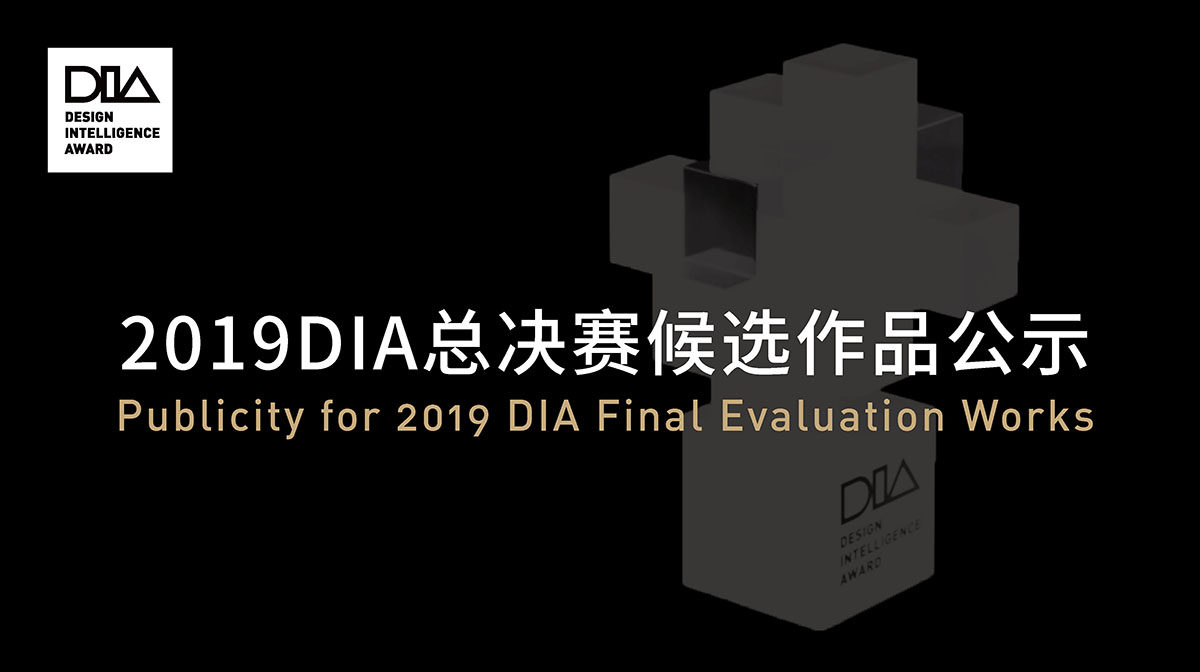 On September 19, 2019 DIA Final Evaluation will be held in China academy of art(Xiangshan Campus). At that time, contestants will compete for the Gold Award by on-site defense. Now, let's focus on 2019 DIA candidate works for Final Evaluation, and explore the wisdom of creators. (Note: Works are sorted by ID number, the submitting unit is the submitting party, and the final winner is subject to the certificate).
01.
Works ID:201910094
Works Name:Vision Master
Submitting Unit:Hangzhou Haikang Robot Technology Co., Ltd.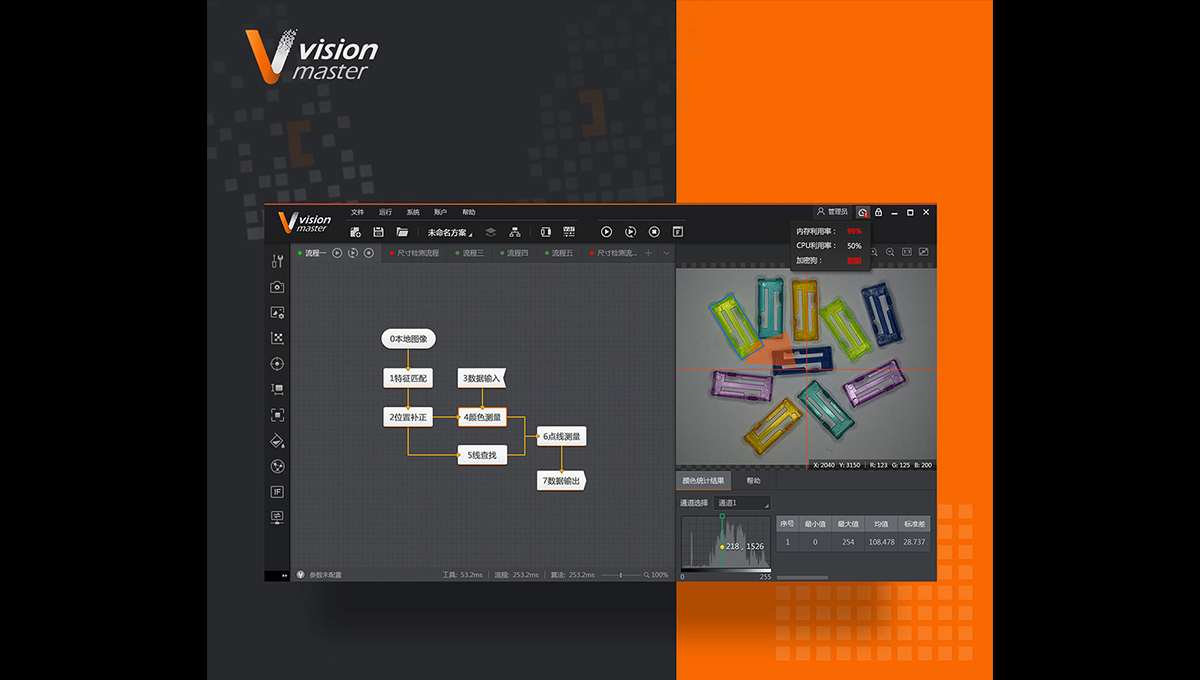 The "Vision Master" is a machine vision software with powerful function of friendly interaction, which can flexibly cope with various visual application scenarios such as positioning, recognizing, detecting and measuring. With the increasing demand for automation, the traditional way of developing visual application systems has been difficult to meet the demand. "Vision Master" relies on Hikvision's deep learning technology accumulated for many years in the field of algorithms to form a powerful visual analysis tool library. Through the design concept of "Making hard things simple", the complex visual work is disassembled into simple module, and is built through the method of graphical visualization. It truly achieves "zero programming", greatly reduces the difficulty and improves production efficiency.
02.
Works ID:201910581
Works Name:WT2 Real-time Earphone Translator
Submitting Unit:Shenzhen Yichen Industrial Design Co., Ltd.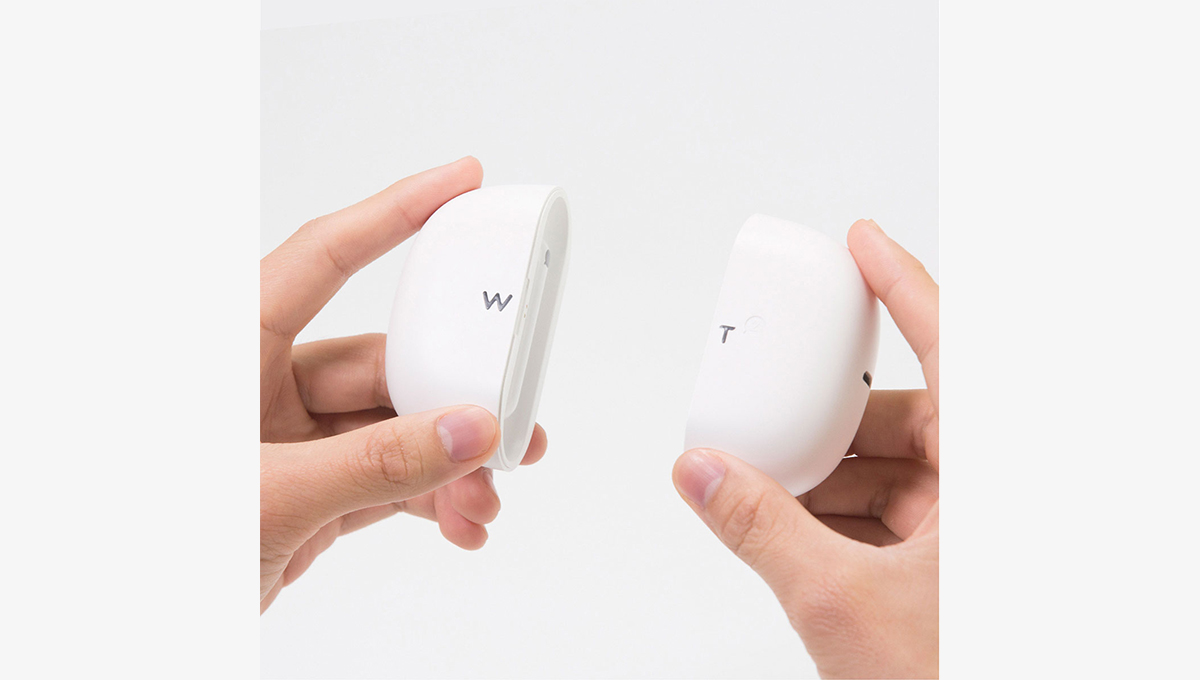 Language differences have always been a barrier to international communication in globalization. Although there are translation machines coming up constantly, they are mostly in a form of "human-machine-human" mode. The WT2 translation headset is the world's first translation device that truly realizes natural communication, thanks to its first "1+2" translation system which supports a real-time two-way translation in 40 languages. With the combination of speech recognition and communication technology, it achieves simultaneous interpretation based on AI intelligent engine, and the magnetic connection design enables an easy sharing between people, which help people overcome the language barrier and communicate seamlessly.
03.
Works ID:201911138
Works Name:SlaapLekker Health Monitor
Submitting Unit:Hangzhou Bobo Technology Co., Ltd.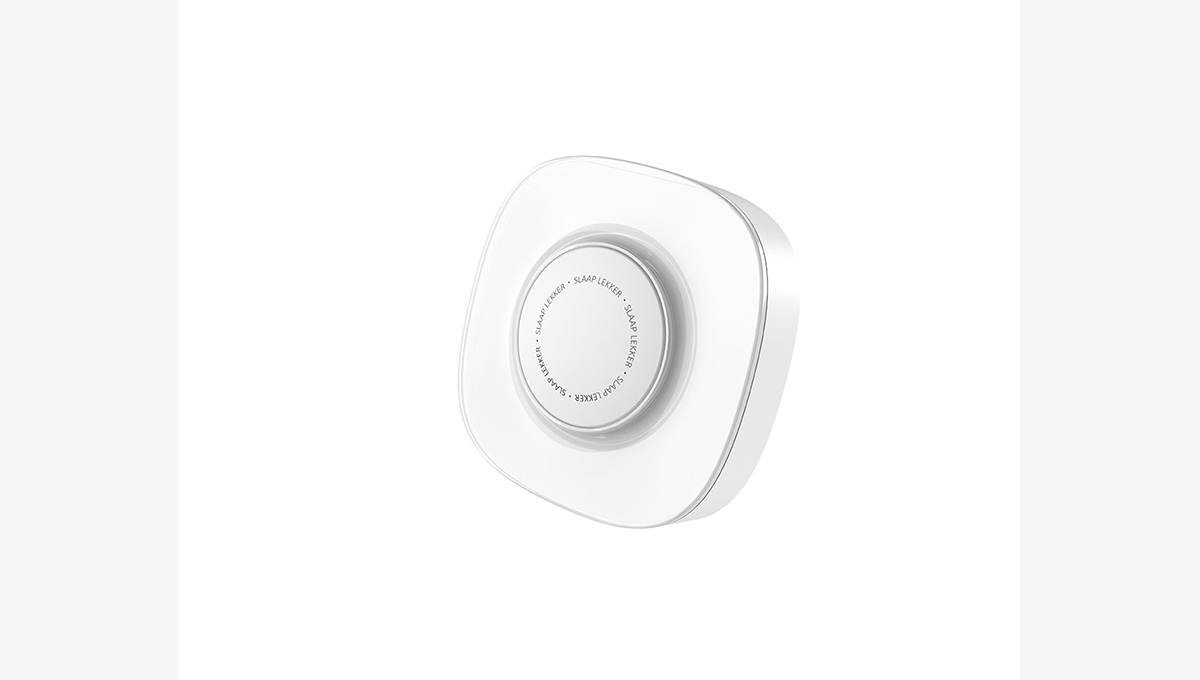 With the transition to aging populations, people all over the world will suffer more death and disability from cardiovascular disease. In the other hand, cardiovascular disease is no longer just a health issue, but a major economic burden. The World Health Organization indicates that cardiovascular disease is likely to require costly medical treatments that might have been avoided with early detection and effective management of risk factors. By integrating innovative artificial intelligence technologies, SlaapLekker is a non-wearable health monitor for the early detection of the cardiovascular disease risks or of its deterioration. As a home healthcare device, SlaapLekker aims to ensure a comfortable user experience and the explainability of system intelligence to end users, but with dramatic cost savings and improved cardiac care. The application of SlaapLekker is considered to an effective way to reduce the burden of cardiovascular disease for aging society and improve the quality of life for patients.
04.
Works ID:201911339
Works Name:ing
Submitting Unit:KOKUYO Co.,Ltd.(Japan)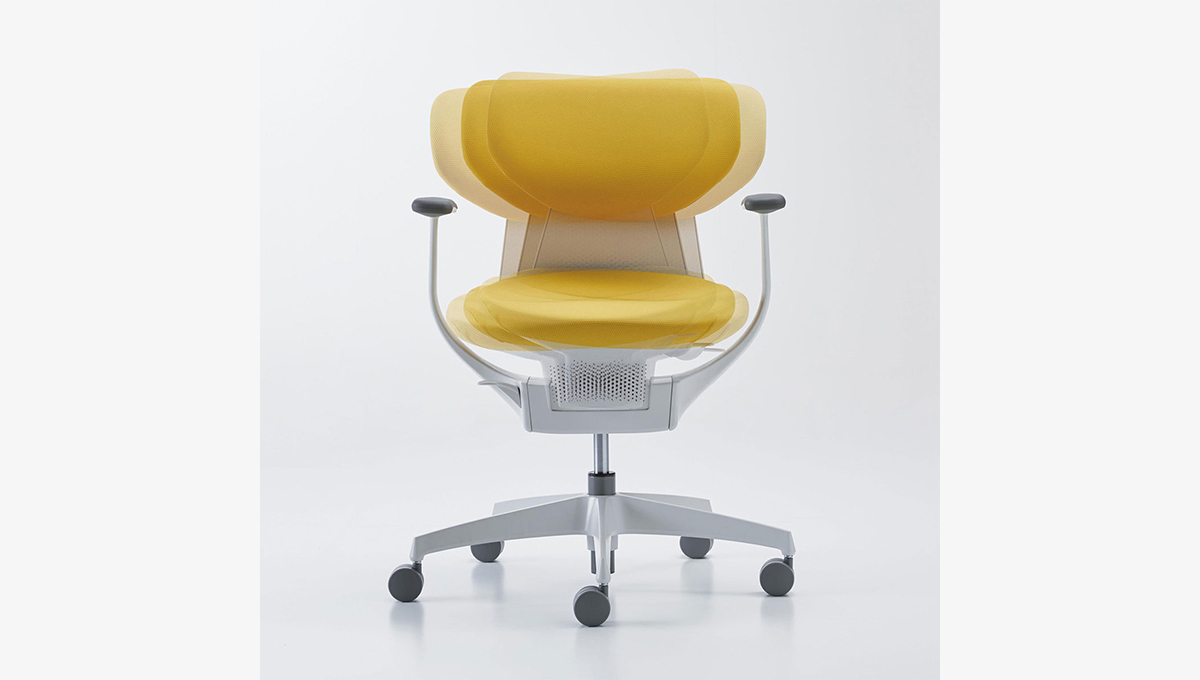 Ing Chair is an office chair that developed under the concept of "free form of sitting" which means it does not prevent your body movement even when sitting. The feature function is its "Gliding Mechanism", which enable the seat glide around 360 degrees by following the body movement in any direction. Moreover, the movement of Ing Chair is very steady, it can be adjustable by body movement and different sitting postures. For example, when users are working at the desk, their body will move forward unconsciously. At the same time, the chair will move forward as well to keep its center of gravity steady. When users are meditating, their body will jiggle slightly and unconsciously. The chair will be swung to adjust the body postures. Through the concept of keeping body movement while sitting, the designer is trying to solve the social problem which is "long-time sitting increasing health risks".
05.
Works ID:201911346
Works Name:UFU Robot
Submitting Unit:Hangzhou Chengtian Technology Development Co., Ltd.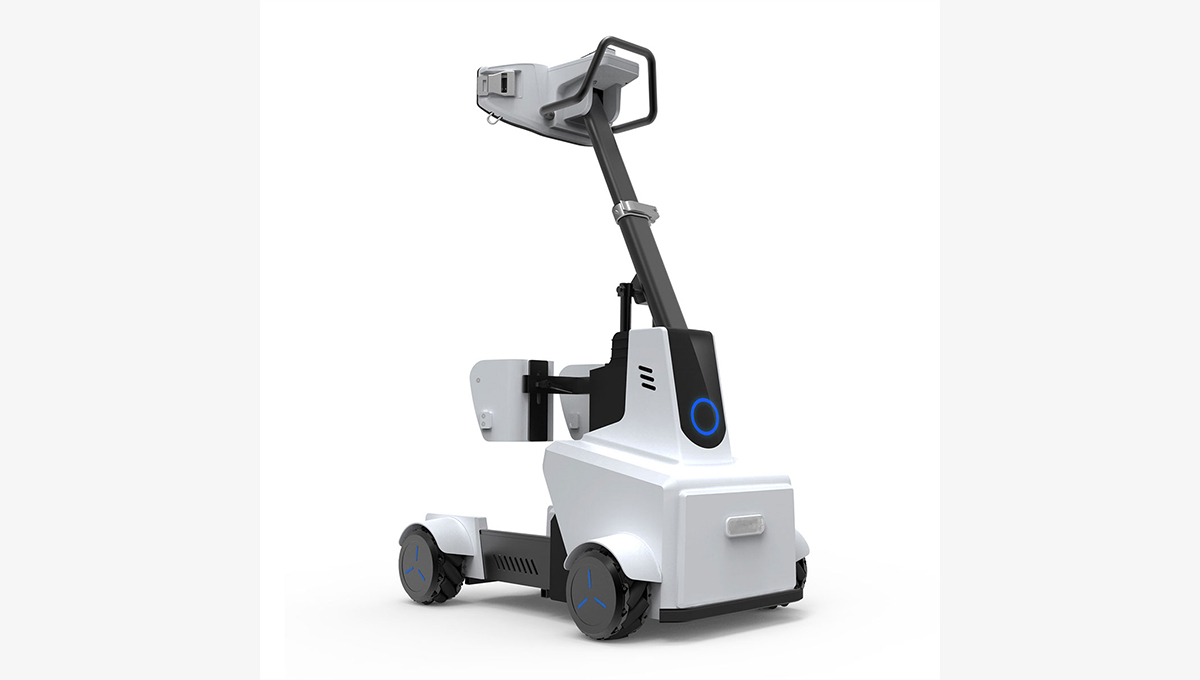 People with lower limb mobility disorder need to stand by others, which is easy to cause the secondary injury. UFU Robot is a standing service robot designed for people with lower limb mobility disorder caused by spinal cord injury, cerebral injury, osteoarthrosis , etc.The product can provide stable lift output in the process of lifting users, helping them stand in 13 seconds without manpower. In addition, the robot can complete 360° rotation and lateral translation. It can be used in different situation easily, which helps users get rid of the constraint of sickbed and realize self-care.
06.
Works ID:201911395
Works Name:GKUI
Submitting Unit:Hubei billion coffee technology Co., Ltd.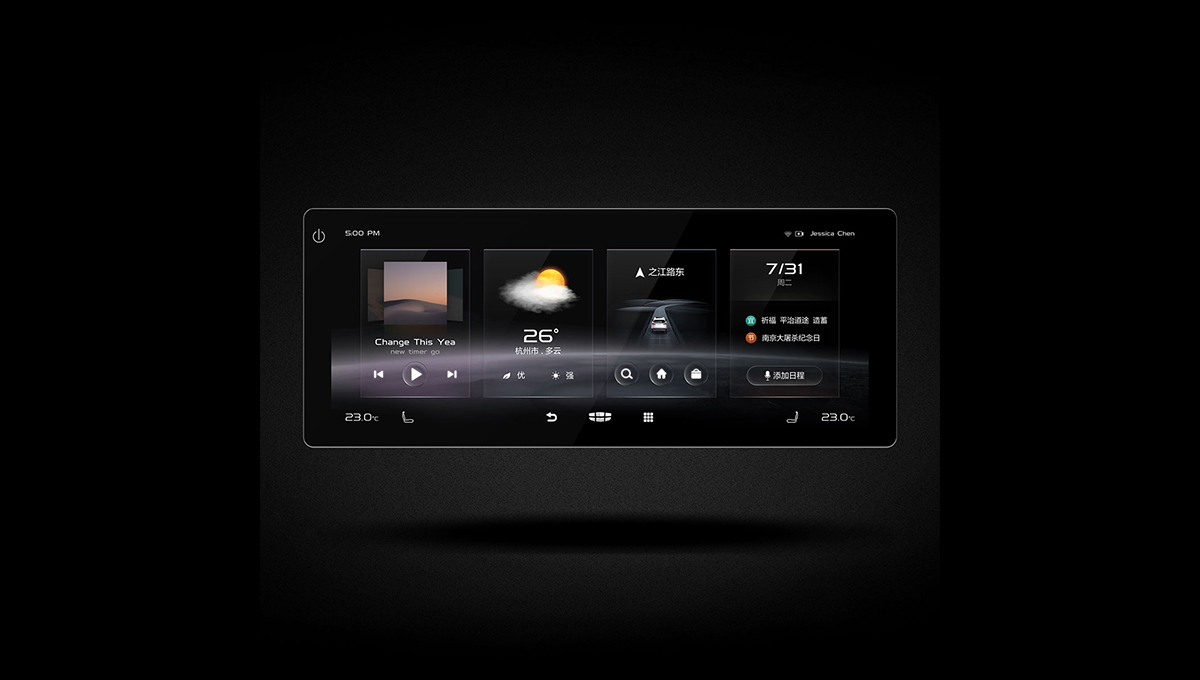 GKUI is a smart cockpit interactive system based on Android deep optimization, customization and development. It provides users with the services and the ultimate experience in all driving conditions. Cars become a smart living space with the connection of mobile phone, the car and family. Focus on the ecological concept of "connecting, creating, opening and sharing", we constantly study users' demands, and maintain developing product iteration. We independently developed the NLP (Natural Language Processing System) which is equivalent to the core brain of AI intelligent voice. It integrates voice wake-up technology, Automatic Speech Recognition(ASR), context understanding technology, multi-round dialogue technology, etc. The core of GKUI is composed of five parts including cloud service, Intelligent Desktop system, account system, application ecology and AI voice covering all travel scenarios, which can accumulate user habits through accounts information and make scenario recommendation according to their preferences.
07.
Works ID:201911524
Works Name:ADIDAS FUTURECRAFT 4D
Submitting Unit:Adidas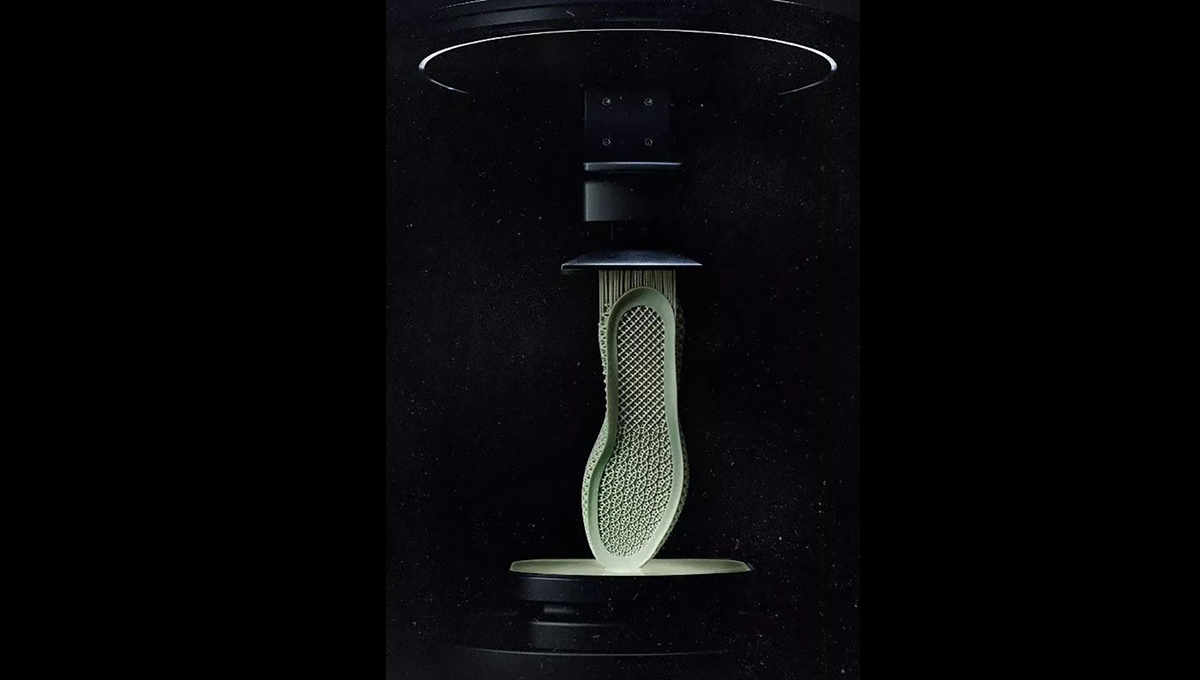 ADIDAS 4D teamed up with Carbon from the silicon valley technology companies. Digital Light Synthesis is a breakthrough process that uses digital light projection, oxygen-permeable optics and programmable liquid resins to print high-performance, durable polymeric products. The process uses data to translate the needs of a performance category, and eventually to individual athlete or consumer, with the required movement, cushioning and stability directly in to a midsole. Besides, ADIDAS FUTURECRAFT 4D reduces the production time and material waste in the middle and bottom production process, which is a revolutionary technological innovation.
08.
Works ID:201912145
Works Name:Air Light Touch Binder AIRKARU
Submitting Unit: PLUS CORPORATION(Japan)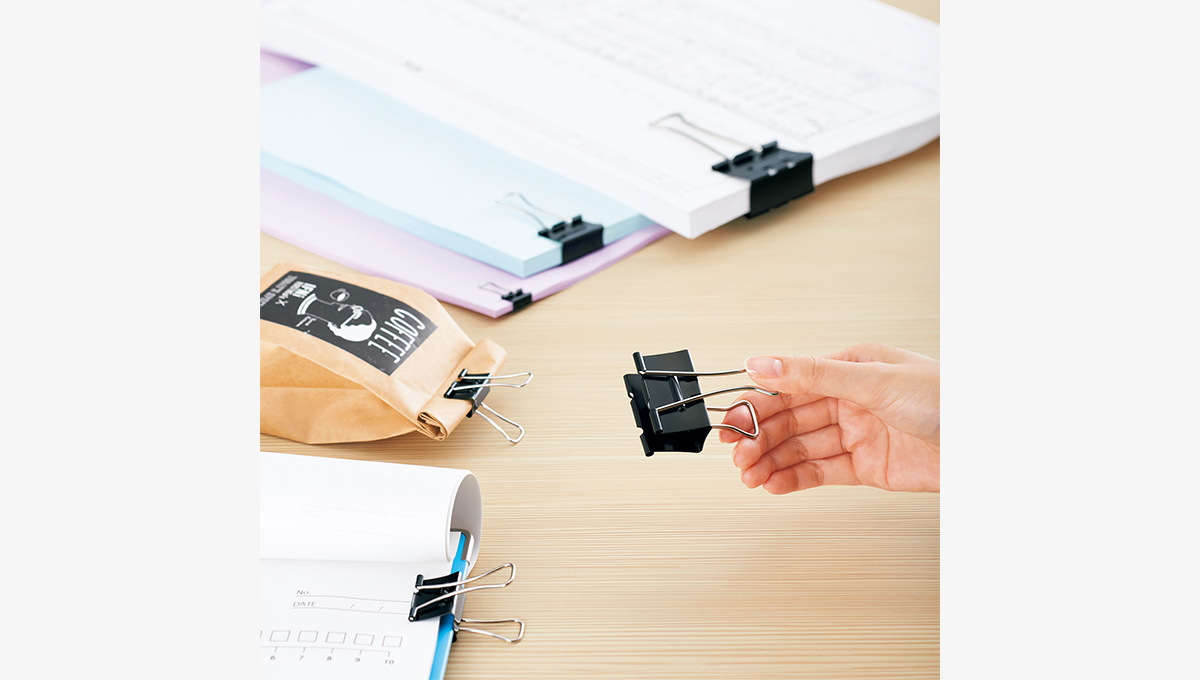 The binder clip has been invented for over 100 years. In the past century, its structure and shape had not changed a lot. Although the binder clip is widely used, it still had the drawback of the heavy pressure of fingers and cause pain feeling. Power-assisted by the lever principle, the Air Light Touch Binder is much easier to use than the traditional binder. It remains the function and pressure of holding sheets of paper same as the old binder, and at the same, it significantly reducing the pressure of fingers than the old one. The designer chose seven different sizes of old binder clips on the market to optimize the design. By repositioning a pivot on the body of old clip binder as well as flatting the top of lever shape, the new binder clip achieves the goal of cost controllable, easy to open and soften the stress on fingertips. And its maximum power-saving effect can reach up to 50% compared with the old model of the same size.
09.
Works ID:201912463
Works Name:Neolix Autonomous Driving Vehicle
Submitting Unit: Xinshiqi Huitong (Beijing) Technology Co., Ltd.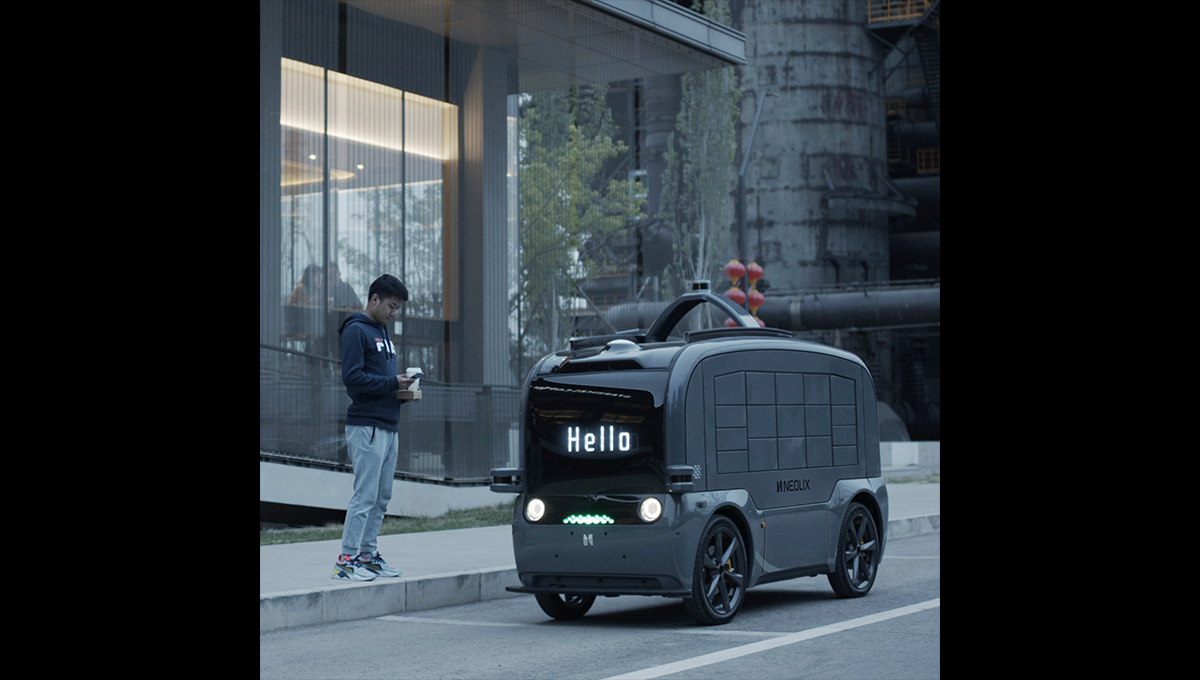 In China ,minibus and electric tricycle are the main tools for terminal logistics. The labor cost accounted for more than 90% of the total cost. Once the high labor costs are reduced by autonomous vehicle technology, great commercial opportunity will emerge. Neolix is a platform-based and multi-functional commercial autonomous car, providing retailing, express delivery and patrol and other services in parks, campuses, industrial parks and so on. The product adopts the most advanced collision sensor and distributed computing unit to achieve the driving safely and vehicle scheduling and management accurately. In addition, it can also collect data such as vehicle cargo and surrounding environment, providing various available data for completing the business so as to meet the commercial operation requirements of unmanned vehicles in different operating scenarios.
10.
Works ID:201912492
Works Name:kiam-mng
Submitting Unit:Individual, China (Taiwan)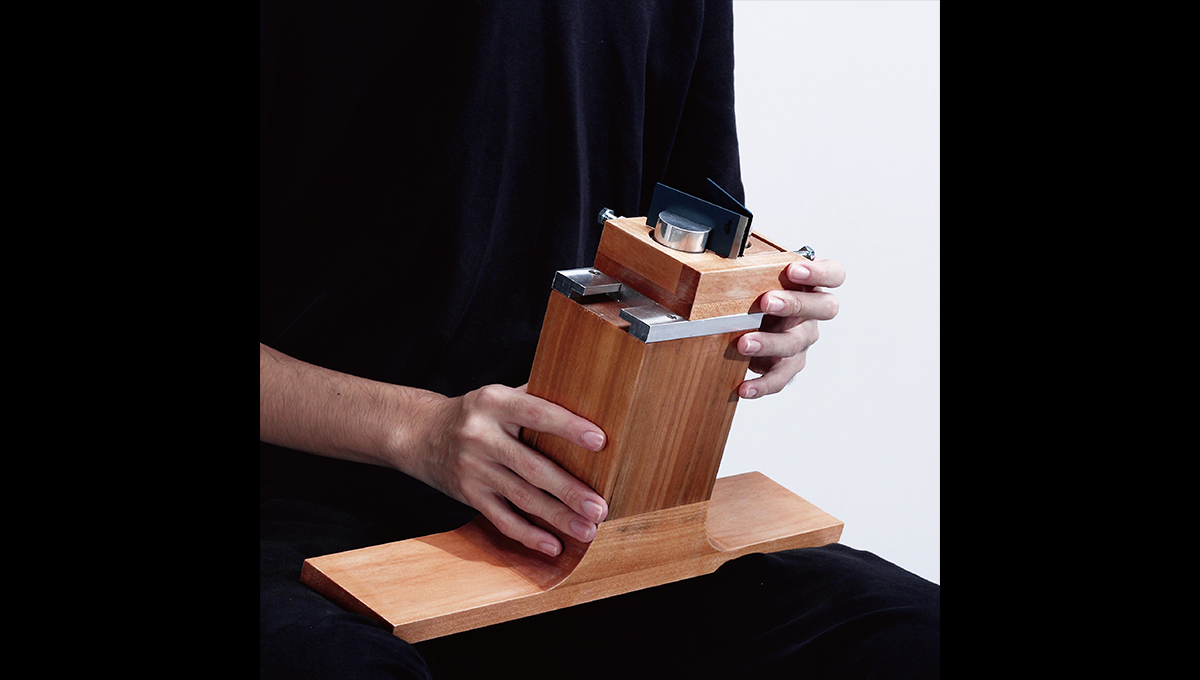 "Kiam-mng" is a tool used for processing bamboo strips into the same width before doing the bamboo craft. There are lots of skills to do bamboo art. Before doing that, bamboo needed to be processed into an appropriate specification. And this process is called "width standardization" and pronounced as "Kiam-mng" in the local language. The existing tools have the disadvantages of inconvenient to be carried, mounted and fixed, and hard to define the scale of bamboo strips. To solve these problems, the designer learned traditional bamboo craft arts, observed as teacher and learners in bamboo craft, and redesign this tool for improvement. The new tool not only remains previous advantages such as stability, adjustable angle and detachable function, also improves the convenient to carry and assemble and adds the function of definable scale. The purpose of this design is to inherit and carry forward the culture of traditional bamboo craft arts.
11.
Works ID:201912667
Works Name:Pop-Up Booster
Submitting Unit:Studio Gooris Limited, China (Hong Kong)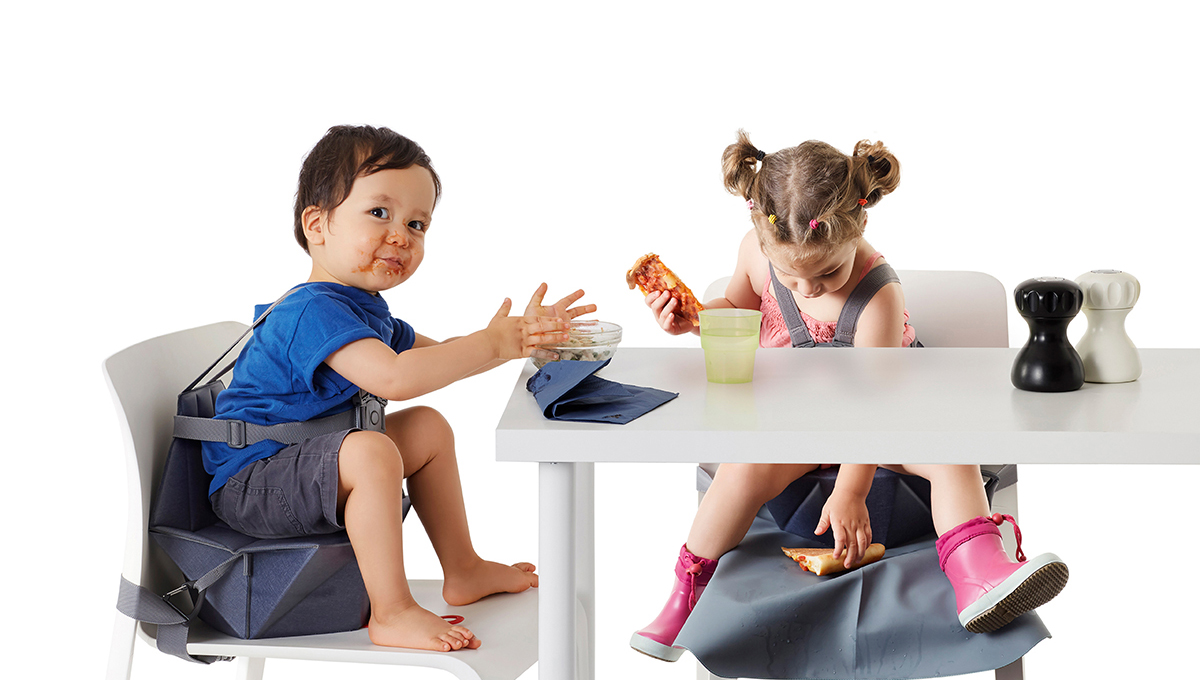 With the increasing trend of family travel, the demand for baby seats is rising. However, most of the baby seats on the market are usually too big to carry, and the experience of using and maintaining them is not good. Pop-Up Booster is a portable baby seat, inspired by the three-dimensional book design. It compresses the space occupied by the seat through folding design. The product weighs only 1.1kg and is easy to carry. The structure can withstand 20,000 shocks of not less than 75 kg weight. Pop-Up Booster also found the innovatively solution in laminating lightweight, rigid supports with fabric, making the treated fabrics physically strong, beautiful in appearance, portable, anti-fouling, odor-proof and wear-resistant, and more economical in manufacturing costs. Bombol realizes the "Real-Life-Product-Placement" business circulation mode through Pop-Up Booster products, which expand the market into the hospitality service industry and form a new business model of circular promotion in both home and hospitality service markets.
12.
Works ID:201912930
Works Name:Modular programming education robot
Submitting Unit:The Guangzhou Academy of Fine Arts,Guangdong University Of Technology,Guangzhou Bowen Robot Technology Co., Ltd.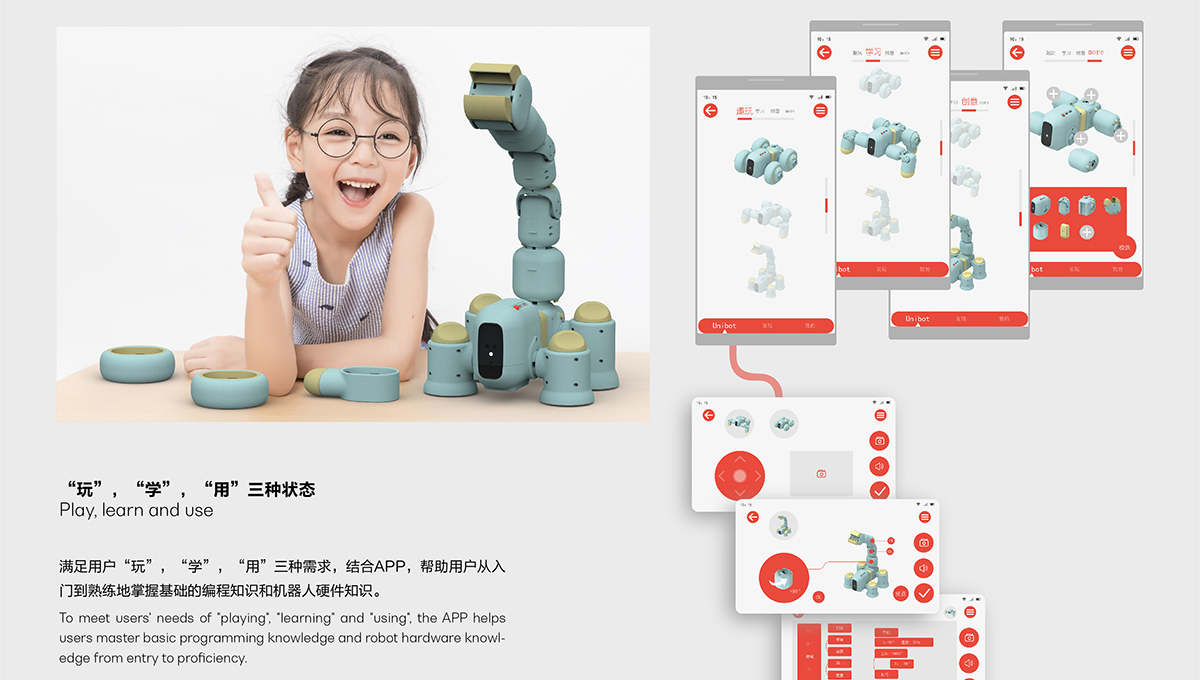 With the increasing popularity and penetration of all kinds of quality education such as STEAM education, programming educational toys for children are becoming more and more popular, and a large number of programming toys are emerging on the market. However, most of them focus on hardware, resulting in poor user experience. The product is positioned as an educational toy, combining software and hardware, which provides three basic robot configurations for free assembly. The modules are connected through reliable interfaces, where data and electric current contactor are integrated. With high universality, fast and stable configuration assembly can be realized. At the same time, through the interface, more professional robot configurations can be created freely, combining the three states of "play", "learn" and "use", providing a platform for children to learn basic robot and programming knowledge.
13.
Works ID:201913297
Works Name:FarmRise
Submitting Unit:Lollypop Design Studio (India)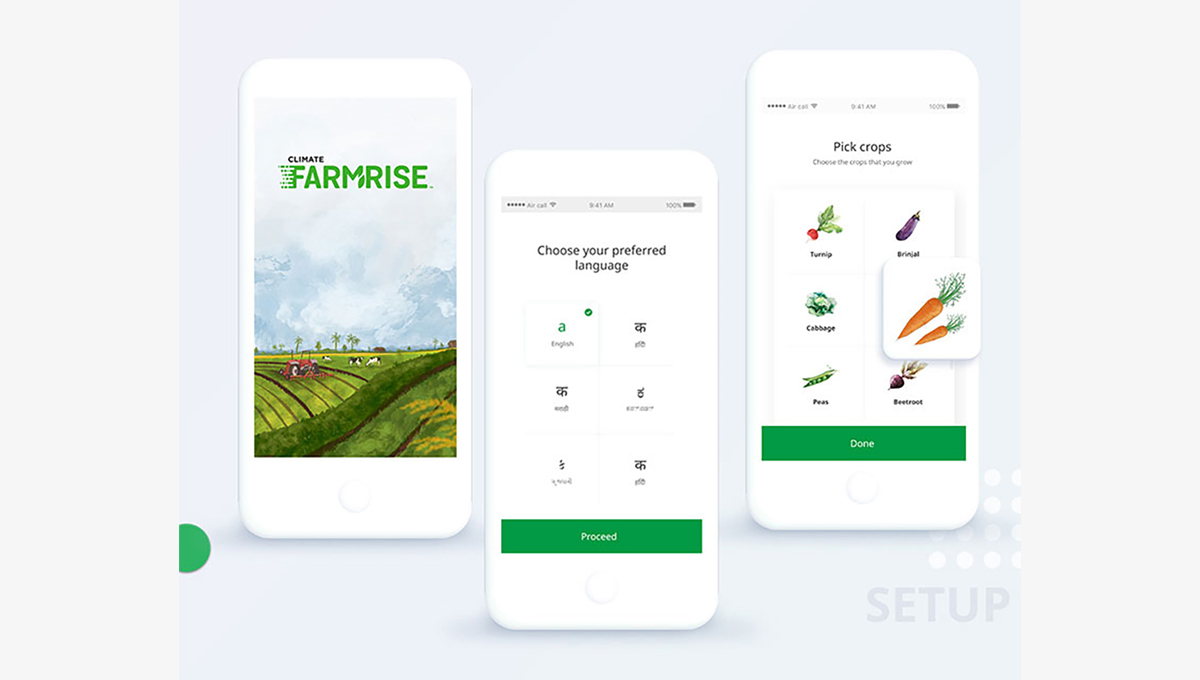 In India, more than 50% of the population is dependent on agriculture and almost 85% of the farms are below 2 hectares. These marginal farmers often struggle with the historic obstacle of isolation and have zero access to educational, scientific information. FarmRise is a digital agriculture platform,which empowers over a billion Indian farmers to maximize their yields & profitability by making informed operating and financial decisions. The app binds all the players of the ecosystem, provides personalized and accurate agronomy advisory based on soil condition and crop varieties, eliminates middlemen and serve as an one-stop information portal. Design assets were kept extremely light to ensure the usability under the poor internet connection.
14.
Works ID:201913303
Works Name:Hero Arm by Open Bionics
Submitting Unit:Open Bionics (United Kingdom)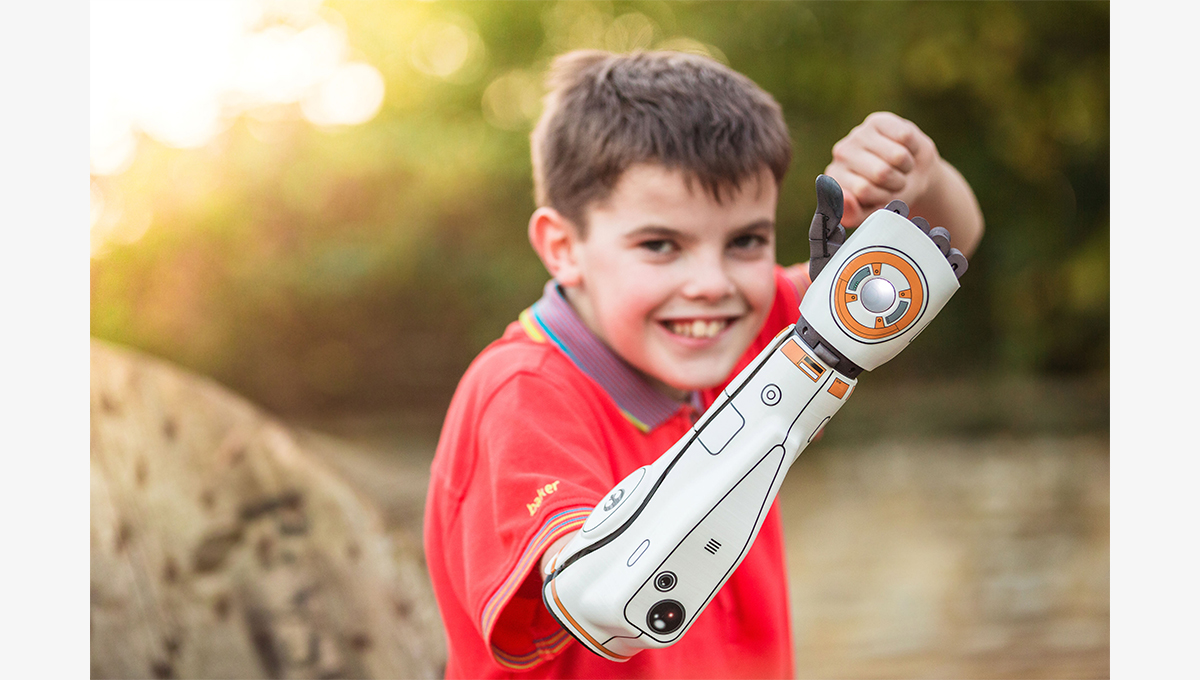 There are about 5 million amputees in the world. The bionic limb industry is growing at a compound annual growth about 20%. Hero Arm is the first medical-certified 3D printing bionic hand in the world, and also the only bionic hand suitable for children under 8 years of age. Compared with traditional prosthesis, it can not only assemble and print quickly to achieve perfect pasting. In addition, it is equipped with self-developed electromyographic sensors that can vividly express hand movements. It can control finger and wrist movements. Whether it is a fragile egg or a 16-kilogram weight, it can be easily grasped or even remain still in the air, and the price is only half of the traditional prosthesis. In terms of appearance design, through cooperation with Disney and other giant companies, superhero elements are added to the arm, which is more conducive to enhance self-confidence of amputee children.
15.
Works ID:201913758
Works Name:Sharing VAN ,business
Submitting Unit:Dongfeng Motor Corporation Technology Center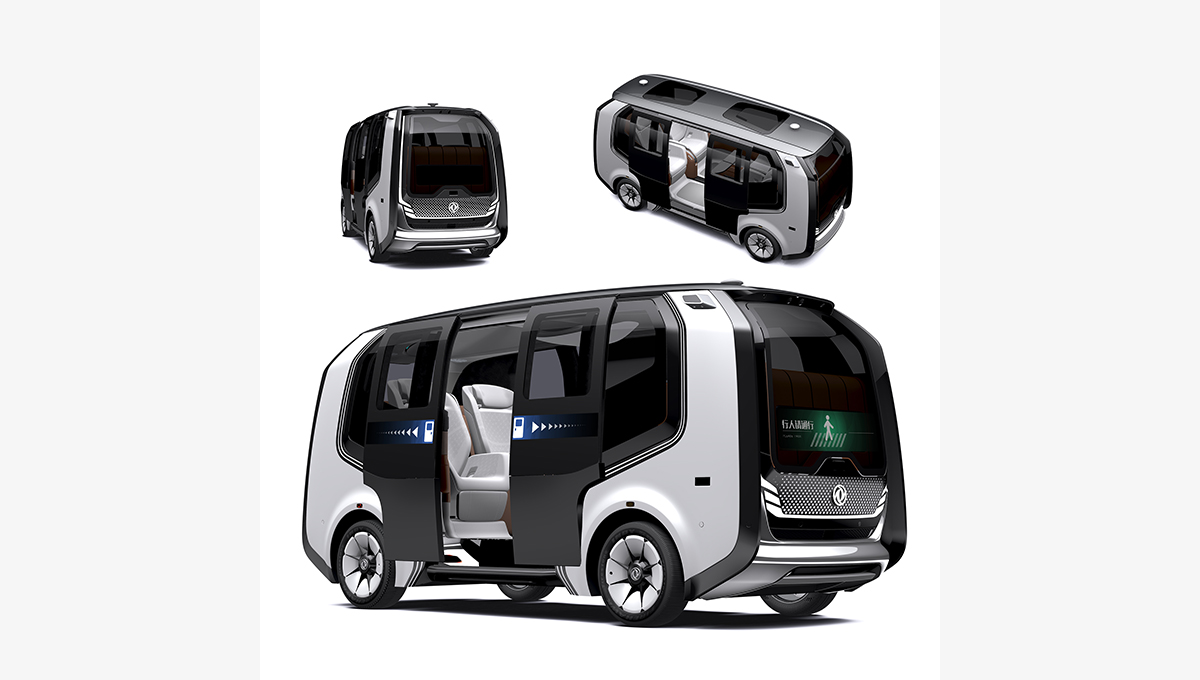 The trip mode of "last kilometer" can be a shared travel mode or a customized mobile space. Sharing VAN (business) is a high-end and shared self-driving business EV, which can effectively solve the issue of "last kilometer". The product consists of three modules: automatic driving, remote driving, and dispatch monitoring. It integrates many new technologies and services, such as LTE-V/5G, automatic drive, periodic lease, public travel service, scene customization, non-mediator interaction and so on. As the first L4 self-driving car using 5G remote driving technology in China, it shows Dongfeng's new vision to the future intelligent vehicles.
16.
Works ID:201913815
Works Name:The visual assisting glasses for the blind Ⅱ
Submitting Unit:Hangzhou Dingdian Innovation Design Consultant Co., Ltd.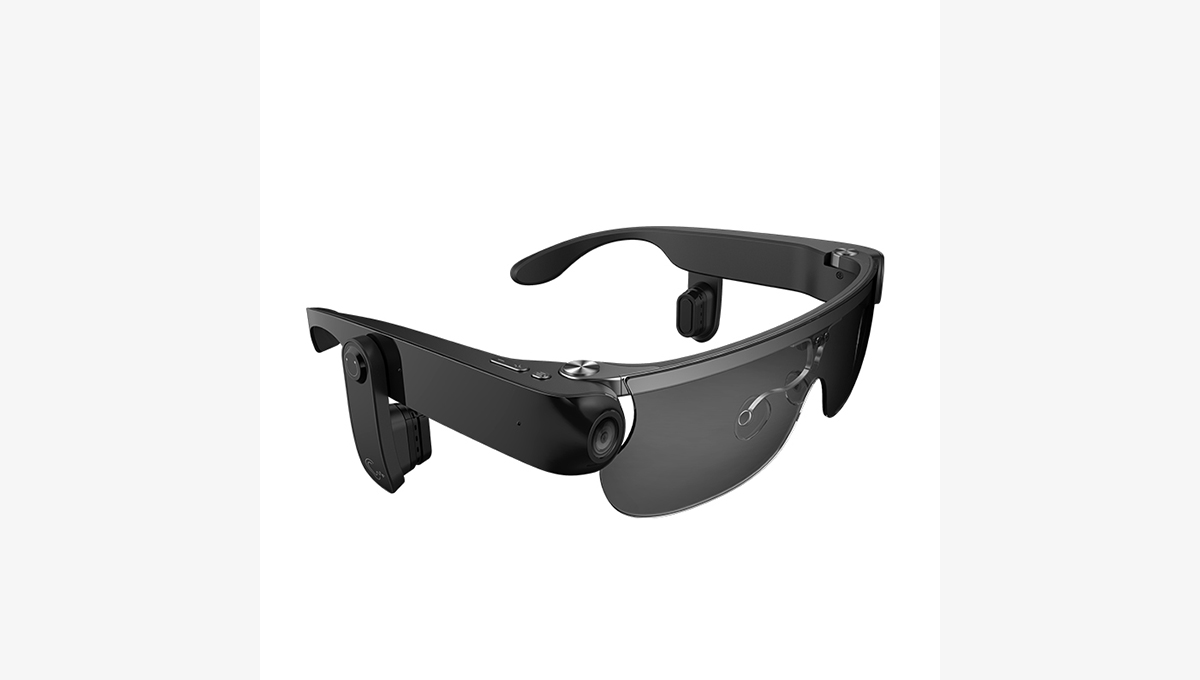 In order to improve the way of travel and life of the blind, fill the gap in the domestic market of high-end blind visual aided glasses, The visual assisting glasses for the blind Ⅱ first applied three-dimensional stereo information technology to the field of visual aids, collected images by camera, and processed image information in depth, transformed the test results into sound coding. Bone conduction headphones are used to assist the blind. Using lightweight plastic titanium fuselage and smarter chip processing center, with exclusive APP, and creating a cloud platform, we try to integrate into users' life in the fields of clothing, food, housing and transportation, so as to build a comprehensive life service ecosystem for visually impaired people.
17.
Works ID:201914297
Works Name:Hoolink Intelligent IoT Cloud Platform
Submitting Unit:Zhejiang Mutual IOT Technology Co., Ltd.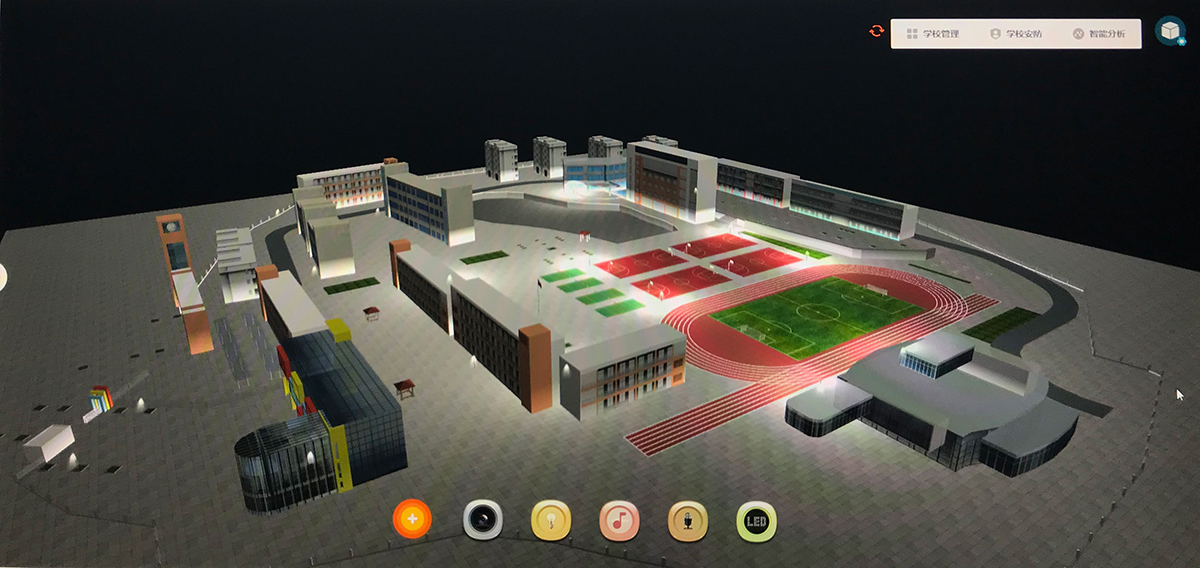 In order to improve the situation of heavy investment, lower efficiency and high latency in outdoor facilities management, Hoolink IoT Intelligent Cloud Platform, which is based on smart street light, can effectively control the street lights, sensors, multimedia devices and WiFi, integrate the operations and maintenance management with data analysis and presentation, realize the panoramic and three-dimensional visual management. Meanwhile, it applies AI image recognition technology, semantic parsing technology and automatic strategy upgrading technology to develop different and specific business functions for different outdoor fields. Different demands of various vertical fields can be easily met through the free combination of software functions which is based on the microservices architecture. So far, million-scale equipment access and millisecond-scale response speed have been achieved on Hoolink IoT Intelligent Cloud Platform, which helps to increase the management efficiency, reduce the cost of management and provide perceivable, operable, maintainable, upgradeable and controllable IoT solutions.
18.
Works ID:201914439
Works Name:Ant Forest
Submitting Unit:Alipay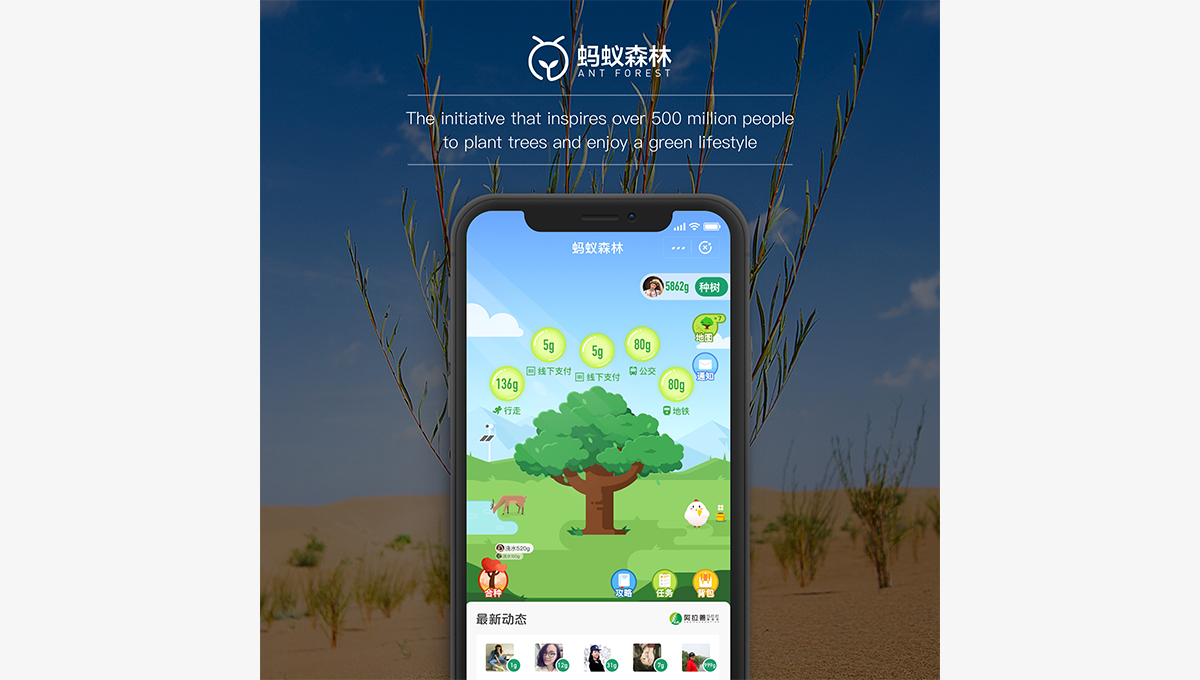 "Ant Forest"is a scheme launched on Alipay. In the "Ant Forest" scheme, any activities on the Alipay platform by users that are considered low-carbon are counted and converted into virtual "green energy." The "green energy" will be used to grow a virtual tree in the user's "Ant Forest" account. When enough "energy" has been earned to grow the virtual tree, it's converted into a real tree, planted in the desert by people supported by Ant Financial and its partners. Based on the tremendous user base of Alipay, and innovative gamification interaction, up to 500 million users joined this program by end of April, 2019, planting 100 million real trees, covering 933 square kilometers.
19.
19.
Works ID:201915627
Works Name:ERIF / OUTDOOR GAS BOILER
Submitting Unit:JIN KURAMOTO STUDIO(Japan)
ERIF aims to solve the inconvenience of outdoor hot water supply. Through two gas cartridges heating process, the hot water can be supplied through the shower after the equipment is connected to the tap. It can be used in all kinds of outdoor scenes. And the product fully matches the outdoor operation characteristics, the device body is well designed, the handle height is easy to carry, the device gravity center, the rotation angle of the knob and sliding device design are easy to use. In addition, the shape design of the shower head is more suitable for the palm grasp, and meets the various outdoor needs of people. It is an epoch-making outdoor project.
20.
Works ID:201915720
Works Name:Urban Micro-cloud Screen System —Outdoor Mobile Intelligence Media Platform
Submitting Unit:Ningbo Yuanjian Media Co., Ltd.,China Academy of Art Industrial Design and Research Institute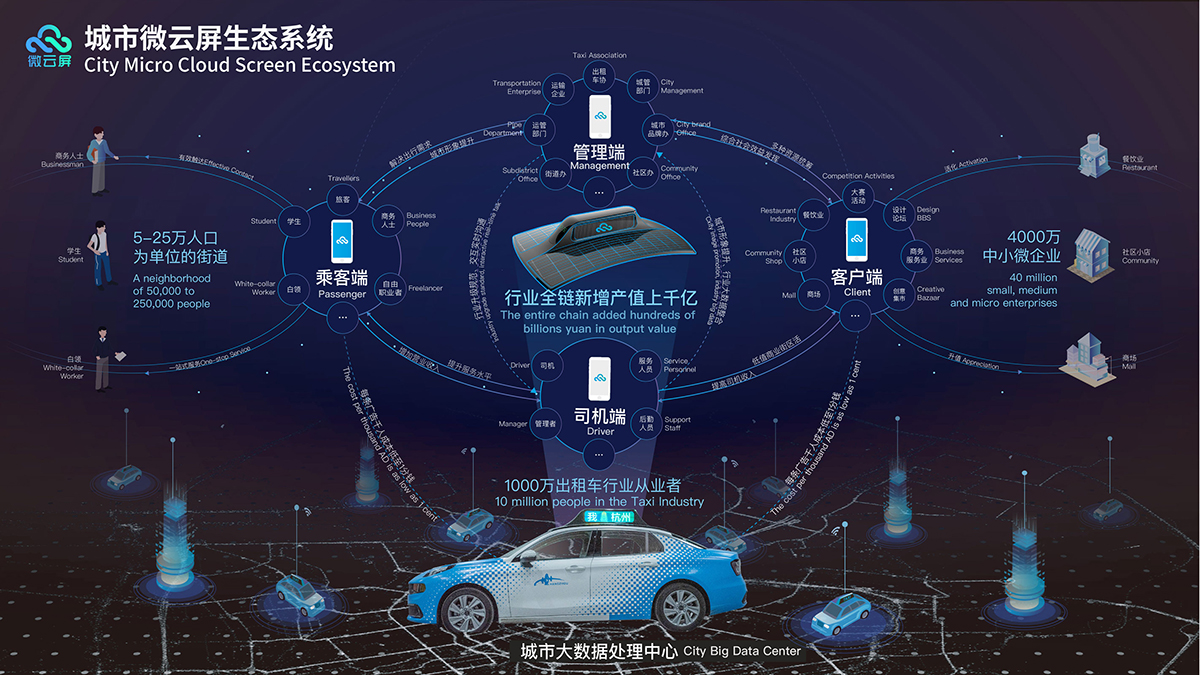 The phenomena of bad reputation, poor operating environment, low income of drivers, closed and backward industry in urban public taxi industry have become the "pain of industry and itch of city". Based on the concept of urban cell activation and the design of digital terminal for taxi top light, the "Urban Micro Cloud Screen System" builds a new urban dynamic space sharing community system through social co-create system by innovating and applying technologies such as distributed accounting technology, large data and intelligent chip control system, mobile internet of things system control, high-end manufacturing of LED screen, flexible materials for new photovoltaic energy, etc. "Urban Micro Cloud Screen System" provides small and medium-sized local entrepreneurs with high-frequency and accurate marketing advertisements with as low as CNY 1 cent, which increases the revenue of each taxi by 15% monthly , and output value of the whole industry by more than CNY 100 billion. It is a digital transformation and upgrading of the traditional taxi industry, and also a livelihood project for urban public transportation.
21.
Works ID:201915966
Works Name:FISON - Pure Electric Unmanned Tractor
Submitting Unit:Tianye Intelligent Technology Co., Ltd.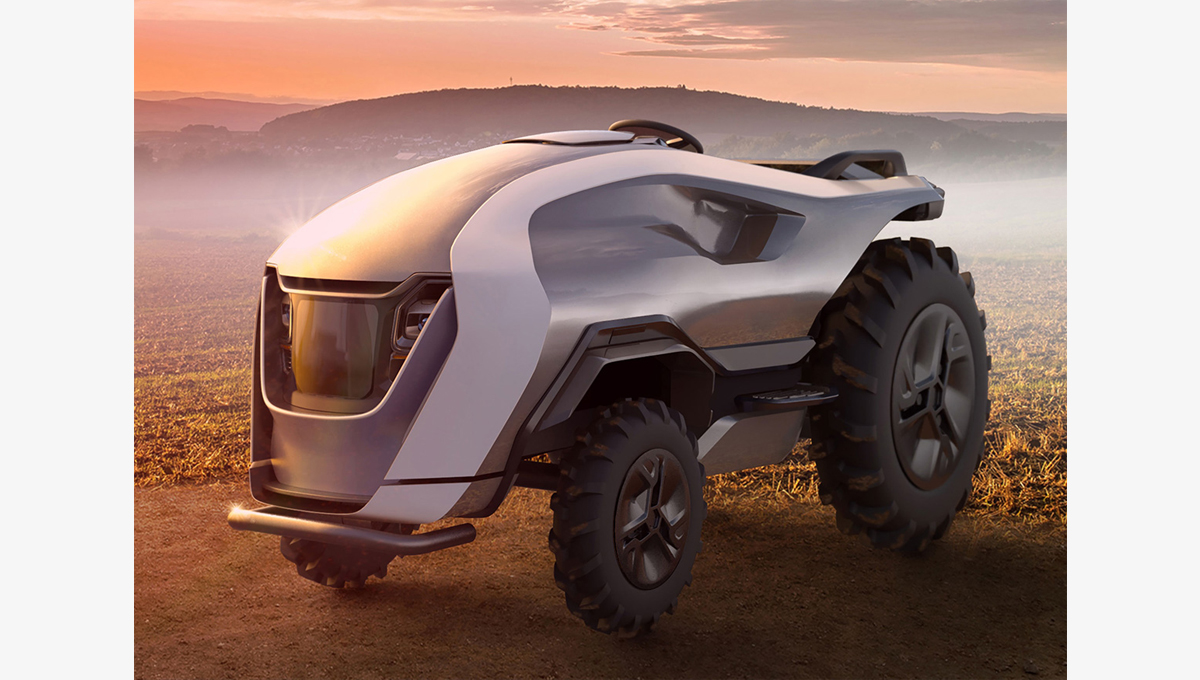 Diesel agricultural machinery is complained by users because of pollution emissions, high market costs, and poor user experience. FISON is a pure electric unmanned agricultural machine. The product realizes high-precision walking and turning during the operation, which can effectively reduce the operating error. The vehicle adopts CAN communication protocol to realize remote collection and remote control of data. FISON solves many problems such as the pollution of traditional diesel agricultural machinery and high cost, providing strong support for agricultural scientific research and production.
22.
Works ID:201915969
Works Name:Mountain Stream
Submitting Unit:Tongji University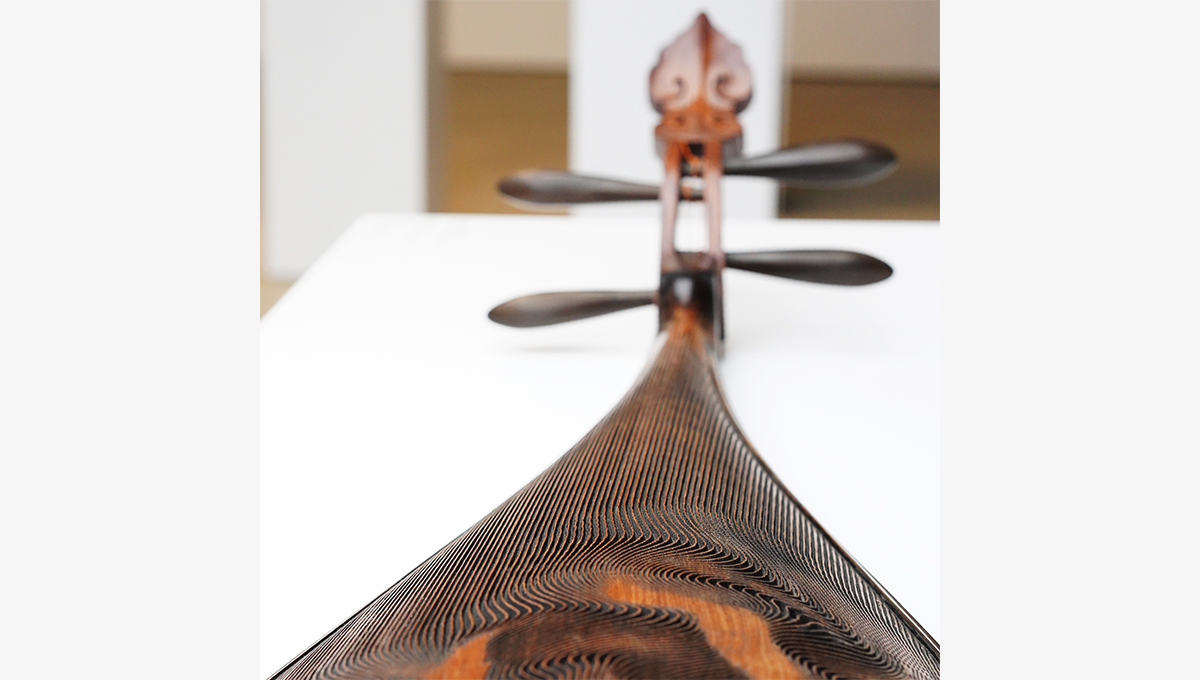 With the development of society and economy, the demand for cultural products is increasing significantly. China's traditional instrumental music and craft culture are also facing the challenge with the integration of modern technology and contemporary lifestyle, digital technology can be a good solution for them. "Mountain Stream" is a high-end customizing national musical instrument base on sound visualization. By applying category based audio signal analysis and texture generation technology, the designer transforms the famous PIPA music "Mountain Stream" into the texture of water. Combined with digital fabrication with CNC machine and traditional handcrafted coloring and polishing, these processes made this work become a joint of digital technology and traditional handcraft work and every single piece of the work is unique. With the process of using digital technology as a media to bridge the past with the present, exploring the association of sound and forms with the method of generative design and digital fabrication, the audience can not only observe the motion pattern twisting with the music, but also can feel the texture in their hand. The ancient craft and oriental aesthetics are reinterpreted while causing people to think. And this work has the potential to continue to develop other sound derivatives.
- The End -
Designer |Lou Yiyin
Editor |Cheng Wenya
Translator |Melanie Lee
Proof-reader |Xiong Na,Zhu Fayun,Enjoy,chen xinyi,Gu Ruoyu
About DIA Contact us Sitemap Legal statement 浙ICP备16022547号-1Copyright © 2019 Design Intellgence Award. All rights reserved