In the post-COVID-19 Era
Dialogue and communication become the most important channels for design to have a voice
A collaborative exploration linking global designers is about to happen
"2022 DIA Design Open Talk" will gather high-quality design strength
To show the creativity and innovative achievements of design
And promote the talk among design experts, venture capital and industry elites
We sincerely invite you,
To join in the journey of "design collaboration" with us!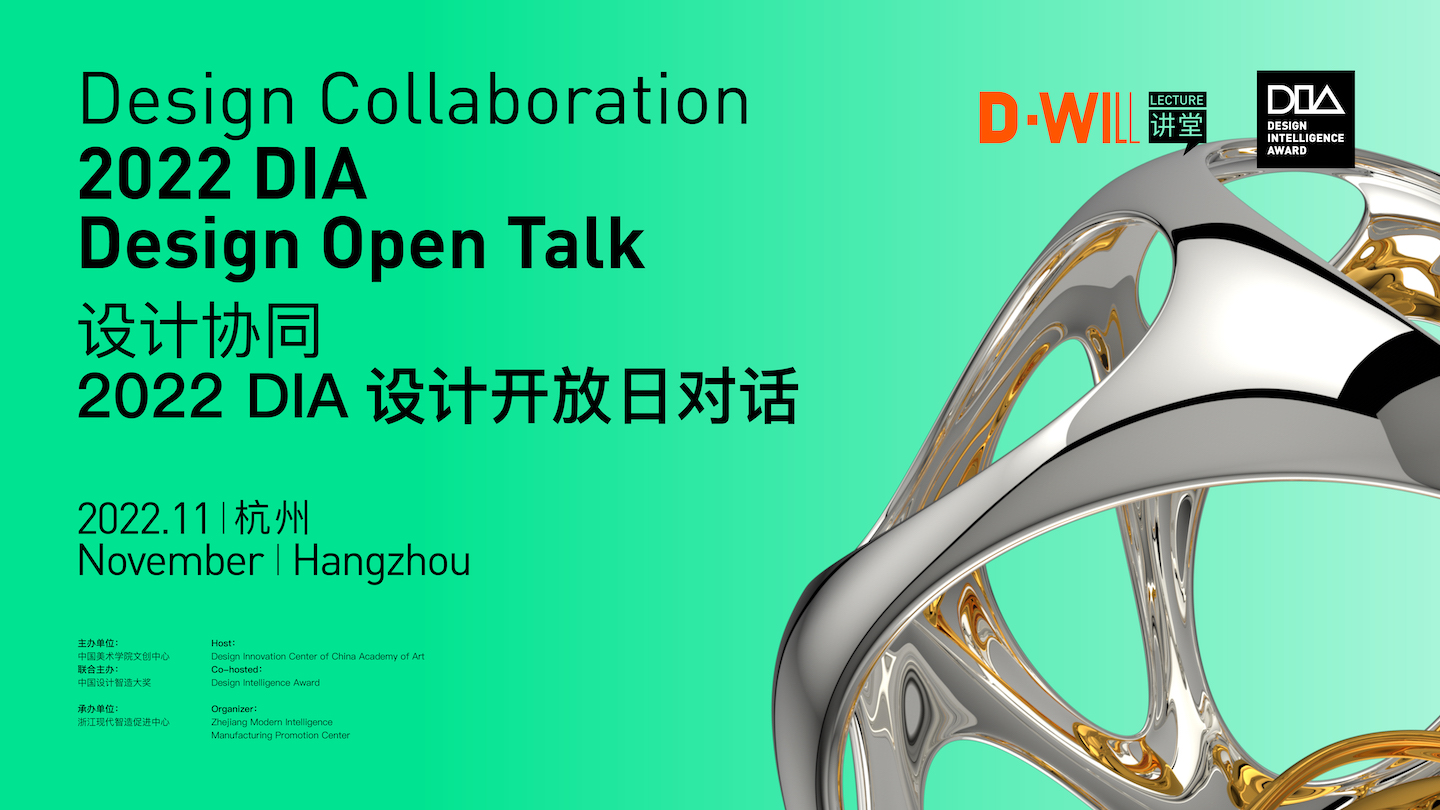 About "2022 DIA Design Open Talk"
DIA Open Day is an expert diagnosis on the design industry, which allows enterprise managers, entrepreneurs, designers and design experts to meet each other and make professional diagnosis on enterprise development, product strategy, technological innovation and other issues;
DIA Open Day is also an industry matchmaking meeting, which provides industrial support services for participants with business demands, and guests from the finance industry, venture capitals and industrial parks will be invited to provide more development supports for enterprises through on-site communication;
As a DWILL special lecture, DIA Open Day is an open class on design, and the public are welcomed to participate in the event to convey DIA's evaluation system and values. Through the collision of ideas, the participants will get together to discuss the future of design.
Event Information
Time | November, 2022

Venue | Building 4 & Building 8, North District of Mengqi Town, No. 2988 Moganshan Road, Liangzhu Town, Yuhang District, Hangzhou

Four Topics | Digital Economy, Cultural Innovation, Life Wisdom, Industrial Equipment.

Fee | The fee for each topic is RMB 2,000 (free for students in school, and school certificates such as student ID cards are required)

Length of Speech | 8-min speech and 12-min expert comment in each group

Expert | 5 design/venture capital/industry experts for each topic

Audience | About 200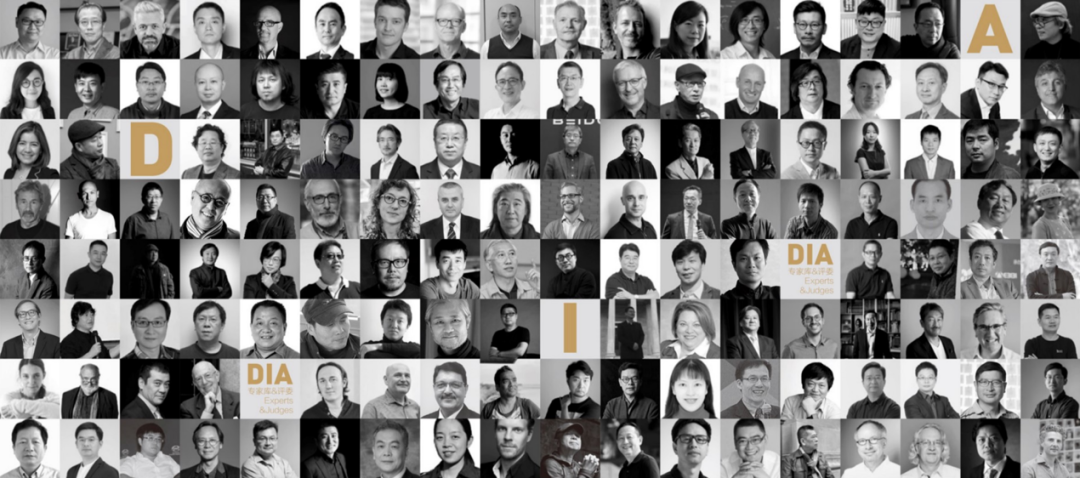 Call for Speakers
Duration | October 10, 2022 - 24:00 October 20, 2022

Target | All 2022 DIA contestants

Recruitment method | Please download the attachment, fill it out and email to DWILL@di-award.org. To sign up, you must submit the speech outline (find more in the registration questionnaire) Only 5 entries in each group are accepted for the Open Day, and the results will be publicly selected in the DIA official website on October 24.




Download:Call for Speakers of "2022 DIA Design Open Talk"



If you have any questions, please contact:DWILL@di-award.org
Looking forward to your participation!
---
D WILL Design Lecture
As an international shared course on design education for the public, D WILL Design Lecture was initiated by the Design Innovation Center (DIC) of China Academy of Art relying on its domestic and foreign expert resources and the cooperation with Design Intelligence Award (DIA). With "Meet the design, meet the future" as its initial goal, the lecture invites education experts, industry elites and industry pioneers to share their achievements and insights in their research and creation career with the young generation around several content sections.
Since its opening in 2019, D WILL has invited more than 80 guests from home and abroad, and held 68 courses, attracting over 4,000 direct participants. In addition, the lectures videos have been streamed on platforms such as WeChat official account, CZTV, bilibili and YouTube, with view counts of more than 900,000 times.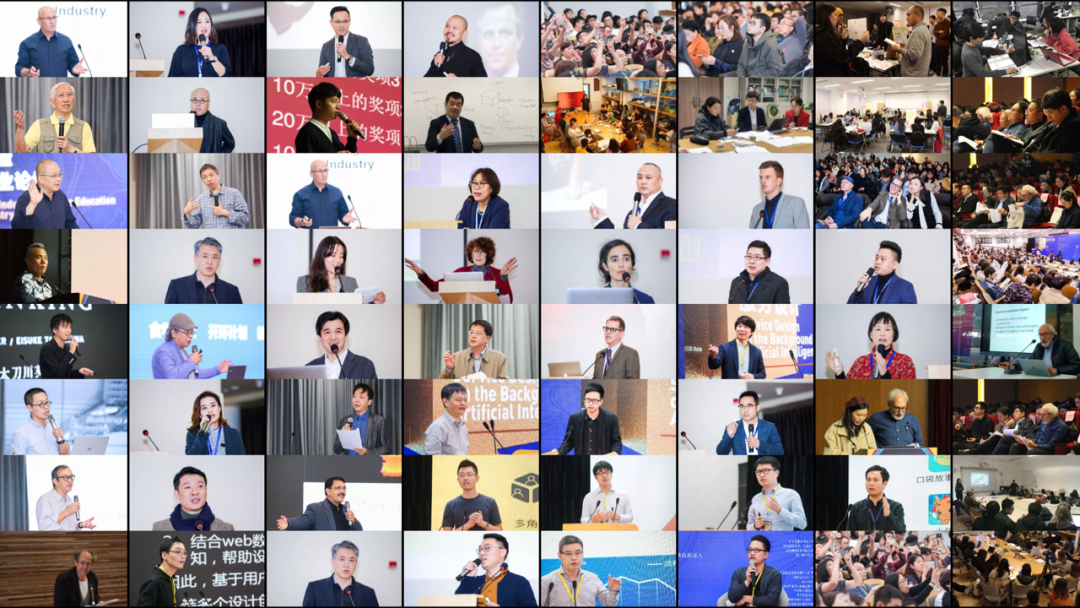 Scene of DWILL Design Lecture