Tonight, 2022 Design Intelligence Award (DIA) Ceremony kicked off in Keqiao International Convention and Exhibition Center. Representatives from high-end manufacturing industry, high-tech companies, well-known design companies and internationally renowned universities around the world will attended this ceremony and witnessed the birth of the two million-level Gold Award winners.
At the Award Ceremony, we announced 29 works competing for the highest prize and bonus, including 2 "Gold Award" winners, 8 "Silver Award" winners and 10 "Bronze Award" winners from the Product Group, 2 "Future Talents Award" and 7 "Young Talents Award" from the Concept Group. What works will stand out in the 2022 DIA? Please come and see!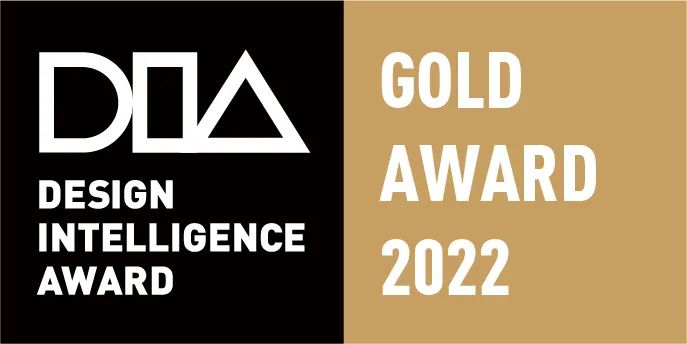 Gold Award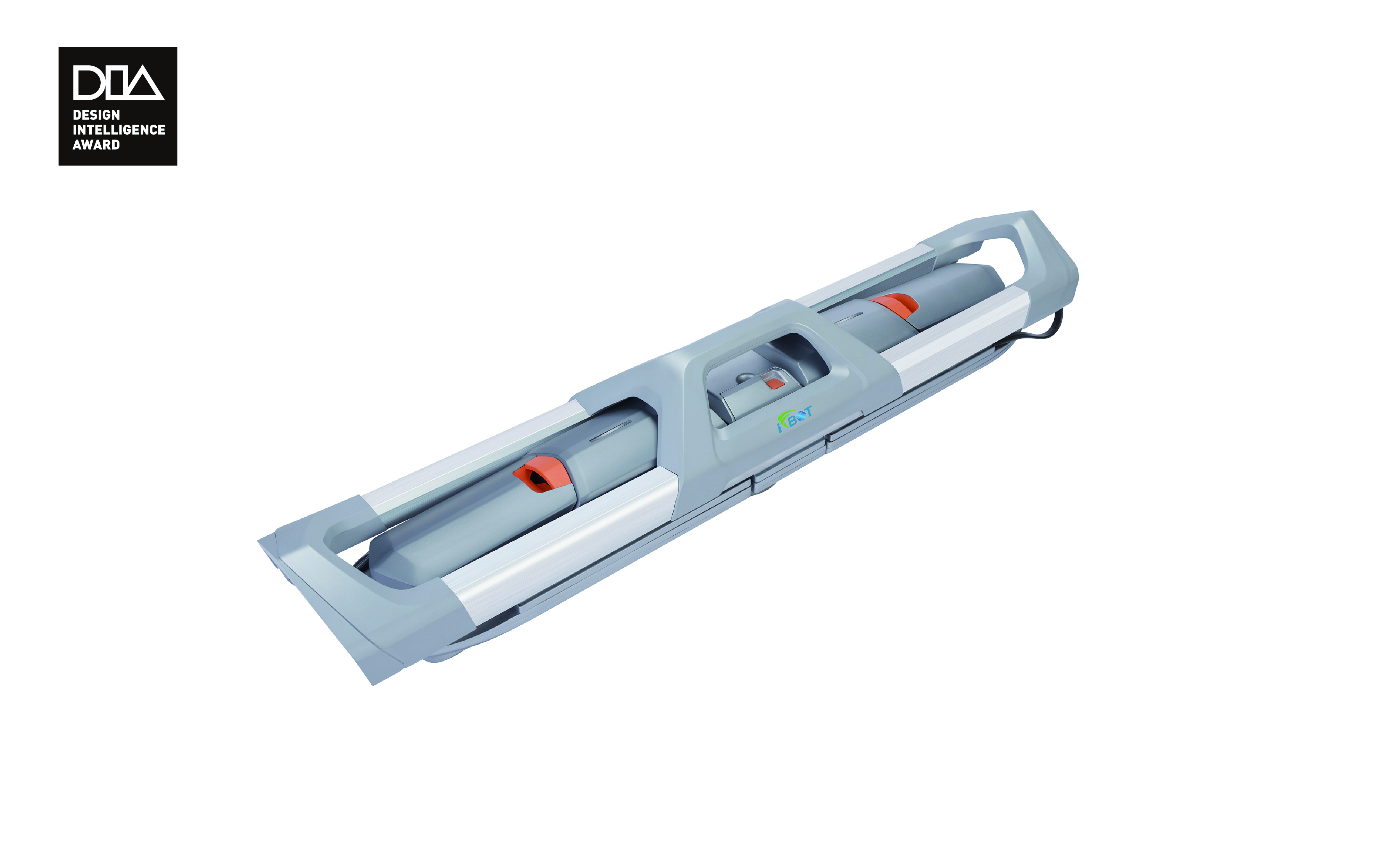 IFBOT X3 Solar Panel Cleaning Robot
Applicant: Suzhou ifbot Intelligent Technology Co., Ltd.
Nationality: China
Description: ifbot took the lead in introducing the concept of "PV intelligent cleaning robot" and proposed and designed a "crawler-type" mobile sucker for the cleaning of PV arrays. The vacuum PV cleaning robot effectively avoids the shortcomings of traditional cleaning equipment, such as heavy weight, poor portability, inconvenient deployment and short battery life. This product breaks the shackles of traditional concepts and redefines the portable PV cleaning robot. It features small size, light weight, waterless cleaning, intelligence and environmental protection, making it possible for PV cleaning robots to be widely used by thousands of households.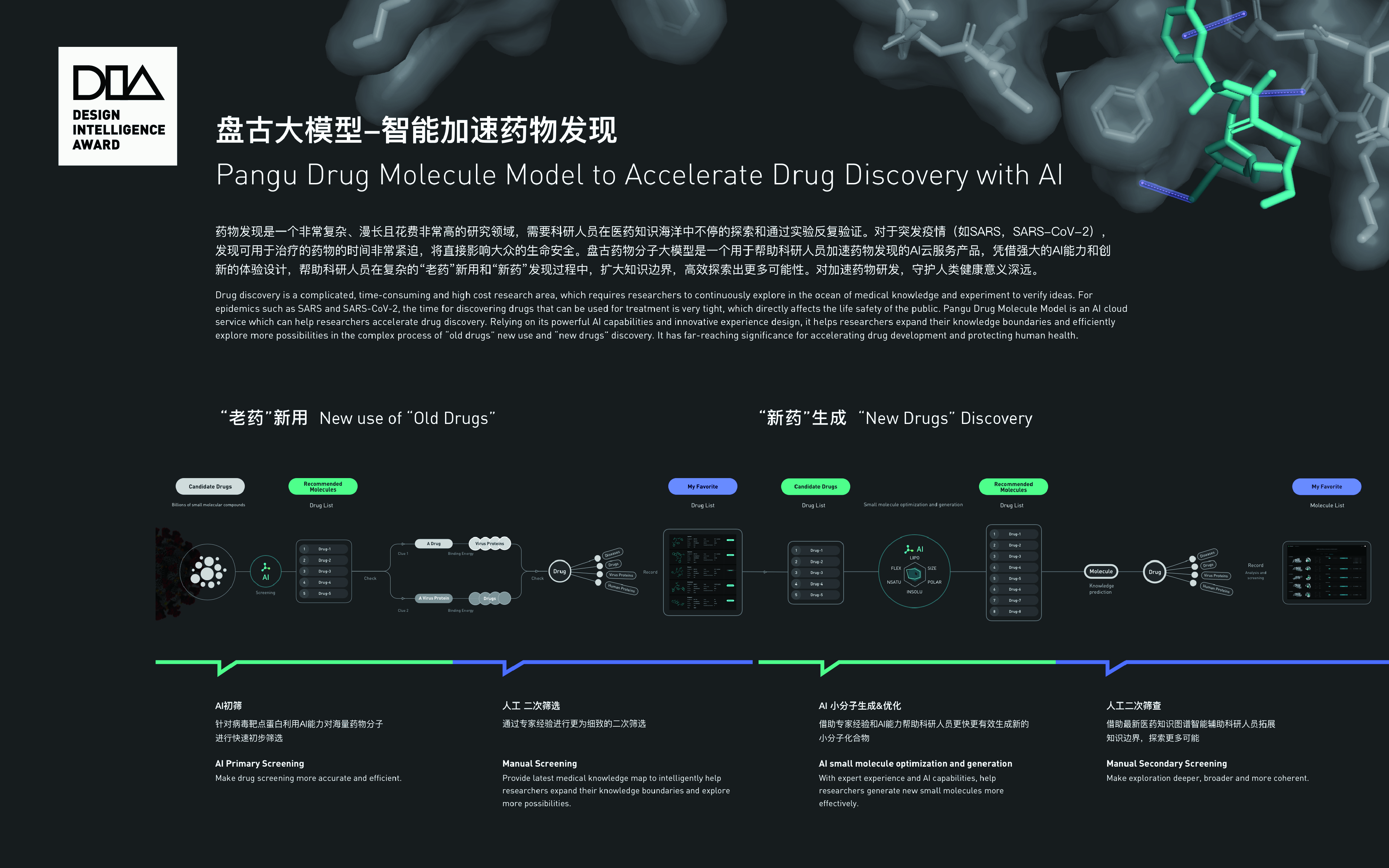 Pangu Drug Molecule Model: Accelerating Drug Discovery with AI
Applicant: Huawei Technologies Co., Ltd.
Nationality: China
Description: Pangu Drug Molecule Model is a platform to assist researchers to accelerate drug research and development with AI technology. With the strong computility on the cloud and AI model, and the whole process of drug R&D becomes visible and perceptible; Multi-dimensional visual design improves the readability of complex medical data; With computer simulation technology and molecular dynamics principle, the knowledge and skills required for researchers can be reduced to the greatest extent; Through the intelligent recommendation of medical knowledge map and path record design, scientific research and exploration become more efficient, and the saved path records of scientific research and exploration become visual and traceable.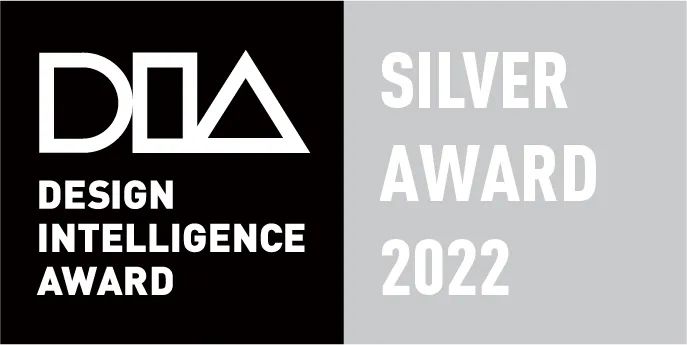 Silver Award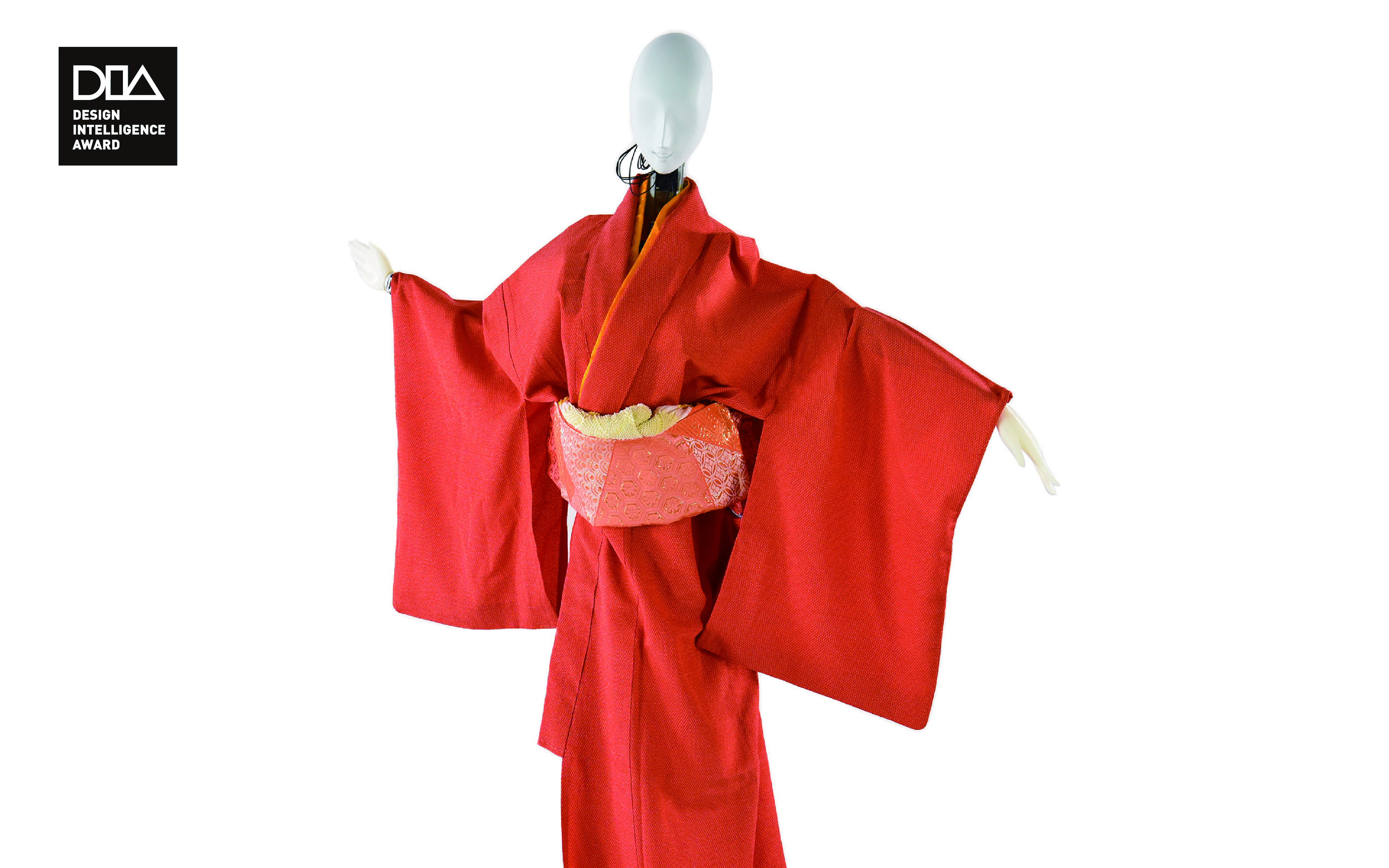 Bunraku Puppet Robot BR-02
Applicant: Osaka University of Arts
Nationality: Japan
Description: Bunraku Puppet Robot BR-02 is a robot with new structures such as flexible skeletons, which is specially designed for emotion and biological-like movements that traditional robotic humanoid robots do not have. These achievements can improve the communication and affinity between human and robot, and create the best symbiotic relationship between human and robot.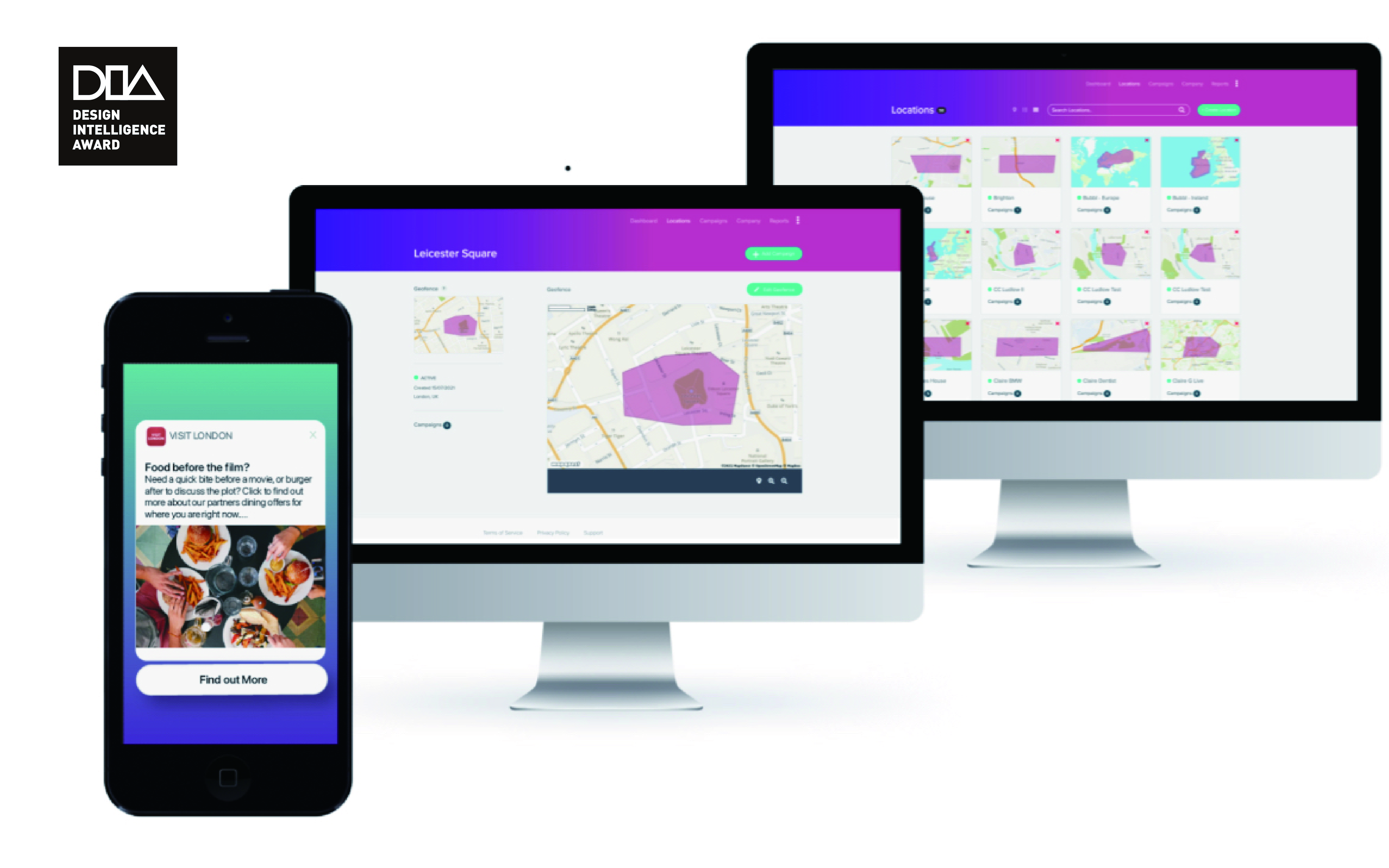 Bubbl
Applicant: Bubbl
Nationality: United Kingdom
Description: Bubbl has upended the UK's retail and town centre administration with new content distribution and community engagement tools. Though sophisticated functionality has been added to their software applications, it is separated from the applications and features easy plug and play. This means that immersive contents can be triggered by location, turning any application into a new channel.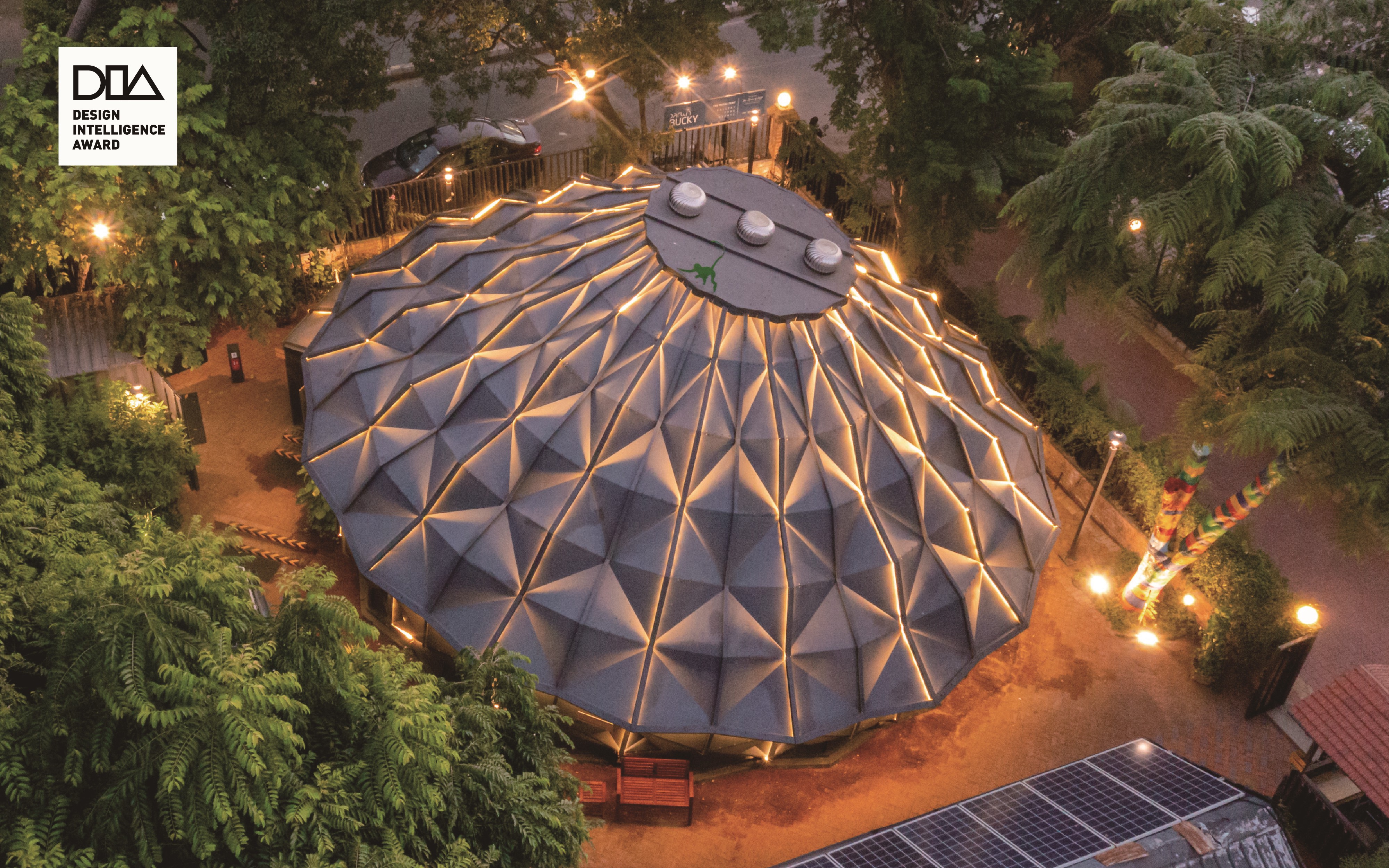 Darwin Bucky
Applicant: andblack design studio
Nationality: India
Description: Darwin Bucky is a multi-functional prefabricated parametric building "exoskeleton", which has a modular light independent (or cluster) structure that is easy to be plugged, posing a challenge to the inherent fixity of traditional buildings; The impact on the site is minimal at any location; It can be assembled or disassembled within a few days and stored/transported in containers.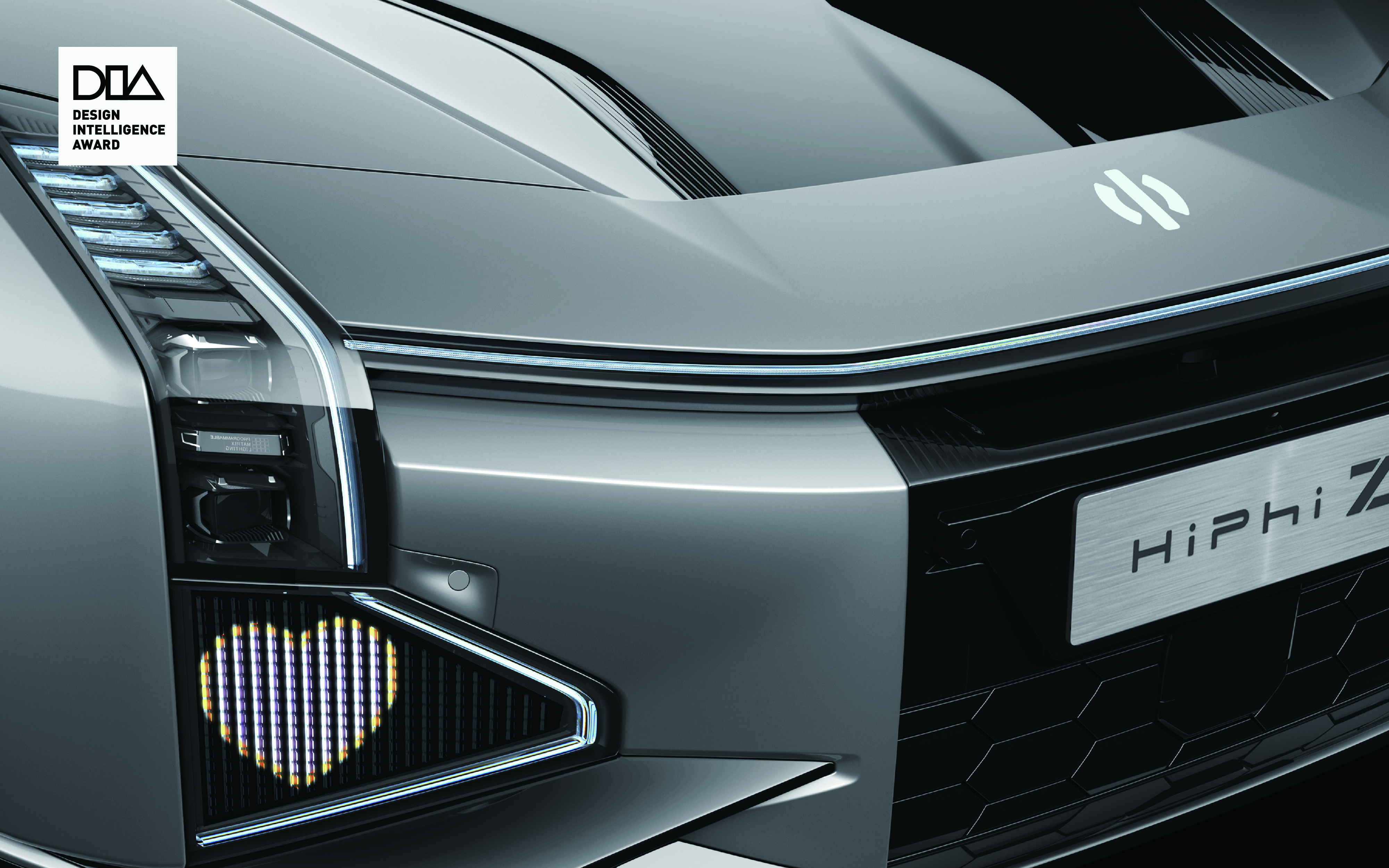 Hiphi Z
Applicant: Human Horizons;
Nationality: China
Description: As one of the double flagship products of HiPhi brand, HiPhi Z is positioned in the high-end luxury electric vehicle market. HiPhi Z focuses on the demand of high-end new energy market, deeply analyzes the pursuit of personal design taste and futuristic fashion by high-end customers, and fully practices the concept of "scenarios define design". The Star-Ring ISD light curtain system, which is the first in the industry, pushes the intelligent lighting interaction to a new height, and provides users with a unique futuristic experience in today's high degree of product homogeneity.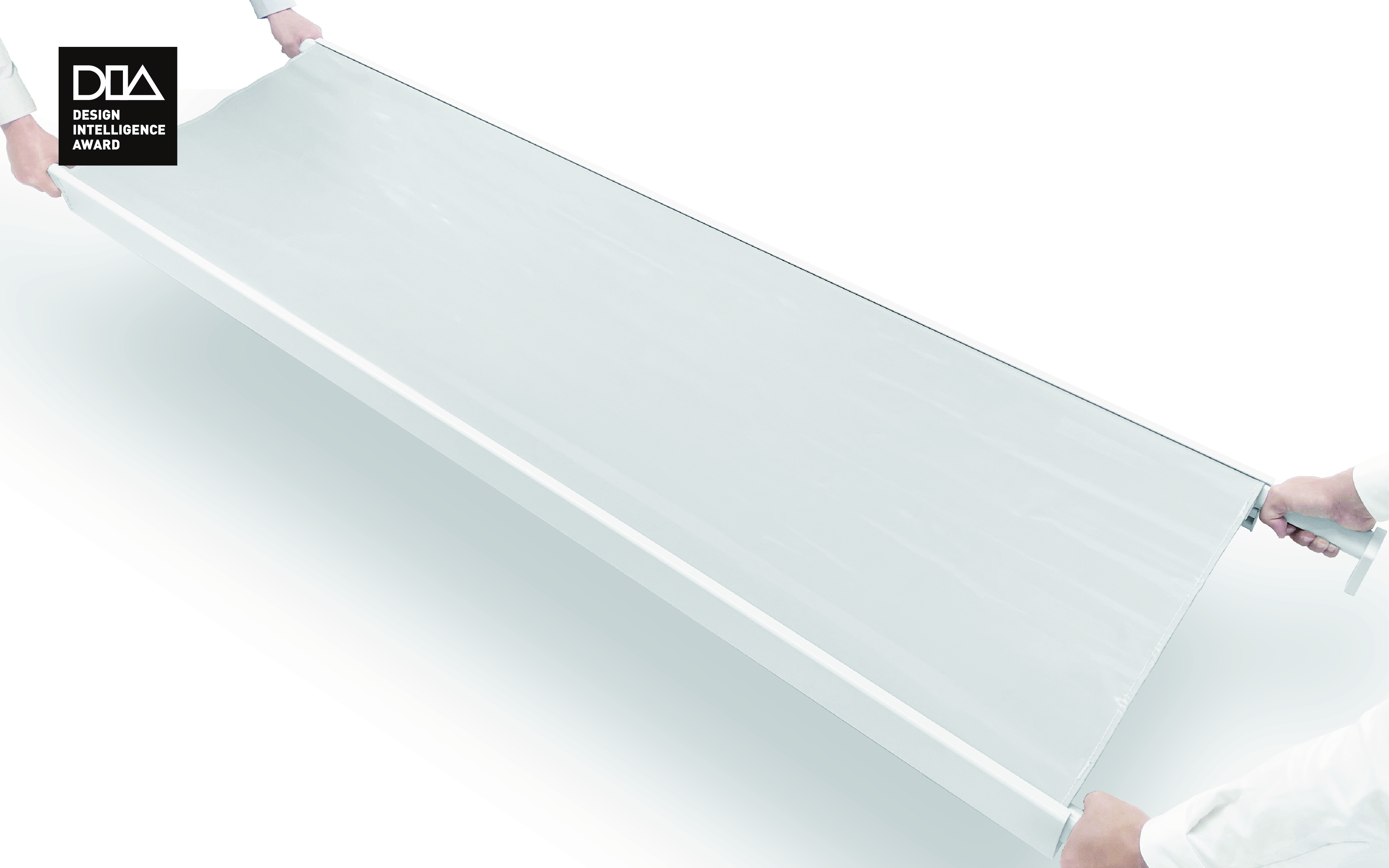 rapid rescue
Applicant: UNION CORPORATION JAPAN
Nationality: Japan
Description: Rapid rescue is a simple and elegant stretcher that can be hung on the wall. People will not feel uncomfortable even if you deploy them in crowded public places, and they can respond quickly in case of emergency.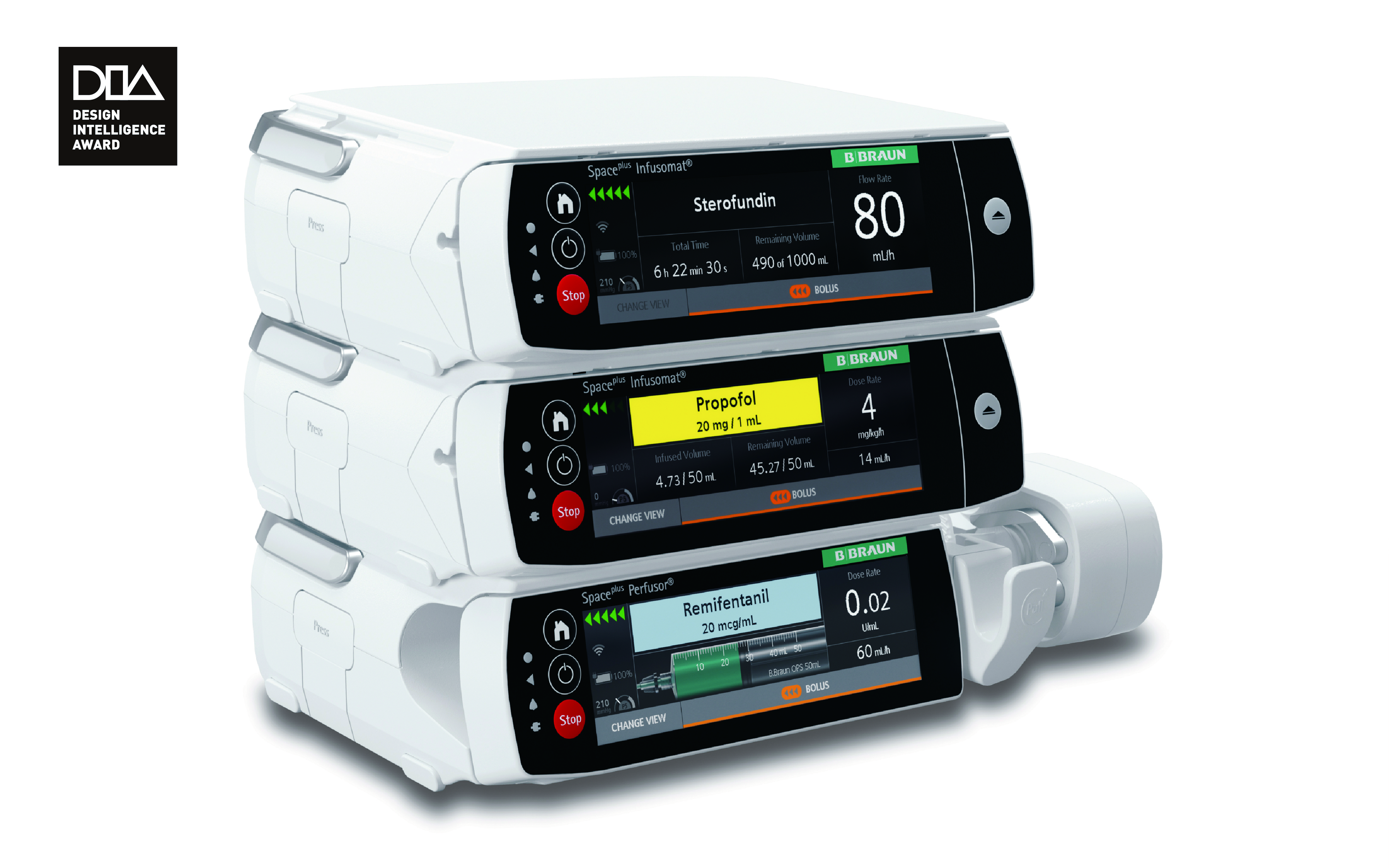 Spaceplus Infusion Pump System
Applicant: KOOP INDUSTRIAL DESIGN
Nationality: Germany
Description: The B.Braun Space Plus system is designed for the intensive care unit (ICU) and includes two pump types: Syringe pump (Perfusor®) and large capacity pump (Infusomat®) as well as a docking station.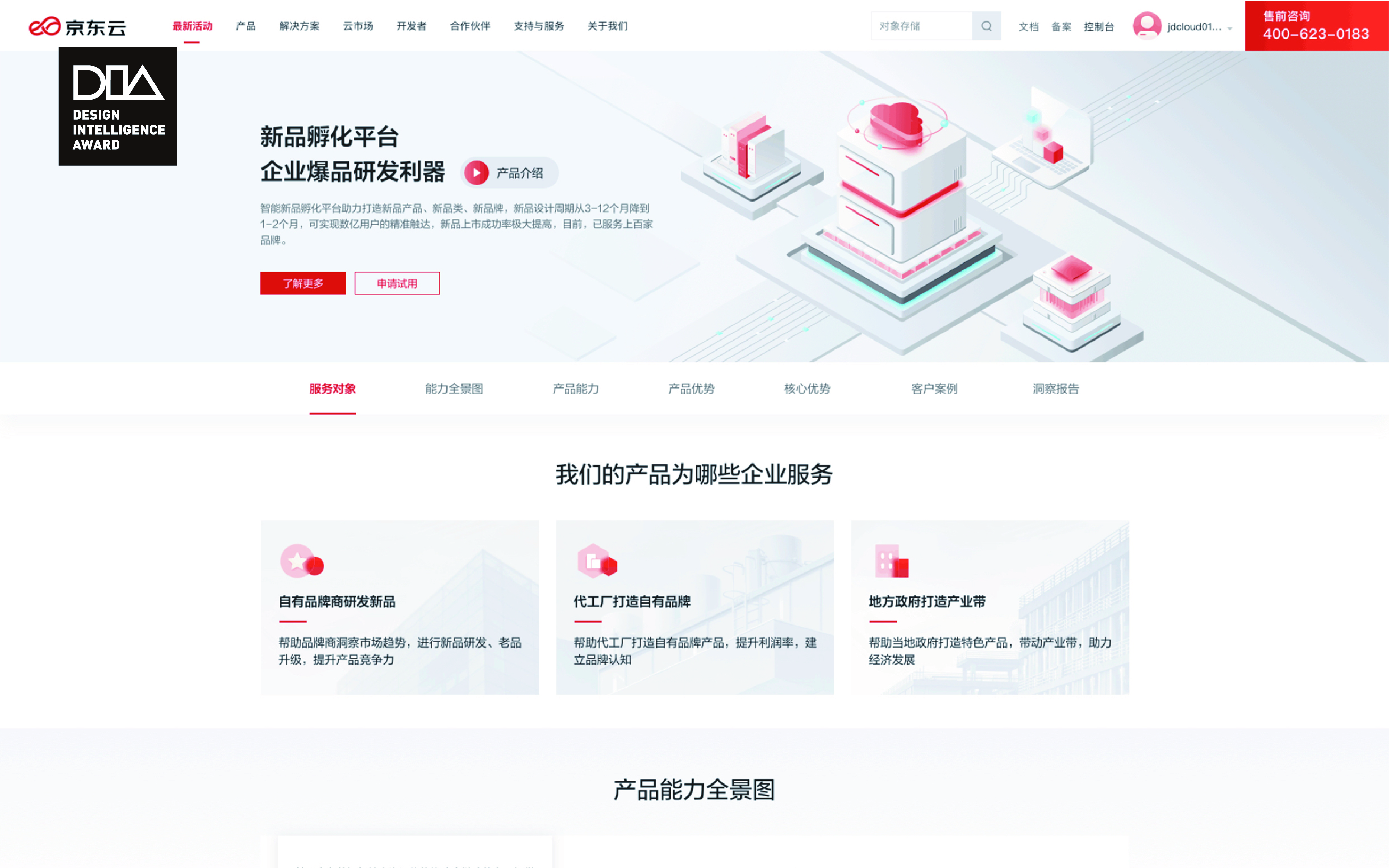 New Product Incubation Platform of JD Zhizaoyun
Applicant: JD Technology Co., Ltd.
Nationality: China
Description: JD Zhizaoyun Product Incubation Platform provides services such as market trend insight, product design, intelligent product test, etc., which can help manufacturing enterprises greatly improve the success rate of product launch, realize seamless connection of brand marketing & brand operation and achieve effective commercialization.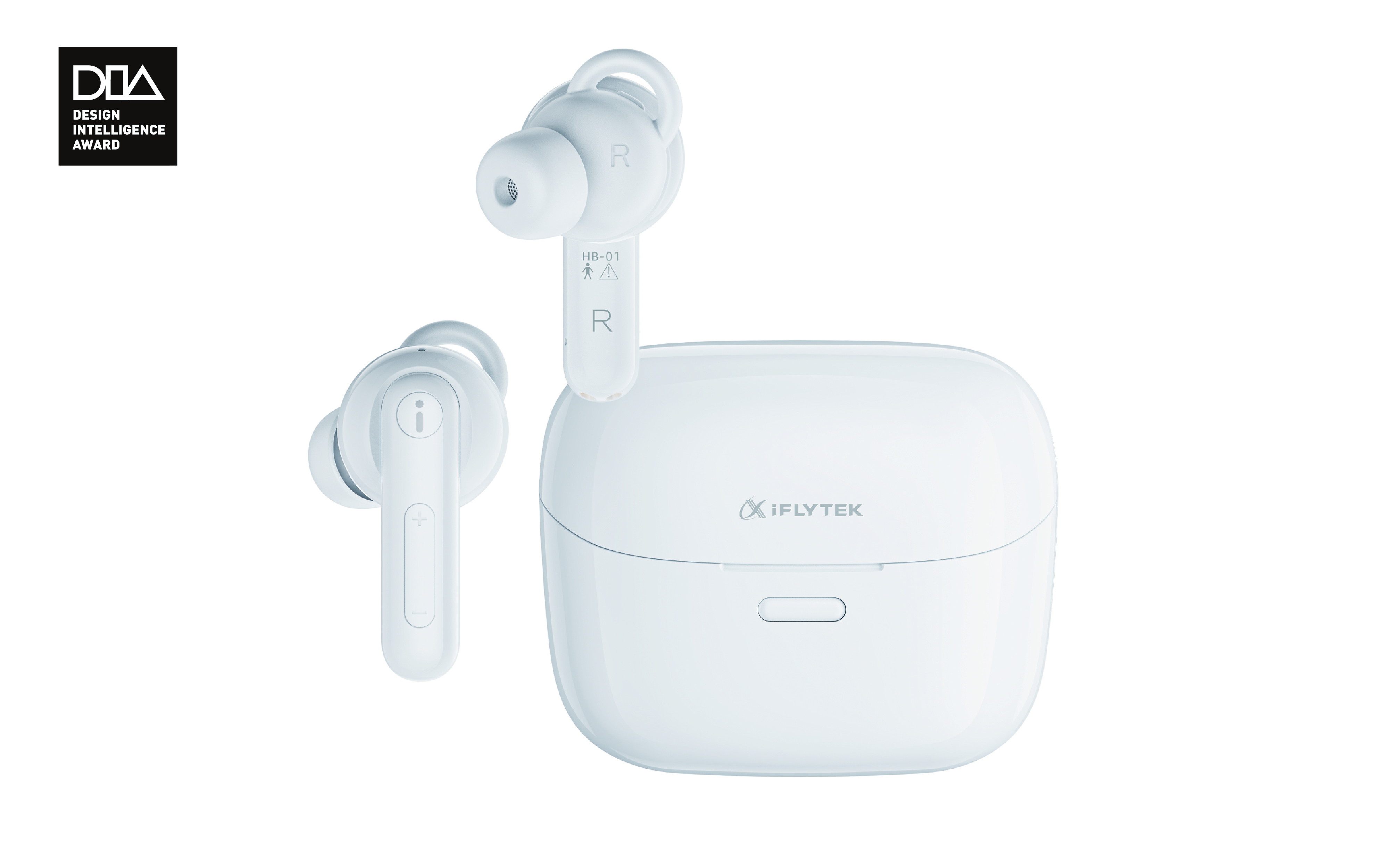 IFLYTEK EarAsst HA-01
Applicant: iFLYTEK Co., Ltd.
Nationality: China
Description: Based on conventional headphones, this digital channel hearing aid achieves 90% of the functions of 10,000-yuan hearing aid at a price of 10%. Instead of going to the hospital for help, patients can complete the hearing test and device adaptation by themselves at home through the mobile APP and simple interactive operation.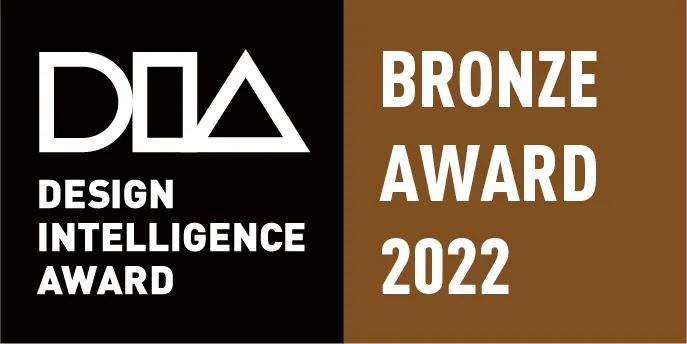 Bronze Award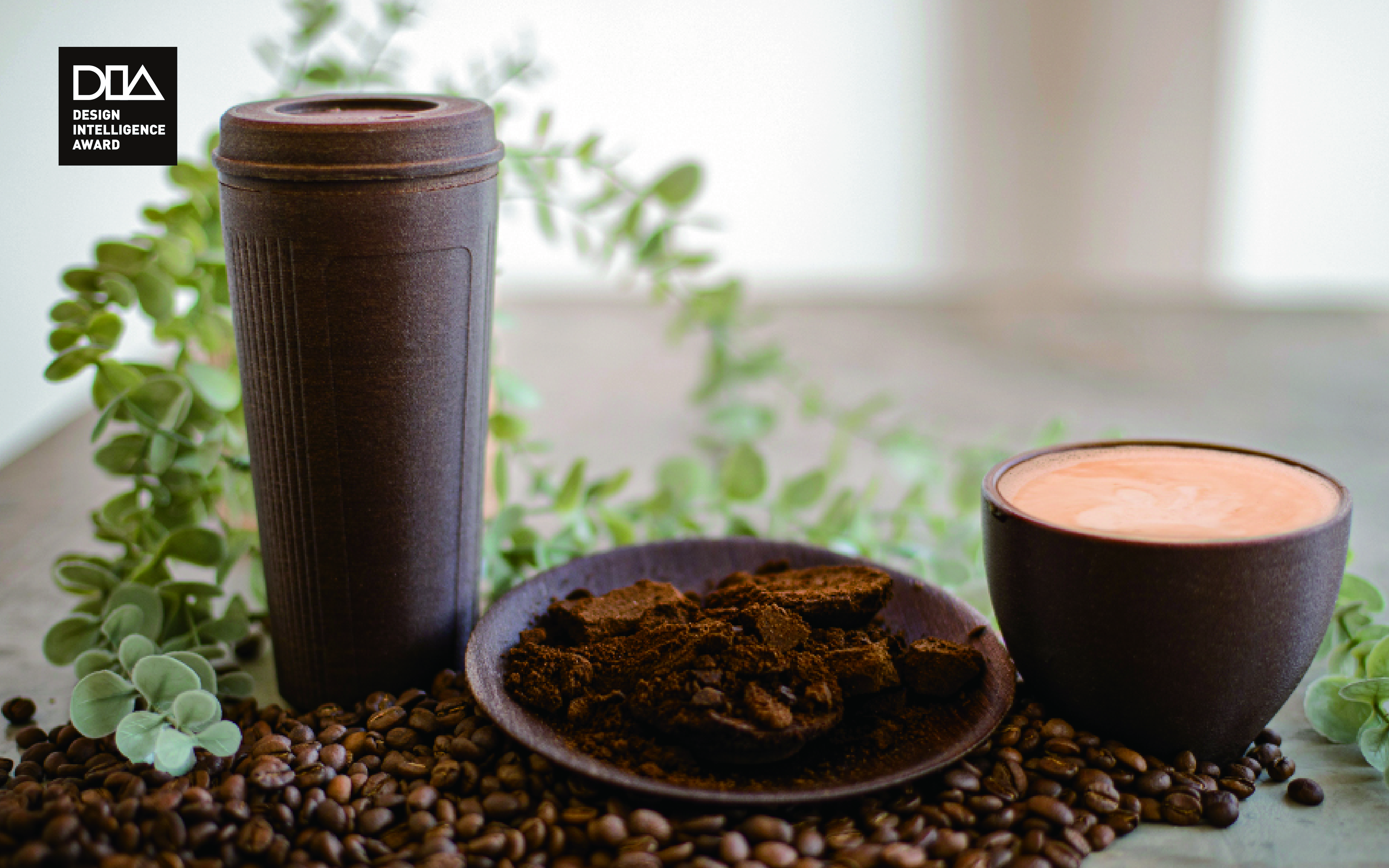 Coffee Kreis
Applicant: Coffee Kreis
Nationality: United States
Description: Coffee Kreis is a sustainable, reusable, biodegradable coffee cup made from recycled coffee grounds. With this alternative to disposable plastic/paper cups, millions of tons of coffee grounds ending in landfills every year can be effectively utilized.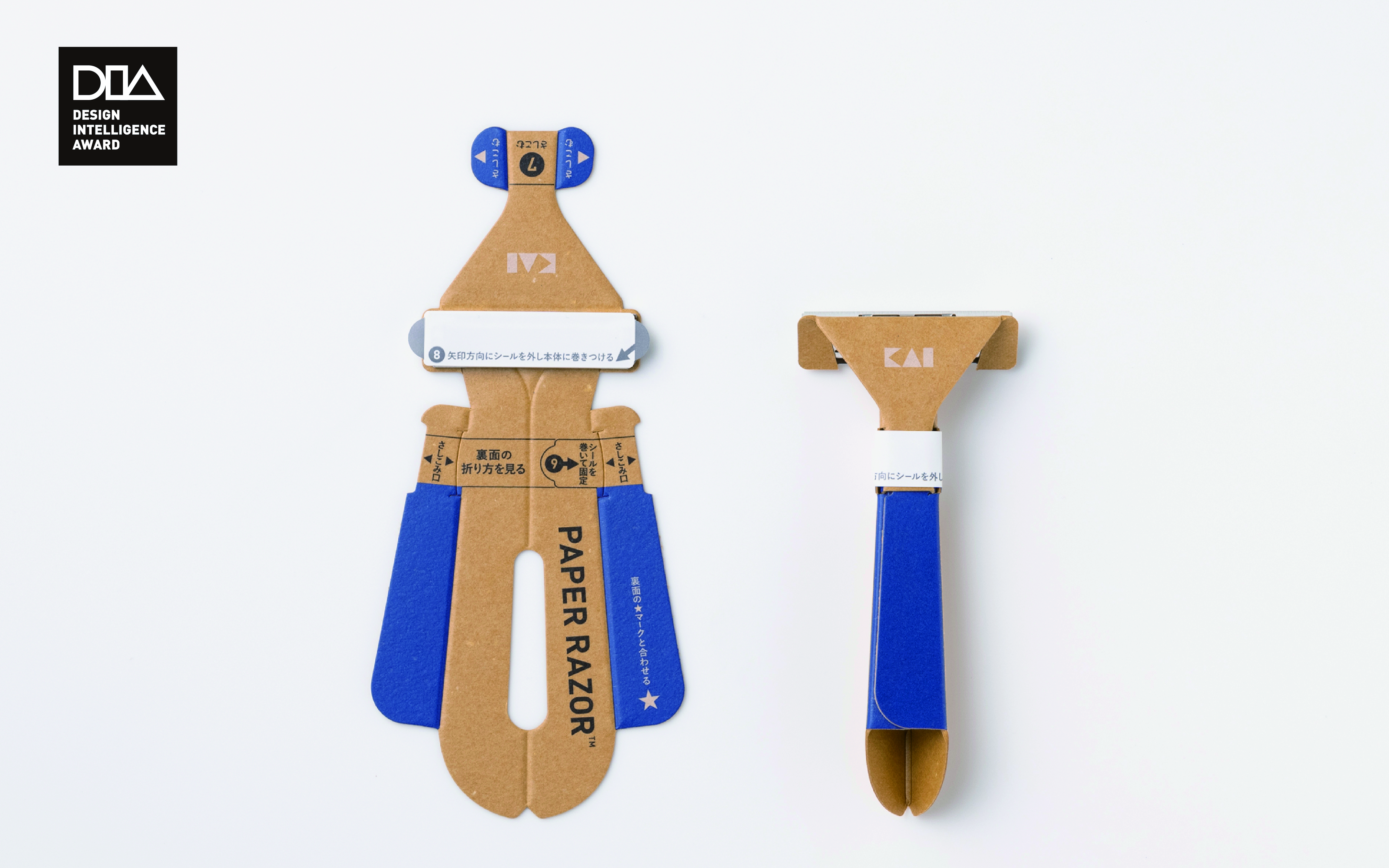 PAPER RAZOR
Applicant: Kai Corporation.
Nationality: Japan
Description: PAPER RAZOR is a razor with paper handle and metal cutter head, which can reduce the use of plastic. This razor comes in a flat package and can be used immediately after assembly. It is only 3mm thick and weighs only 4g.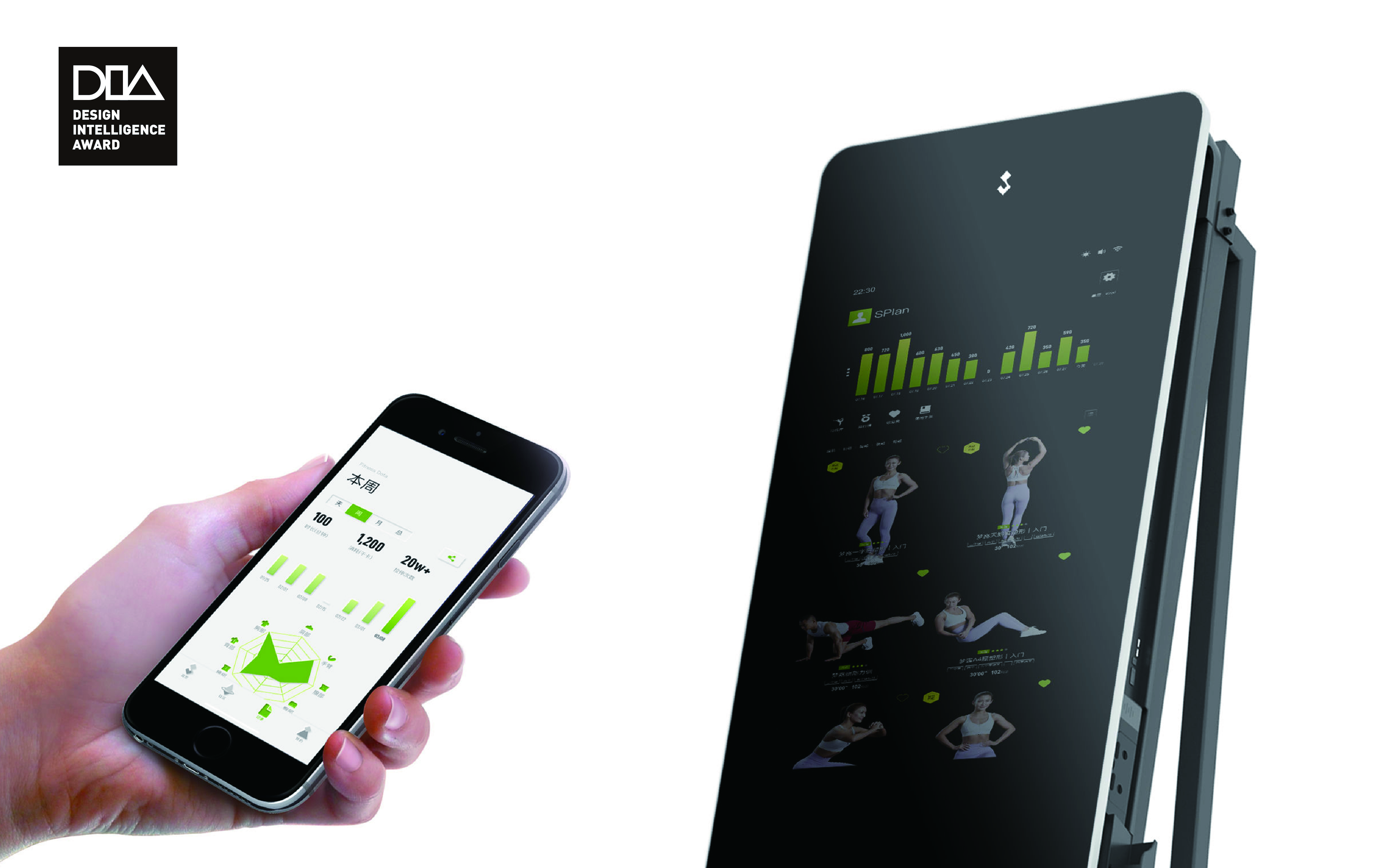 Model S
Applicant: Beijing Mitao Zhilian Technology Co., Ltd.
Nationality: China
Description: The S-Plan force trainer is a body shape and health management device "based on electronic counterweight", which can help users complete the training targets more safely and effectively.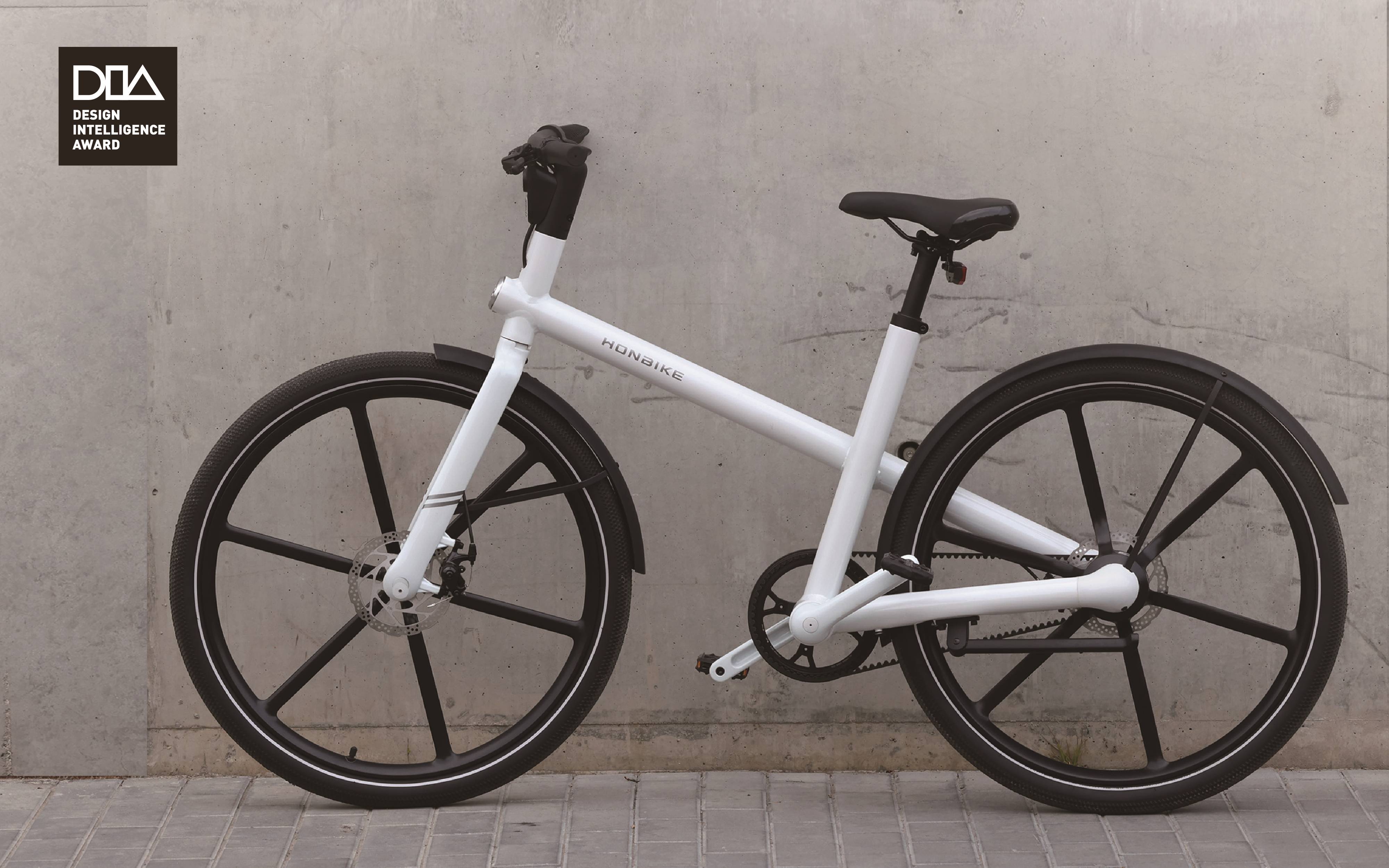 Honbike U4
Applicant: Changzhou Hongji Two-wheeled Intelligent Transportation Co., Ltd.
Nationality: China
Description: U4 is a simple and versatile electric bicycle. With highly integrated and innovative appearance and functions, we provide users with a cost-effective product.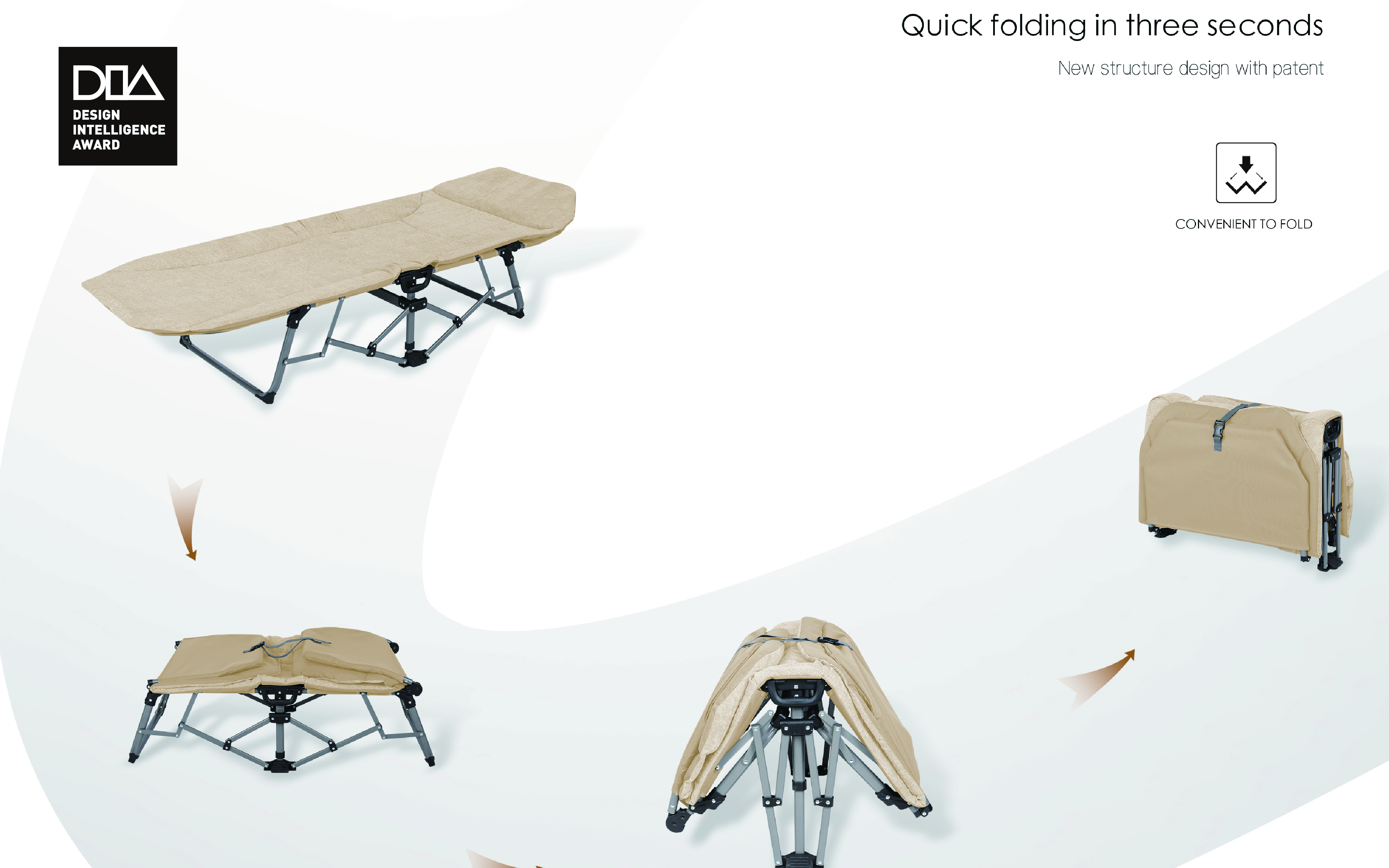 Fast-fold bed
Applicant: Zhejiang Hengfeng TopSun Leisure Co., Ltd.
Nationality: China
Description: With the structure of quick folding and unfolding, the fast-fold bed is an alternative to time-consuming and laborious common simple beds for afternoon nap. It adopts a linked quick folding and unfolding mechanism, which can be easily unfolded and folded in only 2 seconds.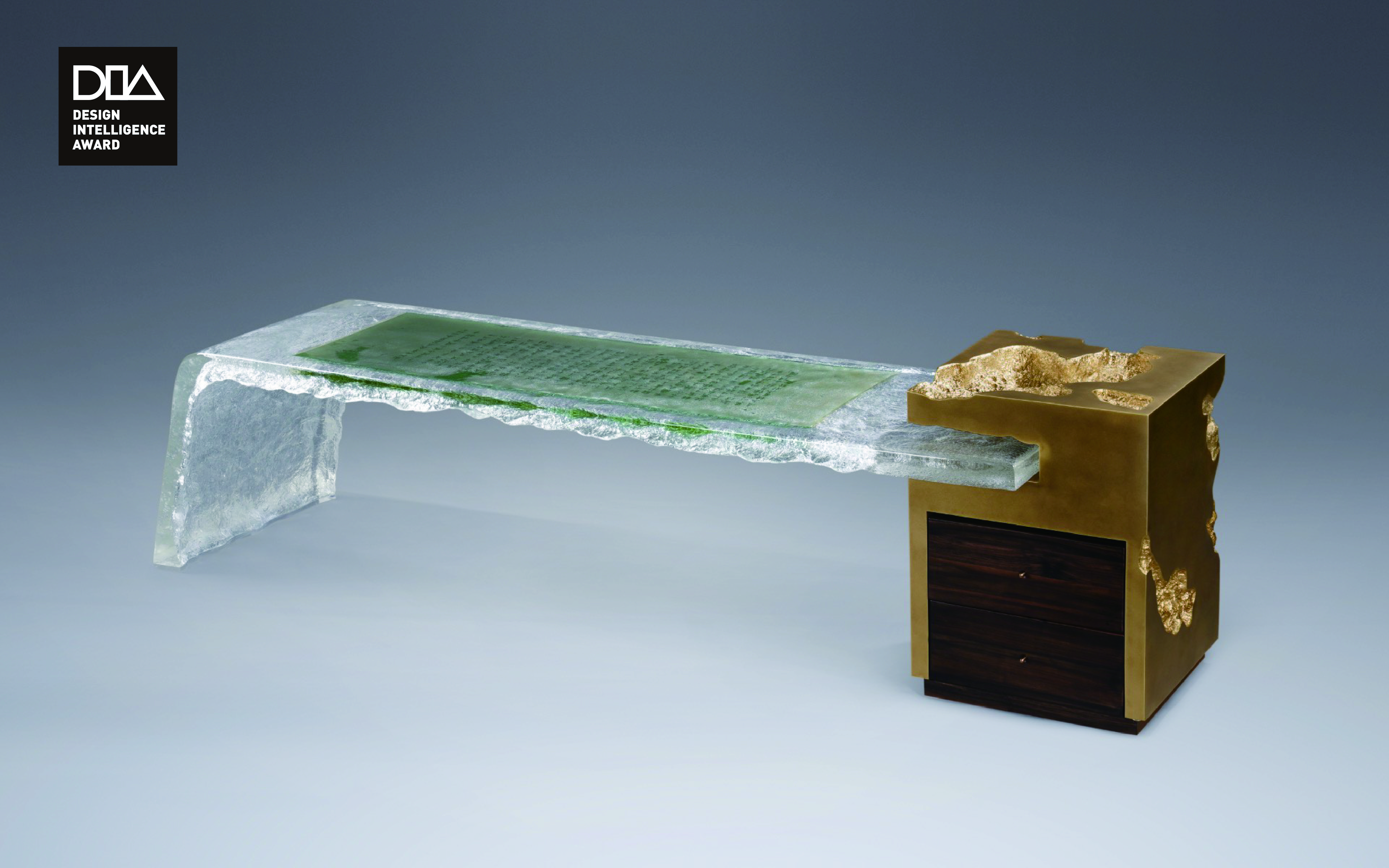 Lantingxu
Applicant: Zhejiang Chahui Home Furnishing Co., Ltd.
Nationality: China
Description: Lantingxu combines culture, art, science and technology to realize industrial production, and changes the traditional way of producing high-end tea tables with precious wood, achieving green and sustainable development through cultural innovation.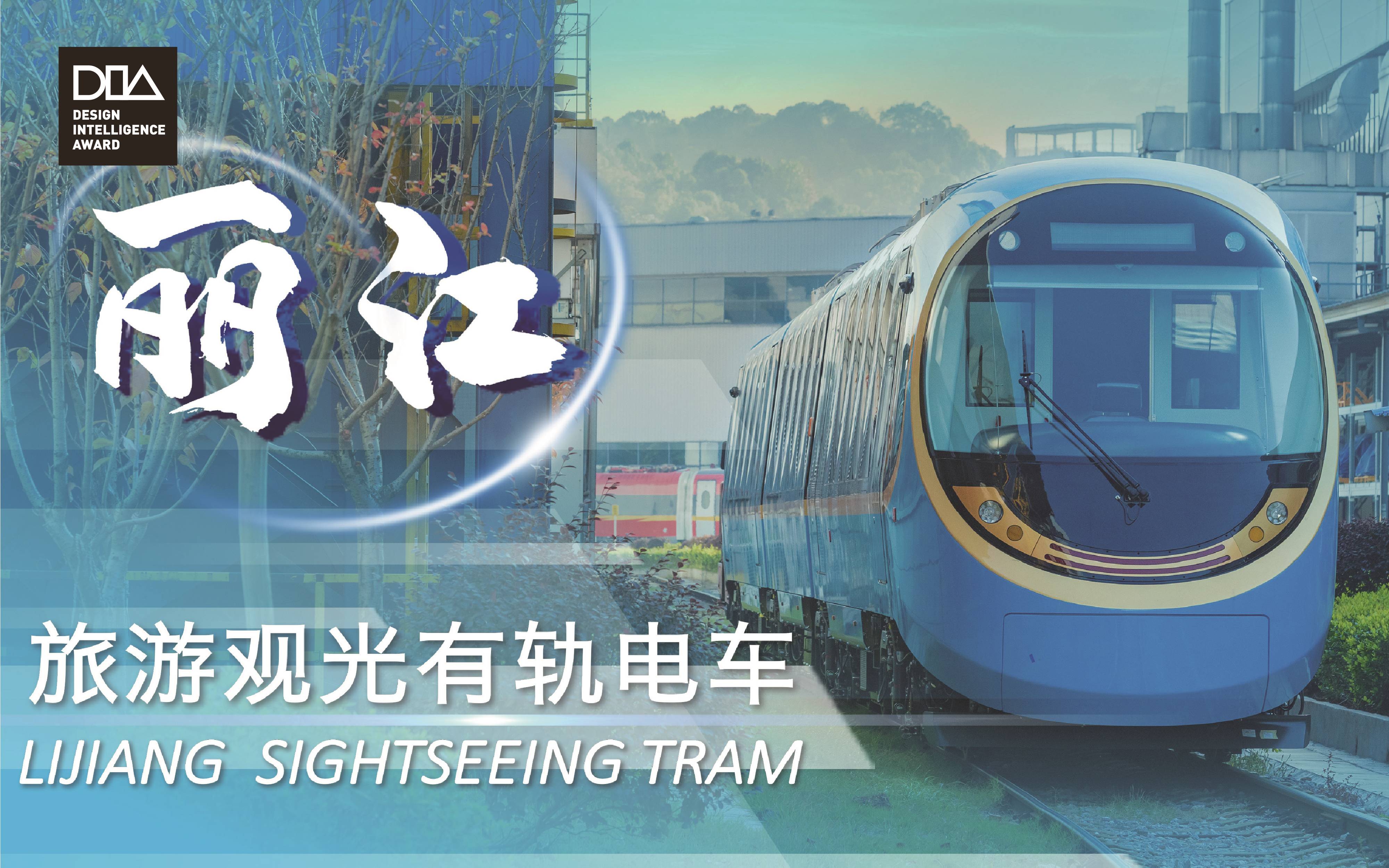 Lijiang Panoramic Sightseeing Train
Applicant: CRRC Zhuzhou Electric Locomotive Co., Ltd.
Nationality: China
Description: Lijiang Panoramic Sightseeing Train is the world's first panoramic sightseeing train for mountain tourism tailored by CRRC Zhuzhou for Lijiang City.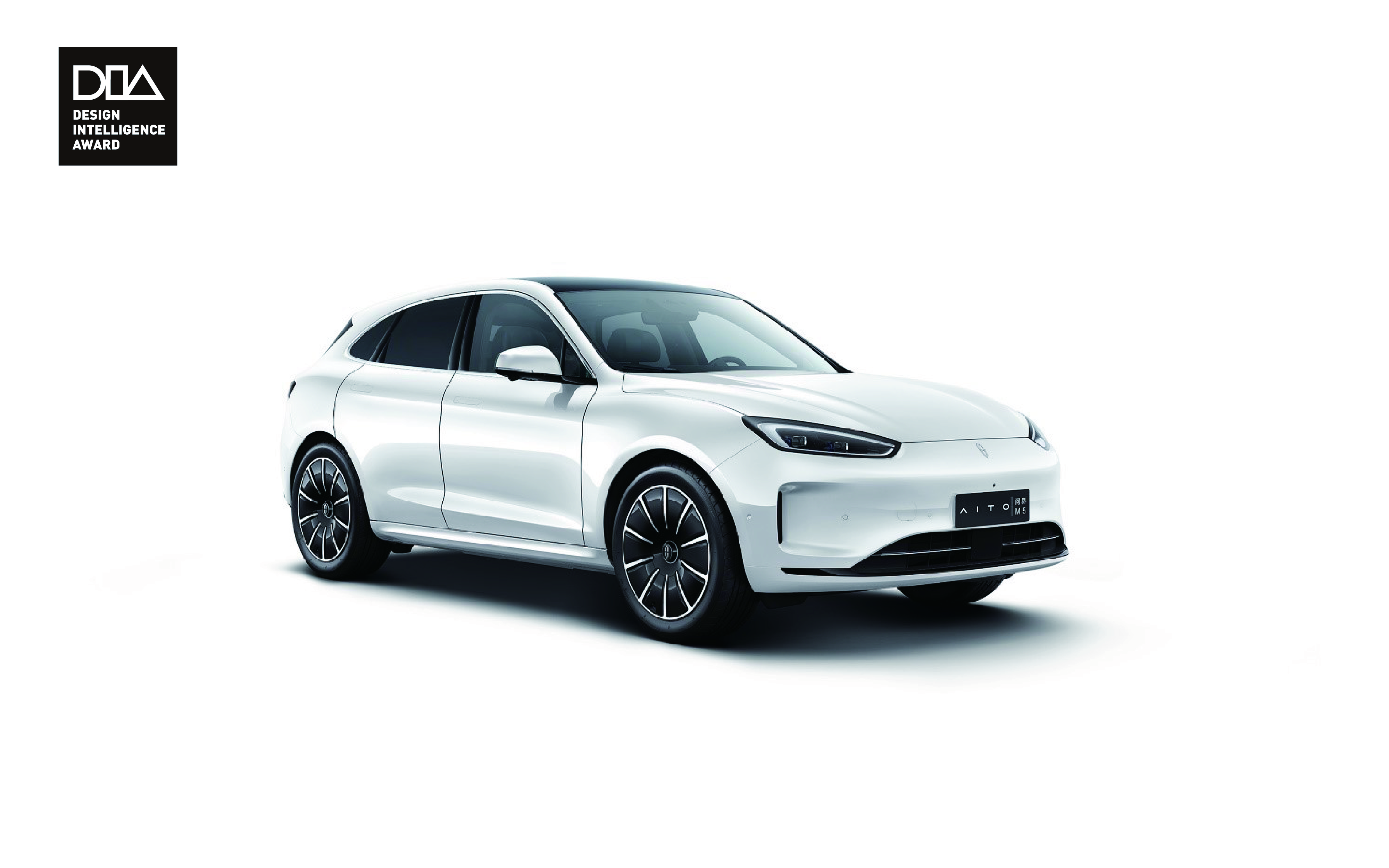 AITO M5 EV
Applicant: Huawei Terminal Services Co. Ltd.
Nationality: China
Description: AITO M5 EV is a medium-sized intelligent battery SUV which adopts intelligent interaction technology and combines user operation with complete vehicle technology to meet the users' demand for smart travel and life.
ECHO
Applicant: Insentek (Zhejiang) Technology Co., Ltd.
Nationality: China
Description: Choose Echo, then simply make your plastic greenhouse better understand your plants.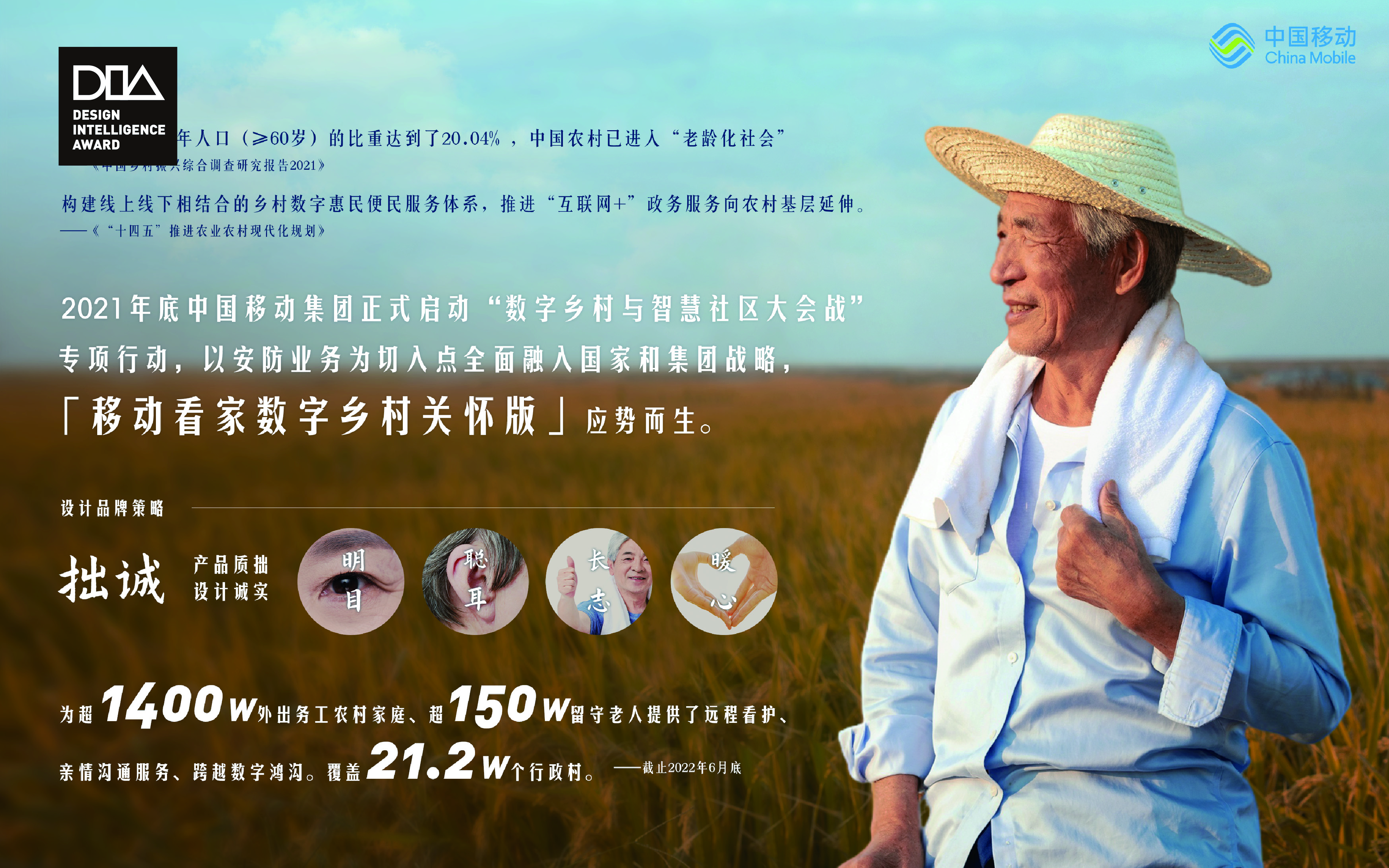 Elderly oriented version of Mobile Caretaker & Digital Village
Applicant: China Mobile (Hangzhou) Information Technology Co., Ltd.
Nationality: China
Description: This is a security system product suitable for the rural elderly. The product adheres to the design concept of "unadorned & honest", that is, the product is unadorned and the design is honest.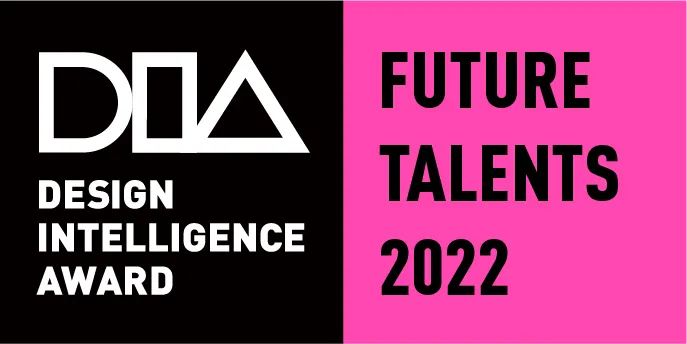 Future Talents Award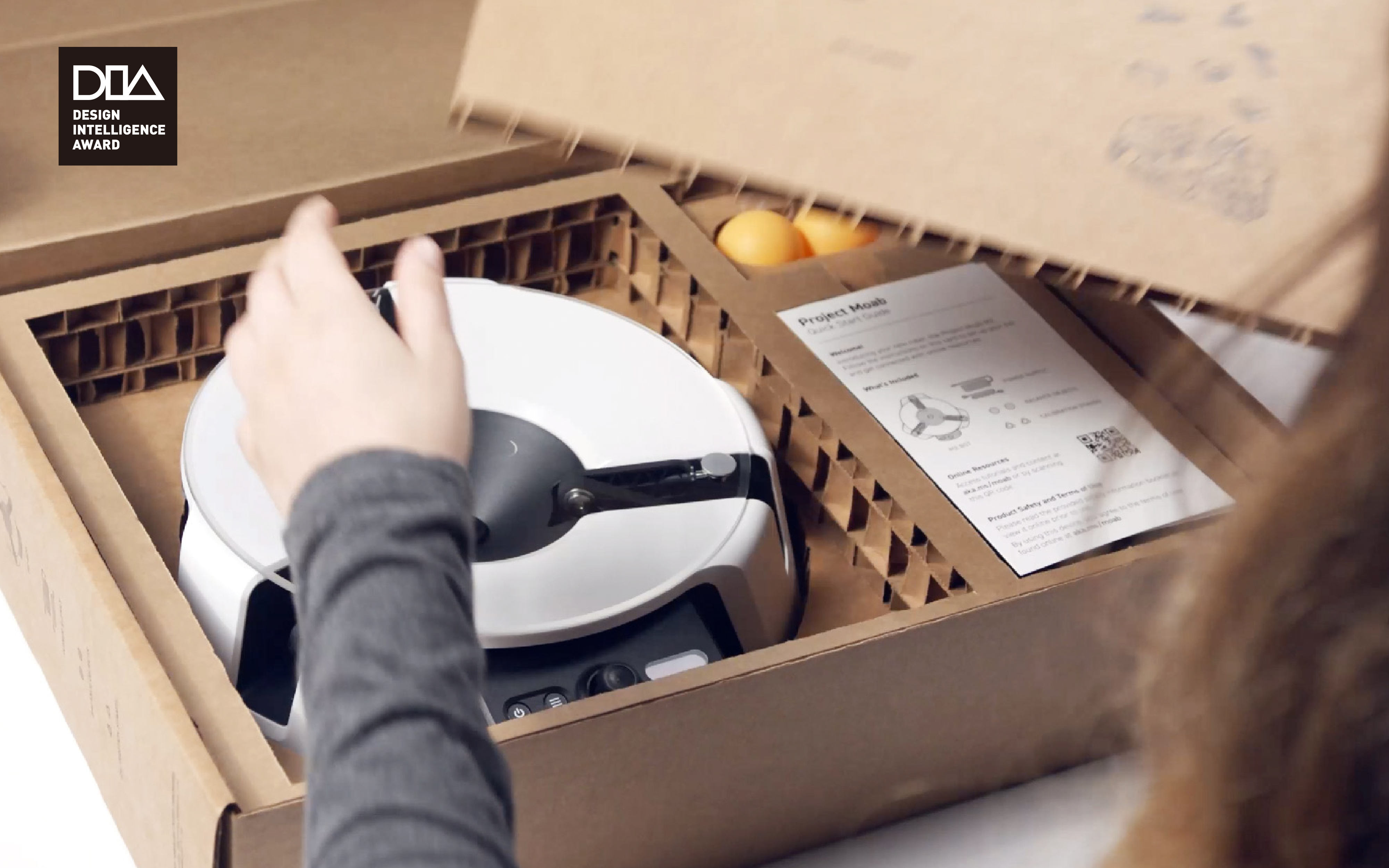 Project Moab
Applicant: Fresh Consulting
Nationality: United States
Description: Moab is a hardware suite, which aims to make users feel the powerful functions of machine teaching by bringing tangible artificial intelligence experience to their desks.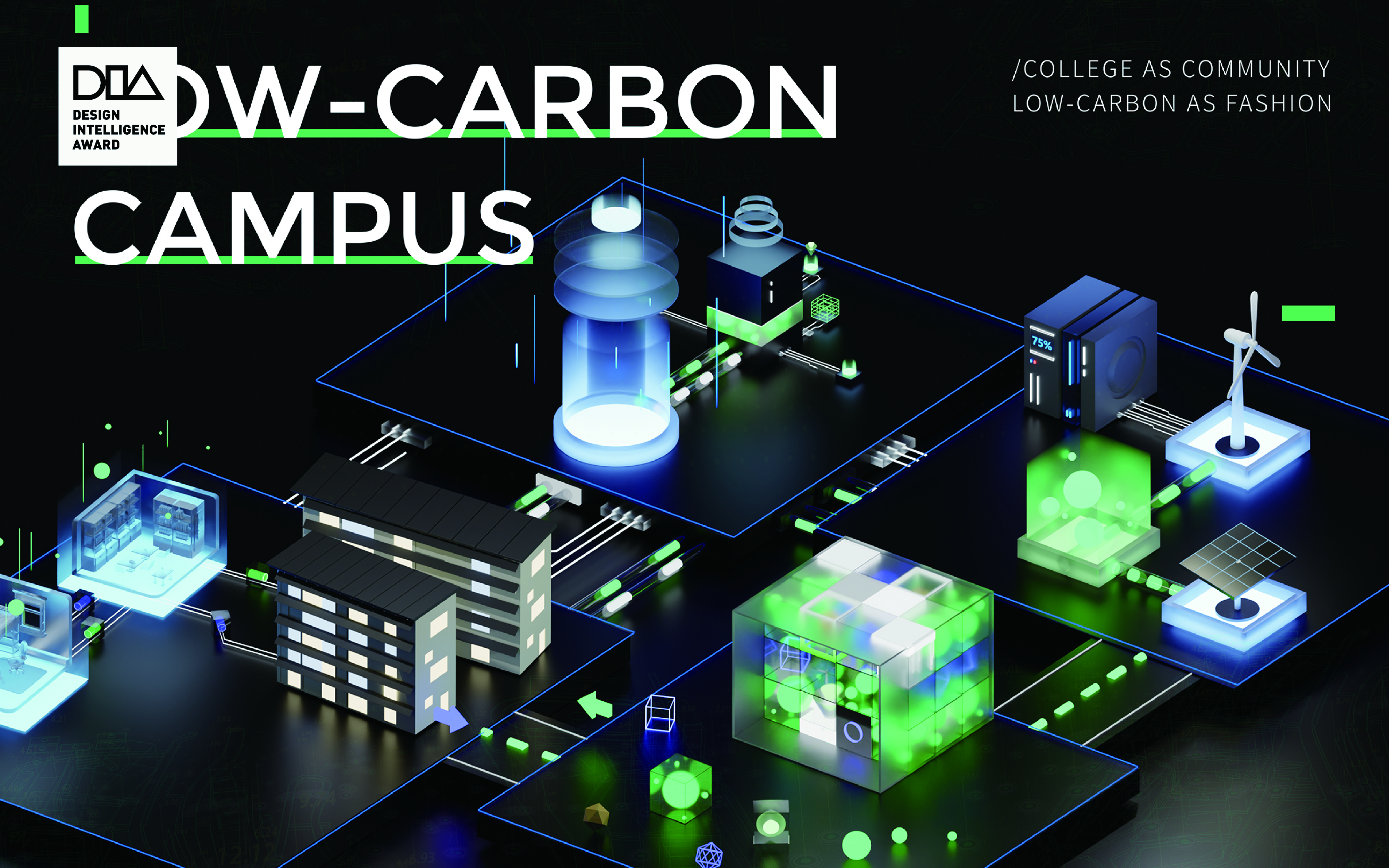 Low carbon campus
Applicant: China Academy of Art
Nationality: China
Description: Low-carbon campus is driven by behavior design, which combines data with scenario wisdom, creates a new low-carbon economy through art production, and promotes low-carbon to become a new social fashion.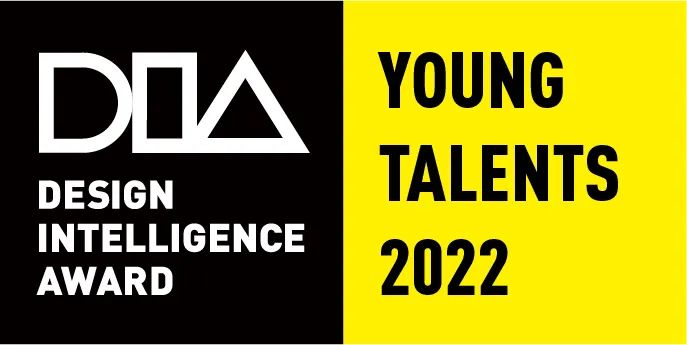 Young Talents Award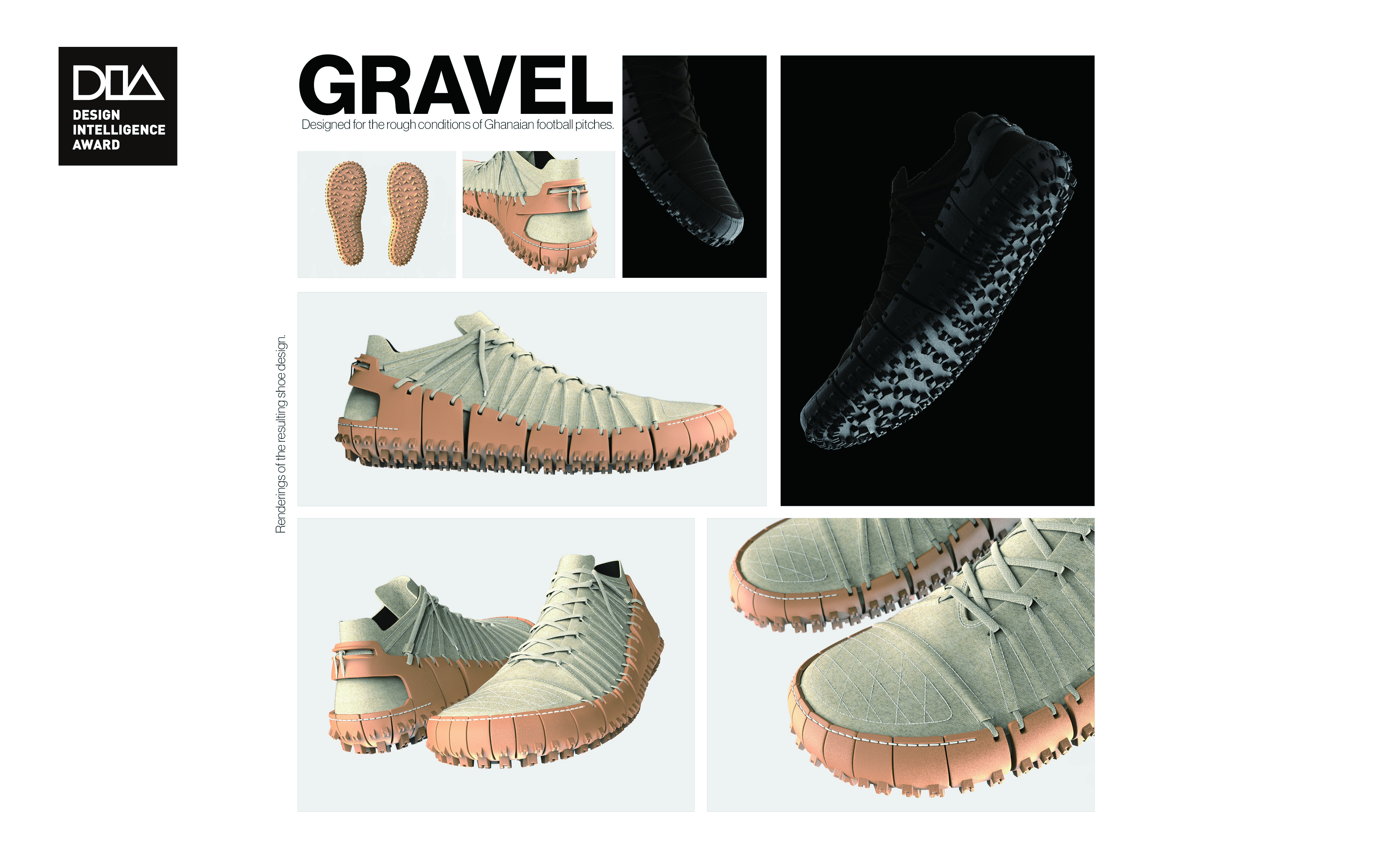 Gravel - a football shoe from Ghana
Applicant: FH Joanneum
Nationality: Austria
Description: Gravel is a football shoe designed for the harsh conditions of football fields in Ghana. The football shoe consists of hemp upper and a replaceable rubber outsole. The innovative shoelace system cleverly joins the replaceable rubber outsole with the hemp fabric upper.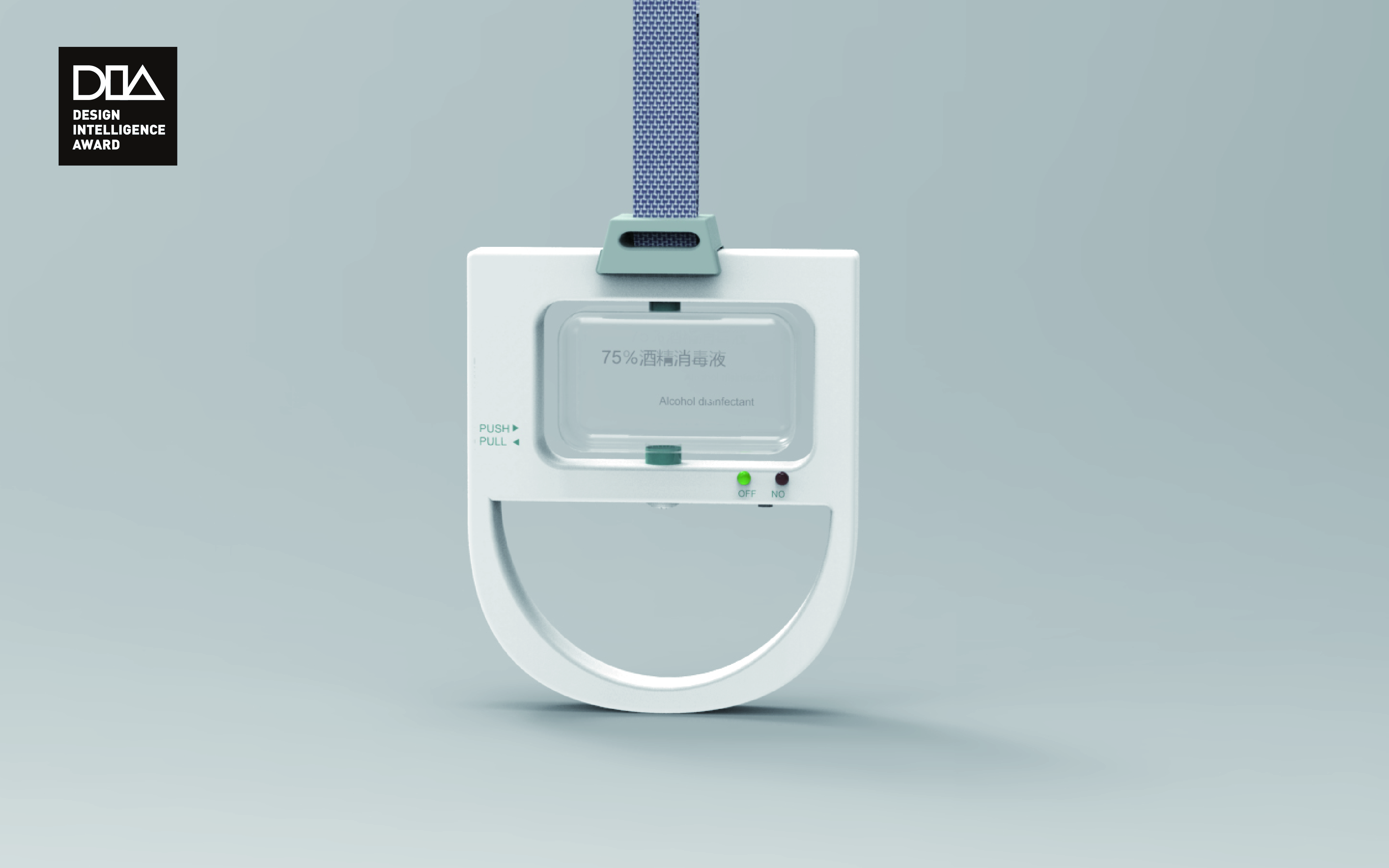 Automatic disinfection handrail
Applicant: Anhui Polytechnic University
Nationality: China
Description: The automatic disinfection handrail for public transportation facilities is a product that can automatically disinfect handrails through infrared induction, which solves the disinfection problem in public transportation design.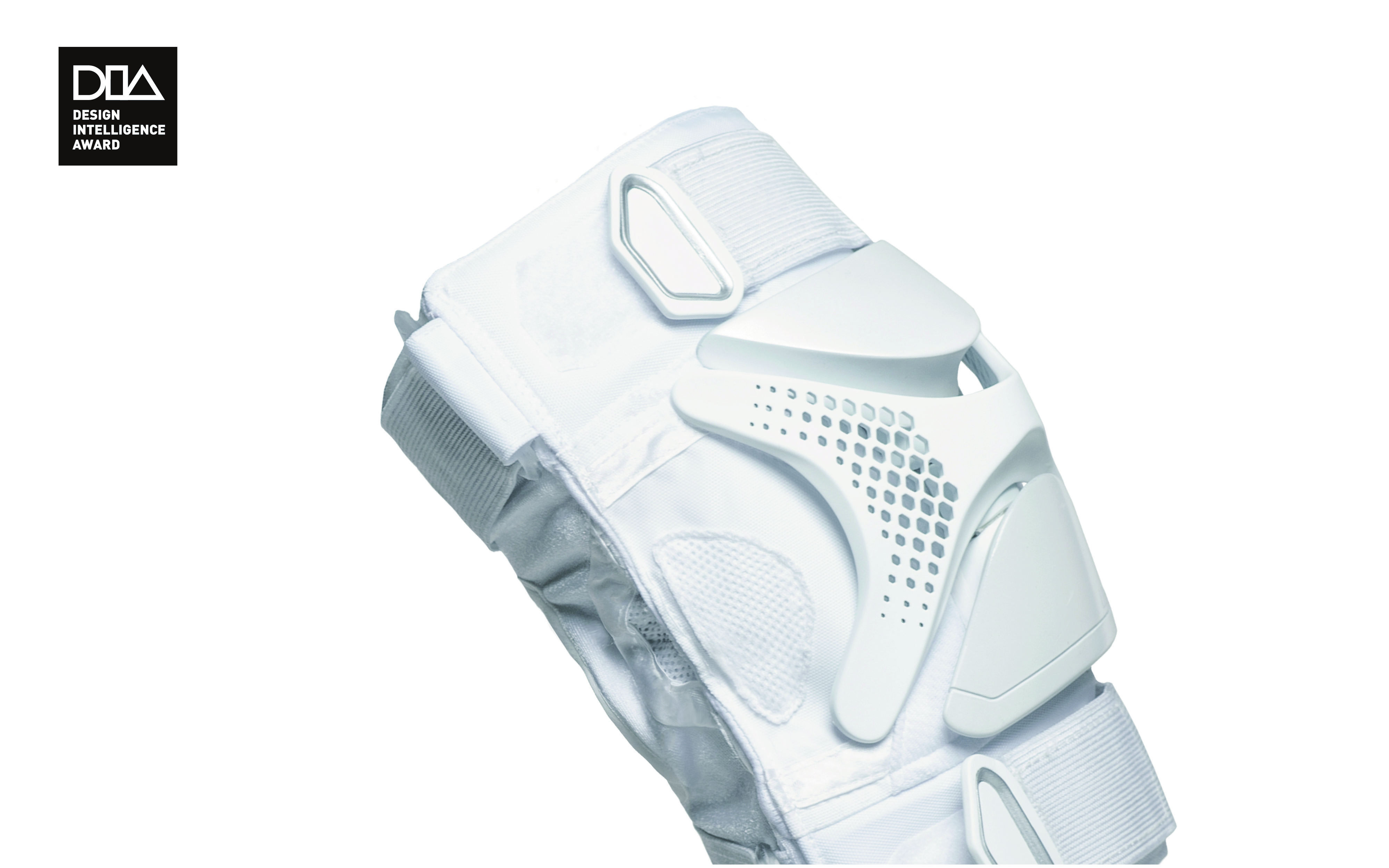 Halcón-Multi-Joint Extreme Sports Brace
Applicant: Department of Industrial Design, Shih Chien University
Nationality: Taiwan, China
Description: Halcón is a new type of protective brace specially designed for young skateboarders, aiming at improving the poor breathability, limited flexibility and bad appearance of traditional protective gear.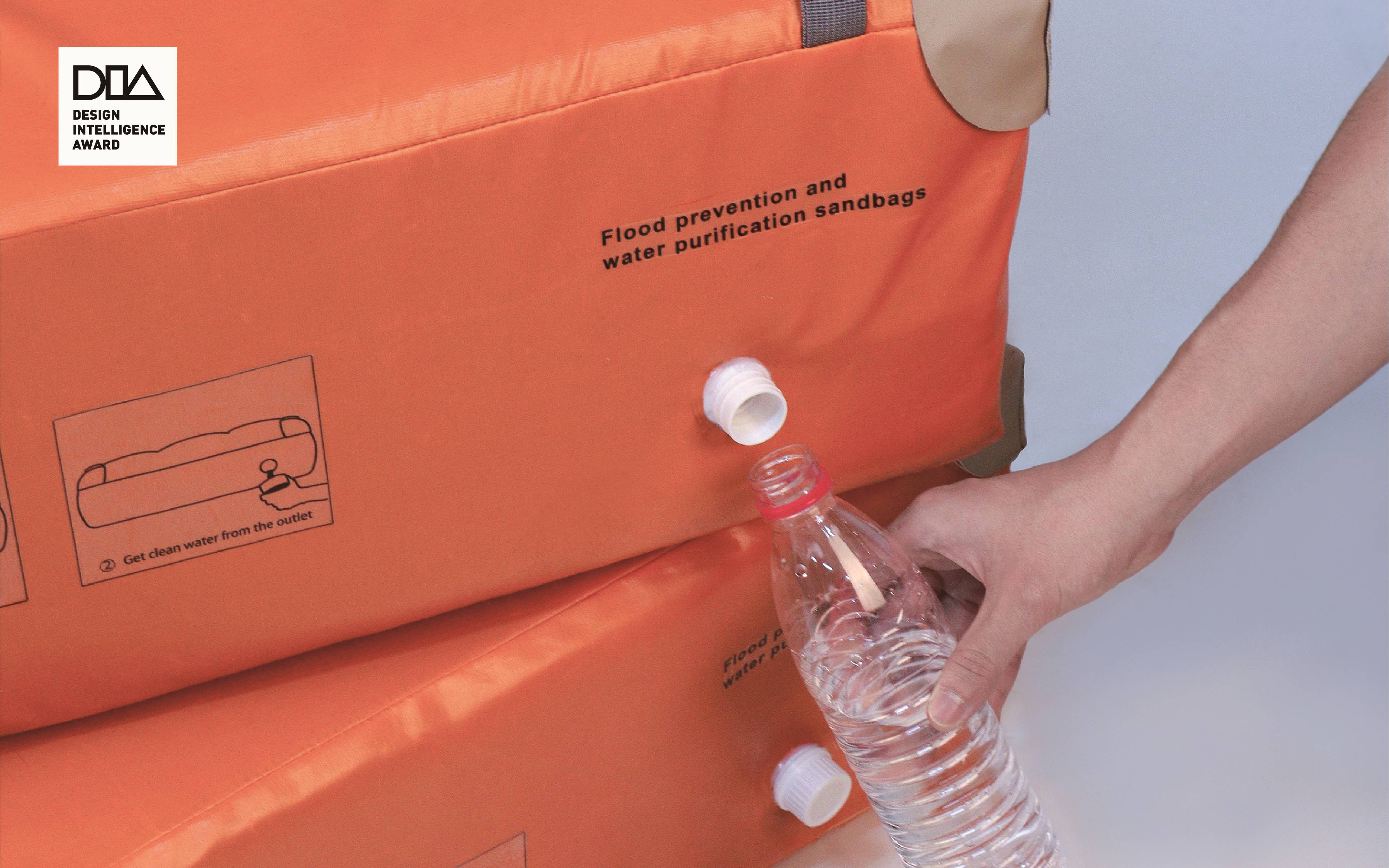 Sandbags for flood protection
Applicant: Guangdong University of Technology
Nationality: China
Description: The sandbags for flood protection can convert polluted flood into clean drinking water resources through its water purification unit.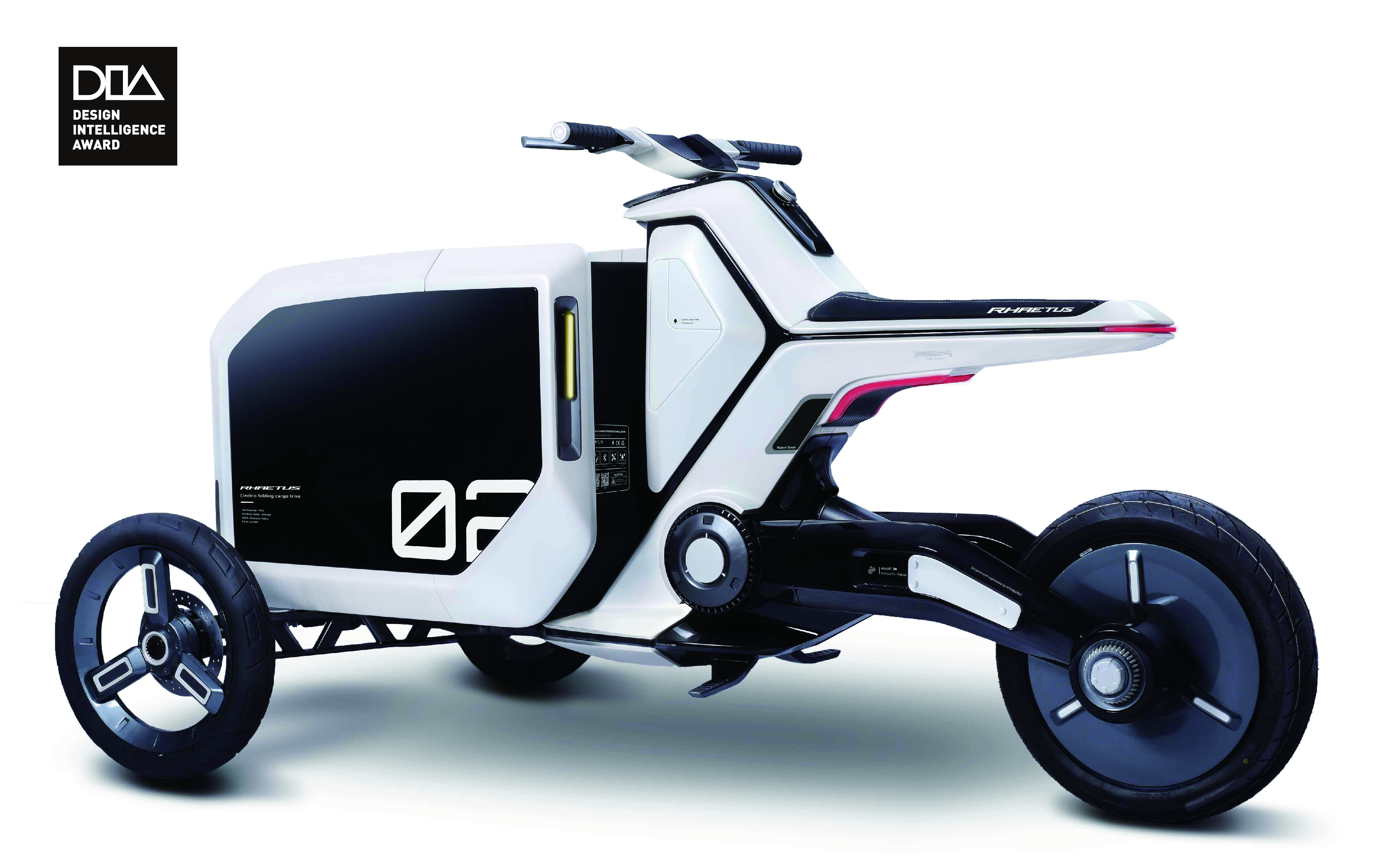 Rhaetus - Electric folding cargo trike
Applicant: Shih Chien University
Nationality: Taiwan, China
Description: Rhaetus is a new type of electric folding cargo bike, and the car body can be transformed into a light vehicle, through which the maneuverability and usability of the bike can be improved.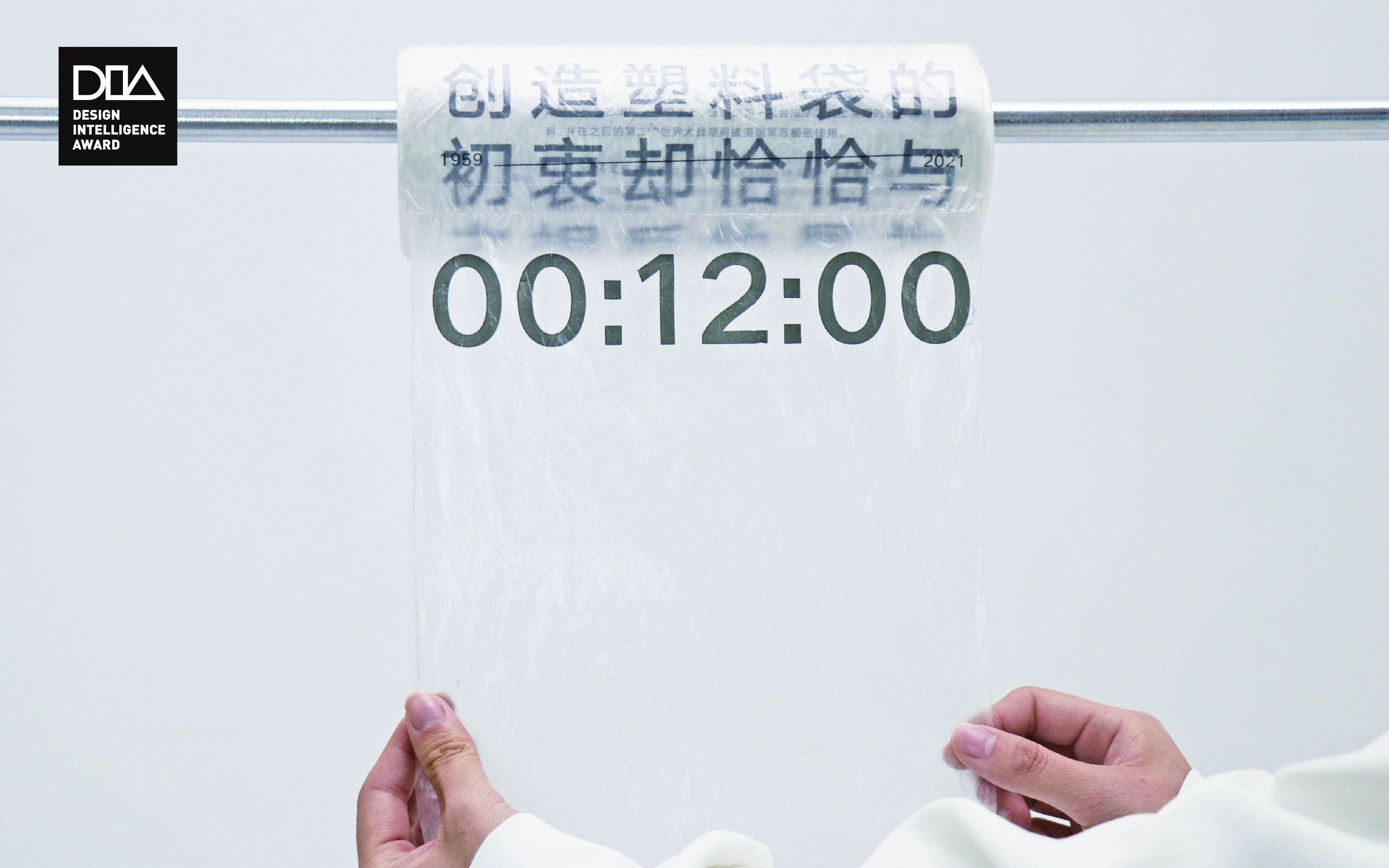 Twelve minutes
Applicant: School of Design & Innovation, China Academy of Art
Nationality: China
Description: Starting from the fact that "the average time for people to use plastic bags is 12 minutes", the design focuses on the environmental problems caused by the misuse of plastic bags by human beings.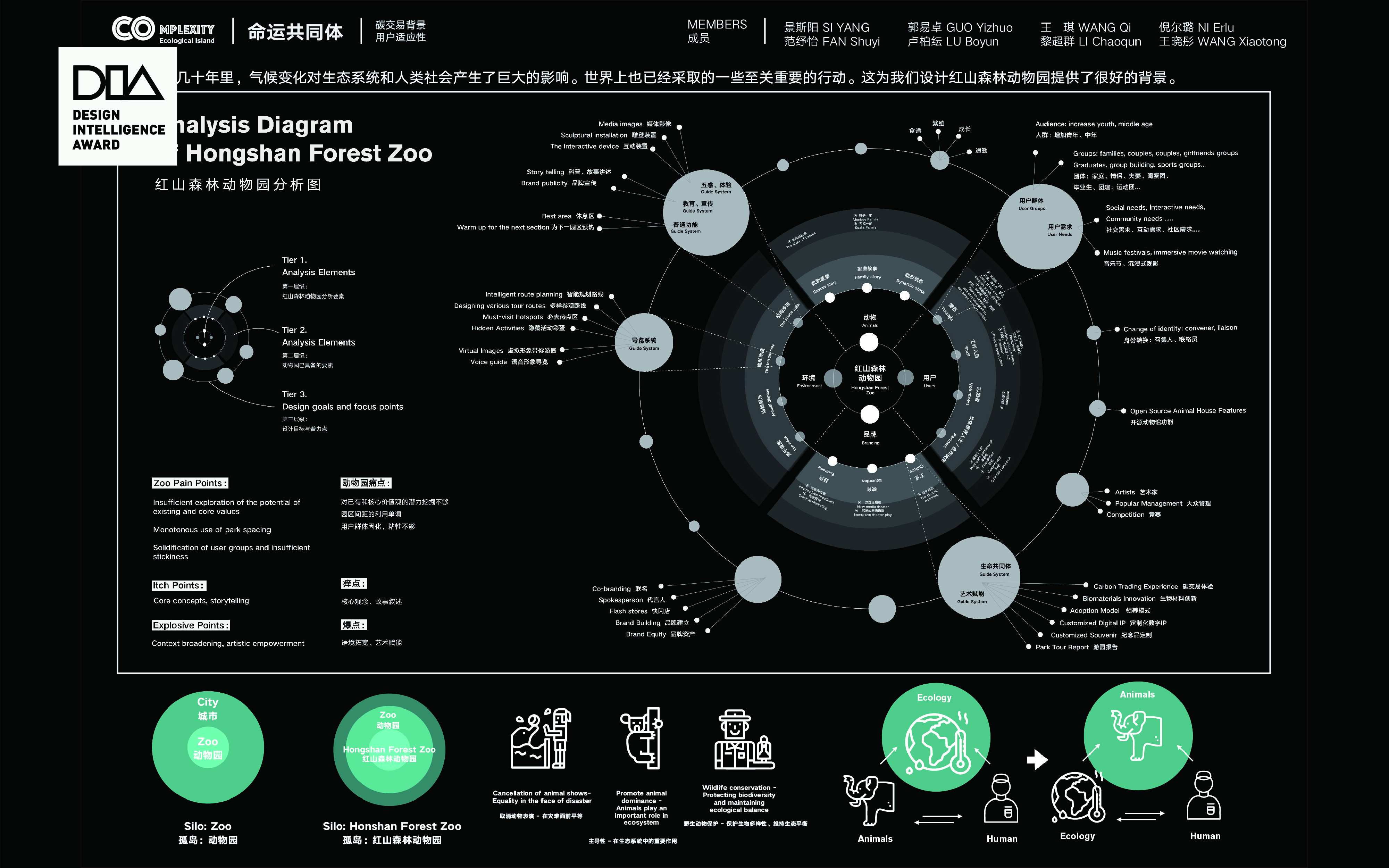 Carbon trading experience platform - COZoo
Applicant: Central Academy of Fine Arts
Nationality: China
Description: Empowered by arts, COZoo is an embodiment in the real world of "carbon peaking and carbon neutrality" based on carbon trading experience, and it takes zoos as a medium to improve the ecological environment and global warming.