Editor's note:
Have you ever noticed this? In reality, there is such a group of people who have a low level of presence and would be easily overlooked. They are the hearing-impaired who are sometimes far away and sometimes close to our lives. In fact, the middle-aged and elderly people around us are the people with high risk of hearing loss, but for various reasons, they do not generally use hearing-aid to make their lives more convenient. If an affordable, user-friendly and elegant hearing aid with earphone appearance is available to them, perhaps the reasons behind all those problems that result in their unwilling to wear hearing aids can be solved with the care of industrial designers.
HB-01, an intelligent hearing aid developed by iFLYTEK, is such a product which won the 2022 DIA Silver Award in the Product Group. Let's get close to the development journey behind its birth.
Taking headphone as the prototype
The design team developed a digital-channel hearing aid which has 90% function of 10,000 yuan hearing aids at 10% price of its price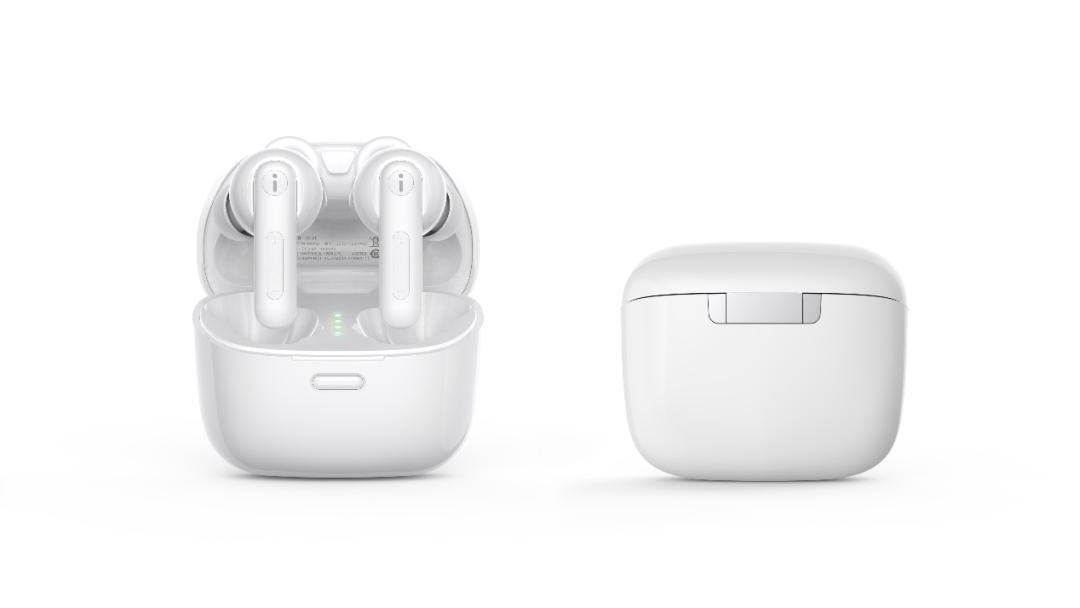 IFLYTEK EarAsst HA-01
[2022 DIA Silver Award in Product Group]
Owner: iFLYTEK Co., Ltd.
Design organization: iFLYTEK Co., Ltd.
Design team: Zhao Hong, Zhu Chen, Cui Rongtao, Xie Xinzhen, Tao Fei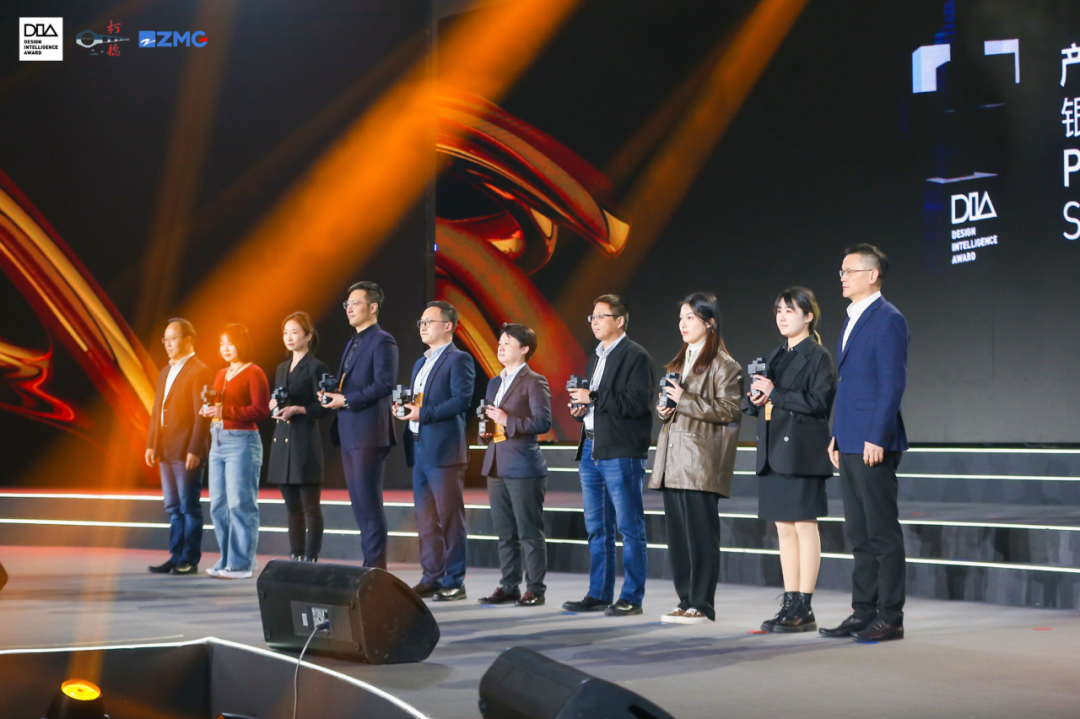 IFLYTEK EarAsst HA-01
Won the 2022 DIA Silver Award in Industry Group
Video introduction of IFLYTEK EarAsst HA-01
Transmit sound for you
The journey of product design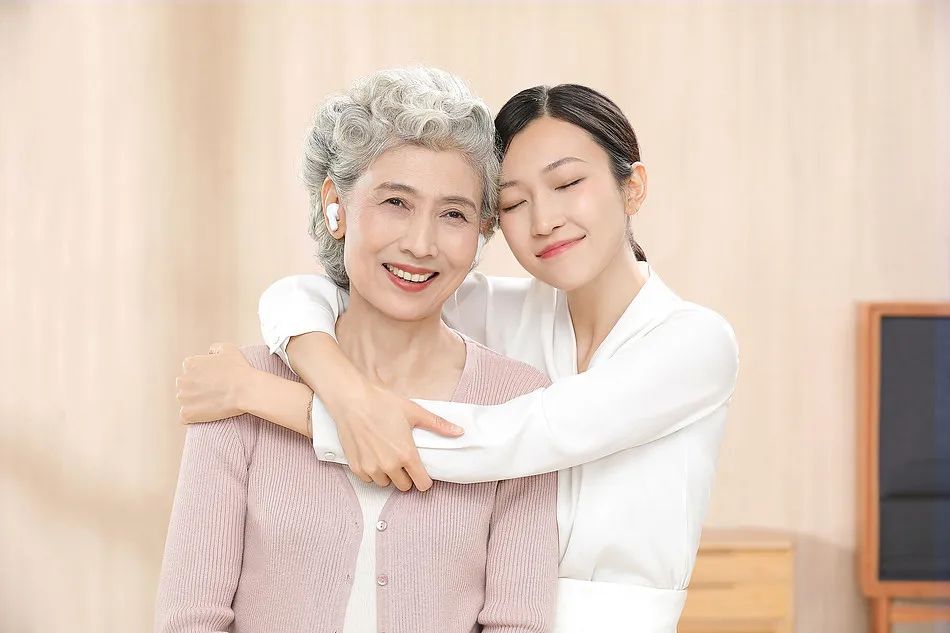 Today, there are 360 million hearing-impaired population in the world, but the actual penetration rate of hearing aids is less than 3%. Most of them are unable to enjoy the convenience brought by science and technology, mainly for the following reasons:
① Hearing aids are expensive, and their price can reach thousands of dollars;
② Hearing aid fitting is troublesome, and users have to go to the hospital for professional fitting;
③ Many people regard hearing aids as a sign of disabled people, which will expose their physical condition, so they are unwilling to wear them.
Therefore, there is an urgent need for a product that is affordable and effective, can be easily fitted, and free from the appearance limitation of traditional medical devices. Adhering to the vision of building a better world with artificial intelligence and the cares for the elderly and vulnerable groups, iFlytek tries to narrow the distance between the world and the hearing impaired by creating a series of humanized products. So IFLYTEK EarAsst HA-01 came into being.
How can we integrate the function of hearing aid into the structure of an ordinary earphone? This is not only an unprecedented high requirement for hardware, chips and algorithms, but also a test for the rationality of structural space allocation.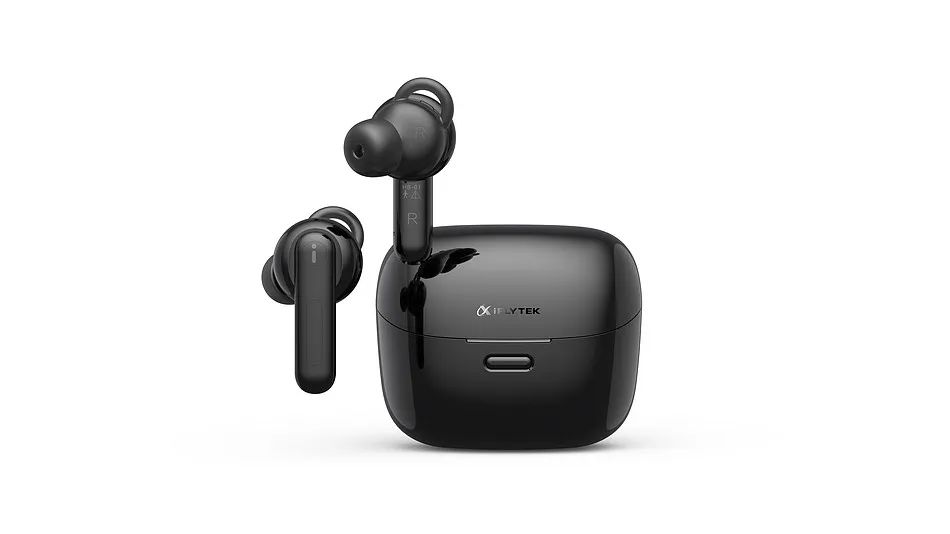 Research thousands of ears
The story of R&D
In 2021, iFlytek launched a research and development project on hearing aids, and the iFlytek Industrial Design Center undertook relevant design work.
Hearing aid for the elderly is an important medical device, and the needs and physiological characteristics of the elderly must be fully considered in the design process. Therefore, the design team conducted a lot of user research and tests, and combined medical knowledge with industrial design to create a powerful and elegant hearing aid for the elderly.
After numerous hardware selection, evaluation and debugging, the IFLYTEK EarAsst HA-01 has realized the real digital 16-channel hearing aid function instead of simple software analog signals; Supported by AI speech algorithm, it also has the "simultaneous subtitles" function with an accuracy rate of 98%, which can help the hearing-impaired "watch" and understand videos. Its appearance was finally determined after wearing thousands of verifications and polishing.
In the early ergonomic debugging, they completed the parameterized modeling through 3D scanning data of human ear canal, and formed a general 3D data framework. However, the data of a single ear canal can't represent the ear shape of most people, and it is hard to acquire the 3D scanning data of human body, so the team was faced with difficulties in sampling and few data samples. So, in the second stage, they first conducted field research based on the existing data framework, and then made data revision. First, they copied the model through 3D printing, tested the comfort on the spot by inviting volunteers to wear it in major parks and communities in Hefei, and then analyzed the factors affecting comfort according to their field observation and users' feedback. After modification, they carried out 3D proofing, and then continued the verification. This task is huge and complicated.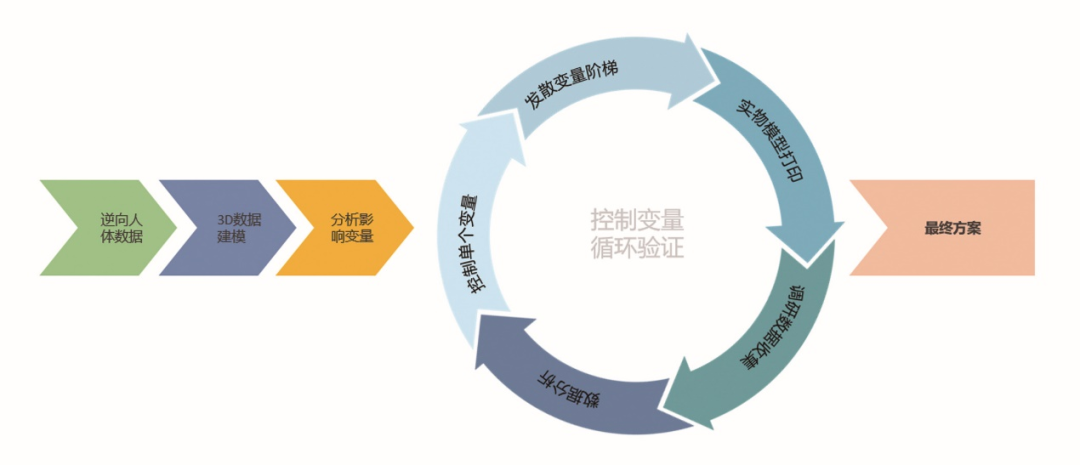 As the ear canal exists in various shapes, there are about a dozen adjustable parameters, and each parameter has about a dozen gradients, which means that they had to verify 1010 or say, 1 billion data samples, which is an impossible task. Therefore, the team adopted step-by-step cyclic verification, which greatly reduced the number of parameter samples by controlling variables and verifying them one by one. Even so, they have conducted data collection thousands of times.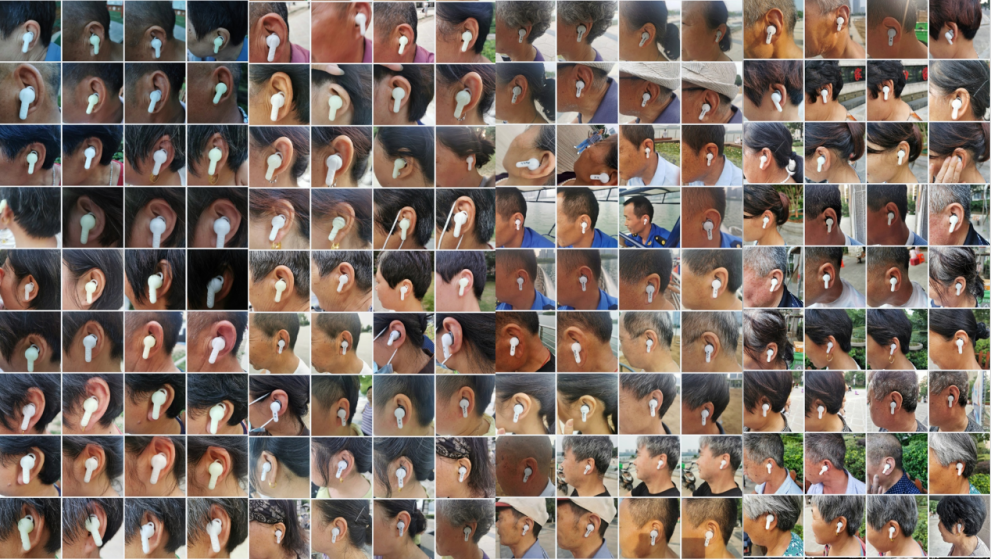 Similar to making shoes, because people have different requirements for the shape of headphones, in each parameter gradient, some people may feel very comfortable while others will feel less comfortable, which brought great challenges to the research team. Subjective choices are inevitable, so it is necessary to find out the most popular ear shape, compare and study the comfort of mainstream headphones in the market, and then adjust the size to meet the needs of most people and thus determine the final shape.
A dark horse in the hearing aid market
Market performance and future planning
In addition to design considerations, the team also paid great attention to the market performance and user feedback. During the development process, users including hearing impaired population and doctors provided constructive suggestions and feedback for the product to promote the corresponding adjustment and improvement of the product. HB-01, the final product, has gained good reputation and sales performance in the market, and has been recognized and trusted by the majority of users.
In the future, the team will continue to uphold the user-centered design concept, and bring more benefits and care to the hearing impaired with more exquisite technology and more intimate design.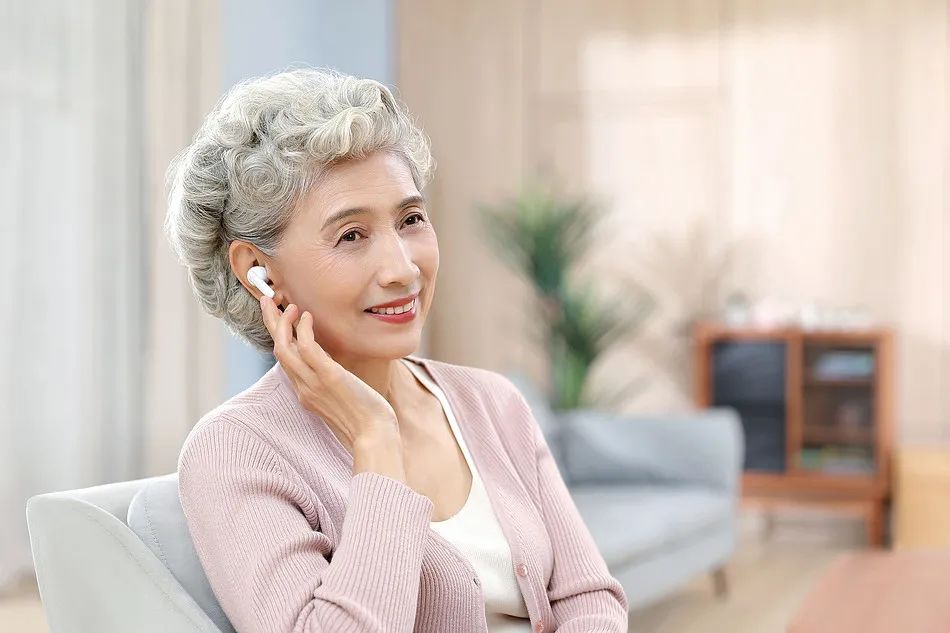 Design team
iFlytek Industrial Design Center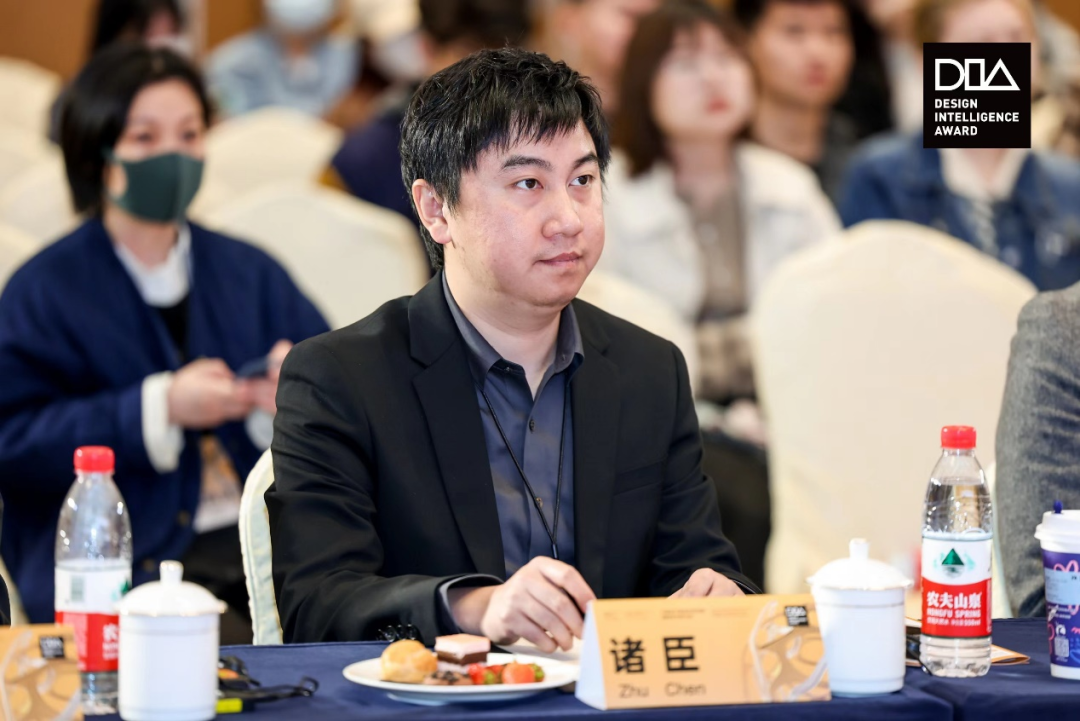 Zhu Chen, Founder and Senior Director of iFlytek Industrial Design Center
With more than 70 members, iFlytek Industrial Design Center covers user research, ID design, experience design, CMF design, packaging design and other research directions; It has been committed to creating a better life experience for users through design.

In order to form an iFlytek product family, the industrial design team built a design language with iFlytek characteristics based on the proposition of Ai and the spirit of 421 karat, and defined a detailed design language strategy system, which achieved inheritance and breakthrough from the aspects of form, color, experience and texture. In addition, the company also established the design process, acceptance criteria and innovation mechanism of each research direction, and formulated the team mission, vision and values corresponding to the iFlytek culture.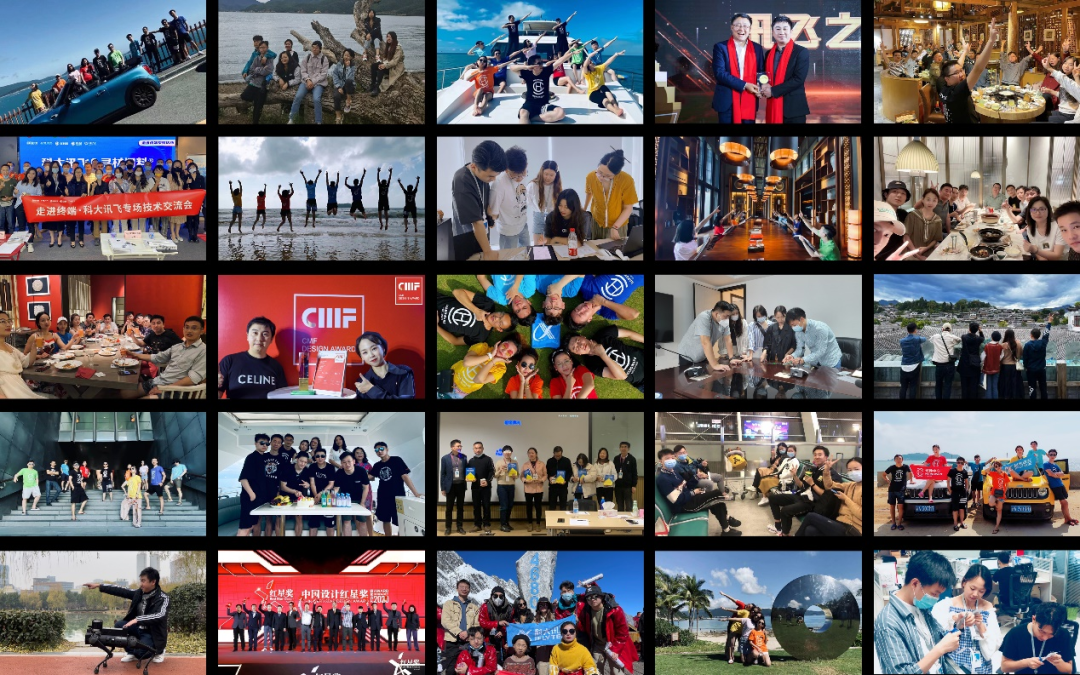 Family of iFlytek Industrial Design Center
Create the future together
The tie with DIA
In the end, Mr. Zhu Chen, Senior Director of iFlytek Industrial Design Center, expressed his sincere gratitude to DIA on behalf of the design team, and extended sincere wishes to the future DIA. He said that DIA is one of the important awards in the field of industrial design in China. It not only affirms and encourages previous award-winning designers, but also promotes the innovation and development of the whole industrial design industry. He hoped that DIA can contribute more strength and continue to help China's industrial design and intelligent manufacturing industry in the future. He also expected more designers and teams to show their talents and achievements on the stage provided by DIA, and inject new vitality and impetus into the vigorous development of China's industrial design industry.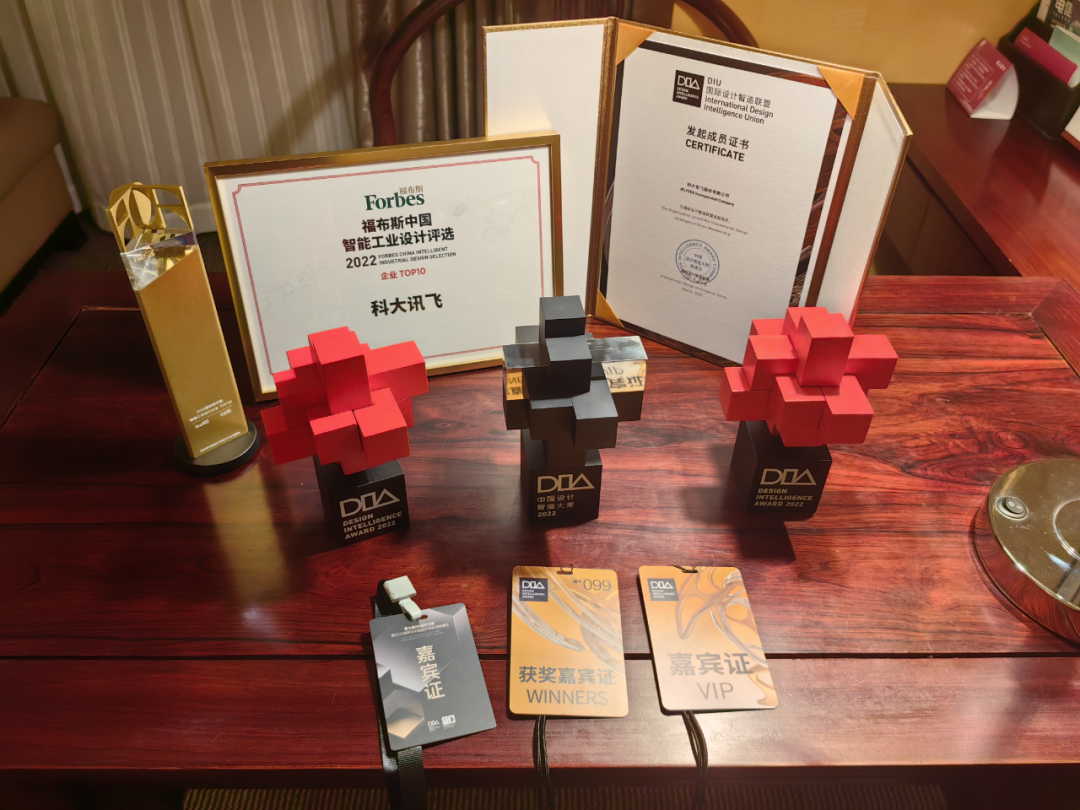 Since its establishment in 2015, the Design Intelligence Award (DIA) has always adhered to the goal of building a "world-class industrial design award". With the support of all sectors of society, it has gradually become a most international award in the field of industrial design in China. Up to now, it has attracted more than 43,000 entries from 70 countries and regions around the world. DIA is also an accelerator for physical innovation that turns creativity to wealth and future, and it has promoted the industrialization of award-winning works at home and abroad in many fields such as automobile, medical care, home and office supplies. With the theme of "Design Evolution", the Call for Entry of 2023 DIA is underway, and we sincerely invite you to participate in it.
Information Provider | iFlytek Industrial Design Center
Editor | Xia Jia
Executive Editor | Fan Fei
Reviewer | Yang Duoying
---
Gather Great Wisdom to Shape the Future of Intelligent Manufacturing
Follow us
You will learn more information about the 2013 DIA award-winning works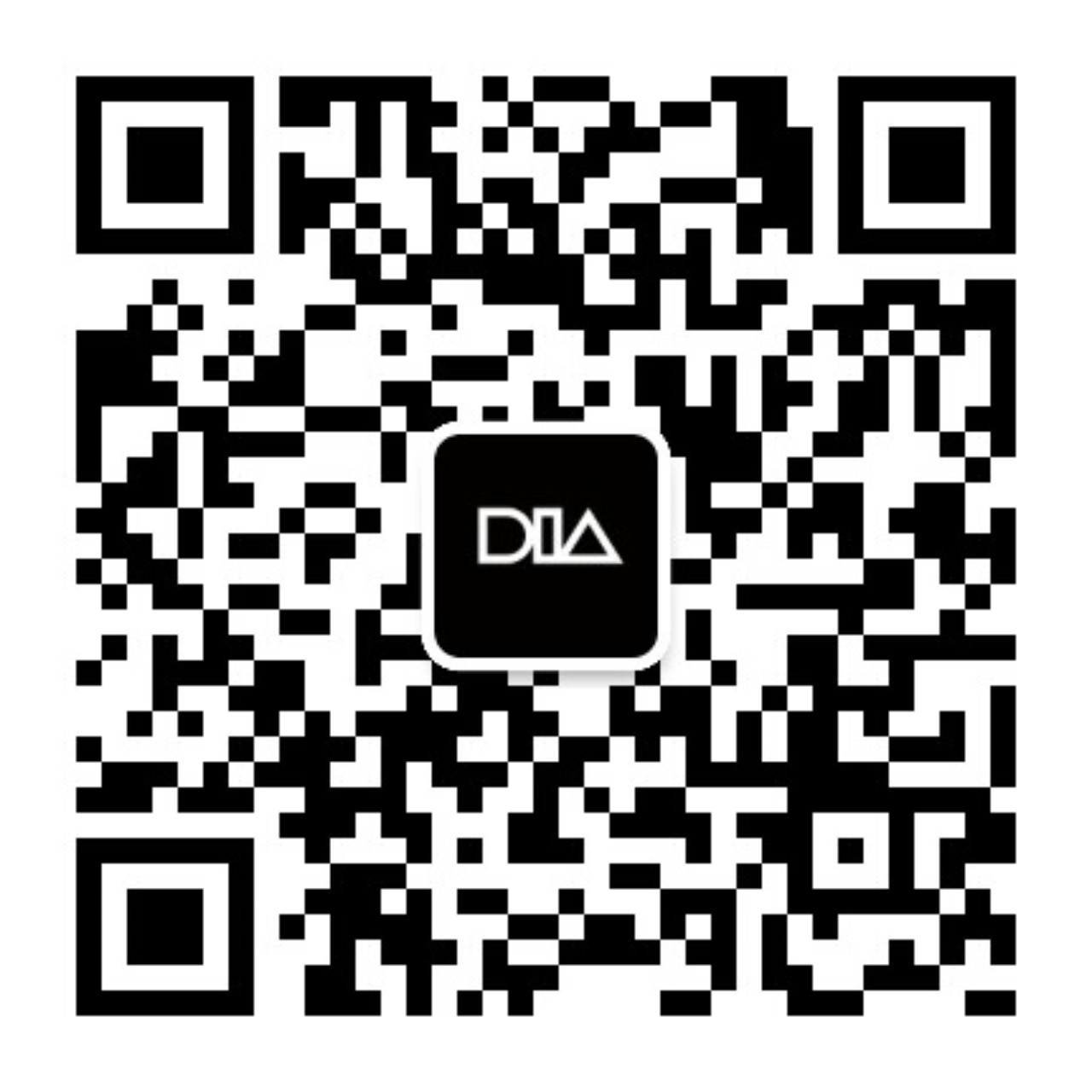 Scan the QR code to follow DIA WeChat official account
Learn more about DIA events